Barbie Ferreira Reveals Her Simple Secret To A Euphoria-Inspired Makeup Look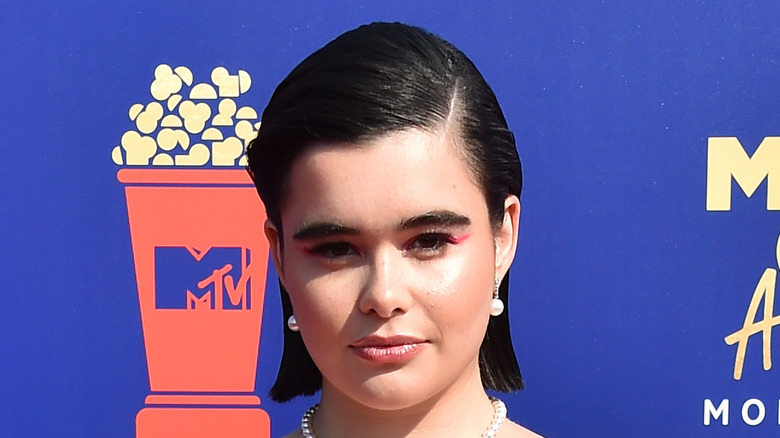 "Euphoria" wasn't just the must-watch teen drama of the year, filled with frank, no-holds-barred tales of addiction, sexuality, and identity. It was also a drool-worthy showcase for a host of wildly beautiful fashion and beauty looks. From Alexa Demie's iconic cut-out purple pants (via Cosmopolitan) to Hunter Schafer's killer red eyes (via Byrdie), there were so many incredible moments that it was tough to keep track of them all. This was especially true of Barbie Ferreira's portrayal of Kat. 
As the actress and model told Vogue India, she learned a lot from working on "Euphoria." Ferreira gushed that the show's "makeup inspired me so much: the glitter, the graphic lines, the colors. It's an artistic expression that's relatable to me and beauty culture." Likewise, "Euphoria" proved to Ferreira that "there are no limits" when it comes to beauty and, more often than not, pushing those boundaries makes things much more interesting. When recreating the show's looks at home, Ferreira has some killer tips, too. 
The Euphoria star revealed that less is actually more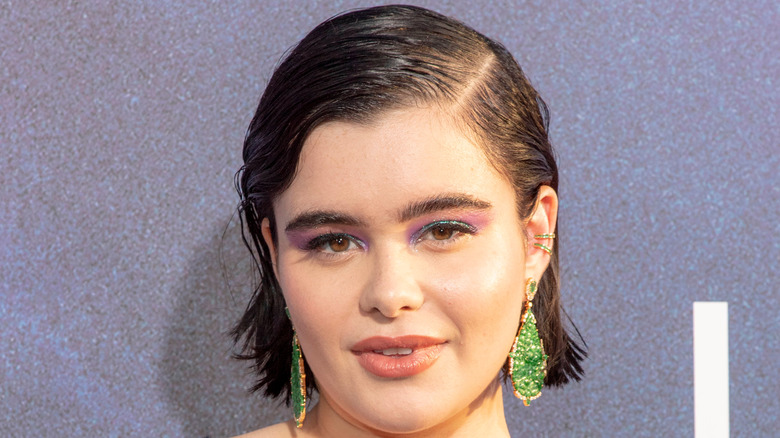 In an interview with Byrdie, Barbie Ferreira acknowledged that the beauty looks on "Euphoria" might seem super complicated, but, in reality, they're deceptively easy. "I think the thing that makes eye makeup seem very complex is getting all the different brushes and products right," she said. Ferreira suggested that, for those unsure of where to begin an eye look because they're feeling overwhelmed, "try using one really fluffy eyeshadow brush and do a glittery wash over your eye." This is the method she herself uses to achieve some of her own stunning beauty looks. Ferreira noted: "It can be pink, it can be blue, any color you want, but whatever it is, if you do like a light, fluffy dusting, then you can kind of get yourself there without having to know too much about the technical stuff." 
The actress and model is a lifelong beauty junkie, admitting to PopSugar that she "wore a blue smoky eye with winged eyeliner and fake lashes all through ninth grade." However, her taste has evolved over the years, and, nowadays, Ferreira knows she doesn't necessarily have to trowel it on to get the desired effect. "Keeping it simple but adding a cool twist to whatever glam look you're doing works wonders," she said. Which is why her biggest tip for getting a "Euphoria" eye look is about making an impact rather than dedicating hours to ensuring it's perfect. True beauty comes from experimentation. 
Source: Read Full Article