Pete Davidson's Apartment Tour Includes a 'Porno Shower' and an Alien Named Kevin
As you may already know, Saturday Night Live star Pete Davidson recently dropped a comedy special on Netflix. And in order to promote the special, Pete gave Netflix a tour of his apartment, which, yes, is in the basement of his mom's house in Staten Island.
Pete first points out that he only moved there last year, which roughly coincides with his breakup with Ariana Grande, who he was living with after they got engaged. Anyways, he says that he "built this weird little basement to stay away from fucking people," but later we can see that Pete has a lot of friends hanging out at his place and playing videos games—one is even casually getting a tattoo in the middle of Pete's kitchen for some reason.
Pete makes a point to show his hallway closet and Spongebob sweatshirt: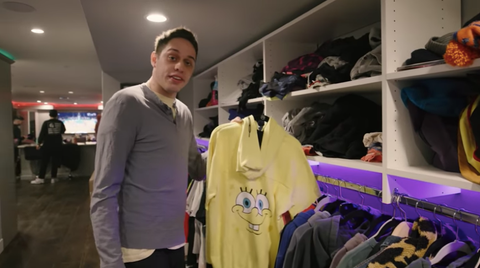 YouTube
And then also shows off his "porno bathroom" which has, according to Pete, a "porno shower." He clarifies that no one has been in it except from him, and adds, "I haven't had my porno moment in there yet…it's really hard to too, when you're mom's upstairs cooking and is like, 'dinner's ready!'"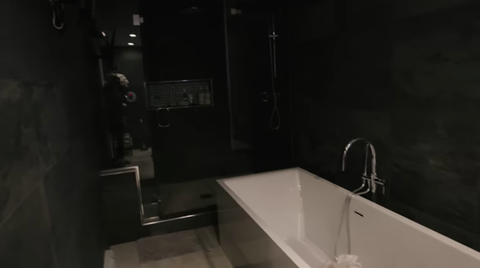 YouTube
Also, if that makes you wonder whether or not Pete cooks for himself, he says his "favorite thing" in his kitchen is a dust buster, so the answer is probably a no!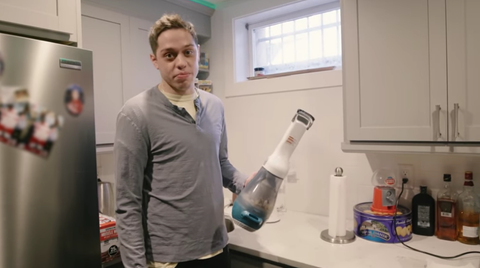 YouTube
Pete also introduces us to his "boy" Kevin, an alien figurine that he keeps in front of one of Shaq's shoes: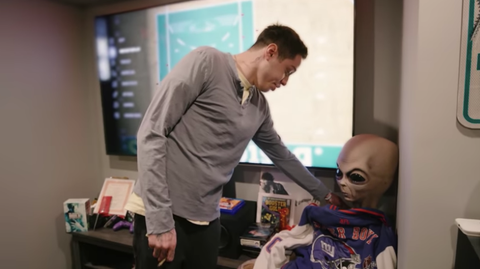 YouTube
And yes, it only get weirder—you really just need to see the whole thing for yourself:
From: Cosmopolitan US
Source: Read Full Article