Tatcha Founder Vicky Tsai Isn't Interested in Chasing Skin-Care Trends: "We Try to Tell a Story"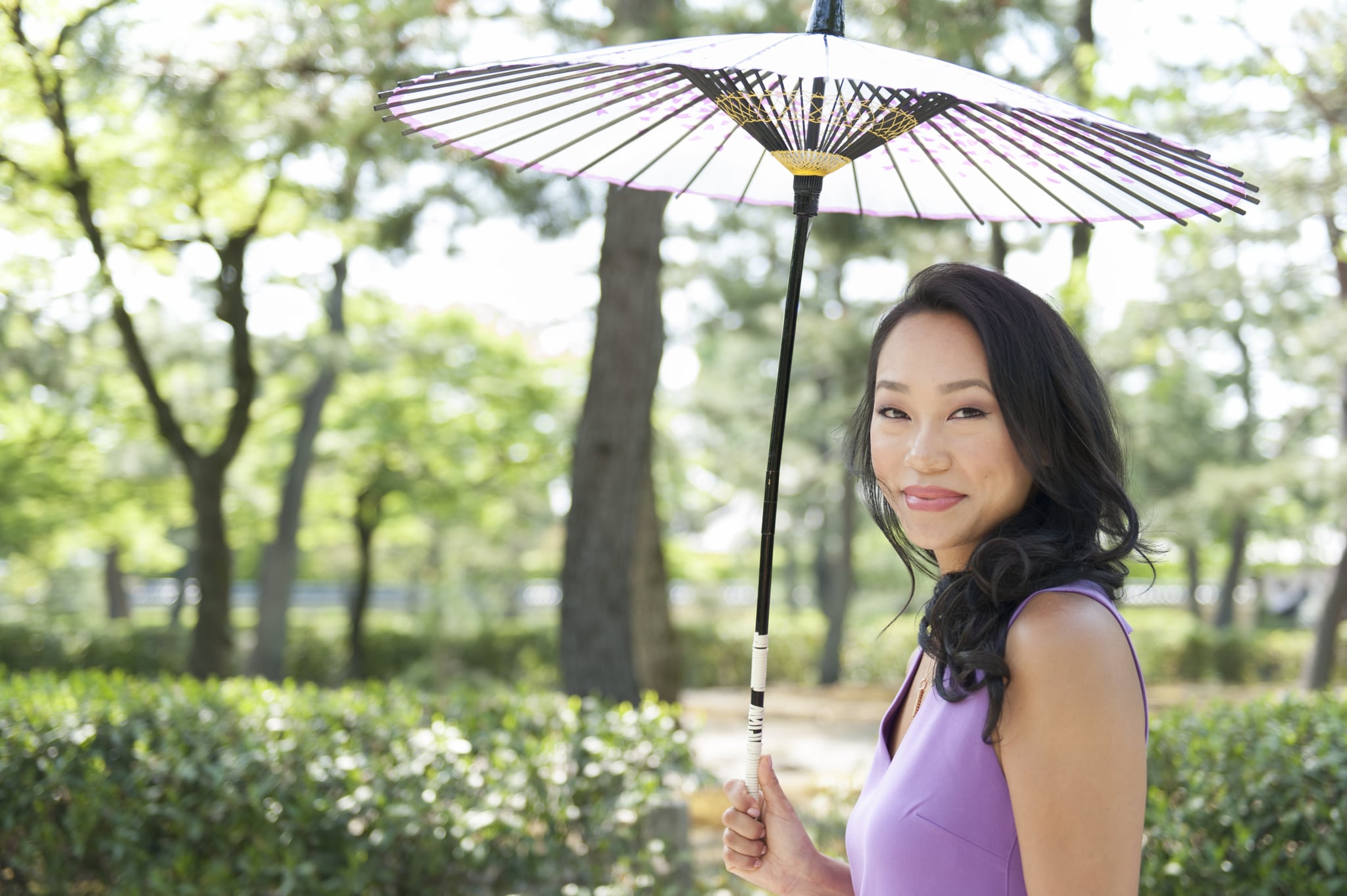 Image Source: Tatcha
Victoria Tsai speaks to her skin. She expresses gratitude and offers care, but most importantly, as someone who's experienced acute dermatitis and eczema, she listens. "I like to think about it as communicative skin," she said. "My skin is always communicating with me."
It was actually a severe bout of acute dermatitis that led Tsai to founding Tatcha. After graduating from Harvard Business School, Tsa landed a corporate job at Starbucks, but the stress and frequent travel inflamed her skin. On a work trip to Japan, Tsai found comfort in the gentler ingredients she was exposed to. She would go on to leave her job and dedicate her career to helping others heal their skin. It was a risk, but it worked: Tatcha can now be found in Sephoras across the globes, and in 2019, the brand generated an estimated $70 million in sales.
Tatcha wouldn't be what it is without an origin story. Tsai's is, of course, at the heart of the brand, but each product must also bear one. Seriously — it won't get made otherwise. "What we do is we try to tell a story every time," she said. "There's a rule in Tatcha that you cannot launch a product and you can't show me an idea for something, unless it's anchored in a true story."
The brand's Deep Cleanse, for example, was inspired by the Japanese concept of kiyome, which can mean a physical or spiritual purification. The Kissu Lip Mask uses Japanese peach extract to honor Girls' Day, a national religious holiday also referred to as the Peach Festival. Taking things a step further, the Japanese word "mizumizushii" can refer to both hydrated skin and juicy peaches. The popular Aburatorigami Japanese Blotting Papers were inspired by the abaca leaf papers geisha used to dab away oil without removing carefully applied makeup.
Tsai has a deep respect for the histories that inform her innovations. Though she was born in Missouri and raised in Texas, Tsai's parents are Taiwanese, which was actually under Japanese rule from 1895 to 1945. "There's a duality to our work and our brand that inherently exists within me as well, even though I'm not Japanese," she said. Her reverence is somewhat of a rarity in an industry that has in recent years greatly profited off Asian beauty rituals and ingredients without much pause.
In honor of APIA Heritage Month, POPSUGAR spoke with Tsai about the line between cultural appreciation and appropriation, the beauty business over a year into the pandemic, her hopes for the future of the industry, the product she's proudest of, and more.
Source: Read Full Article