David Beckham Once Gave Victoria Beckham an $8 Million Valentine's Day Gift
Every year couples everywhere use Valentine's Day as an opportunity to express their love and show their partners why they are so special to them. The stress of picking out the perfect Valentine's Day gift can be intense for people who are in relationships.
Imagine being a celebrity couple and dealing with the scrutiny of your significant other and all of their fans when gift-giving.
Luckily, David Beckham has a reputation for surpassing expectations when it comes to gifts on Valentine's Day. Find out the details surrounding the gift that David Beckham got for his wife that caused so much conversation and maybe some envy.
David and Victoria Beckham's love story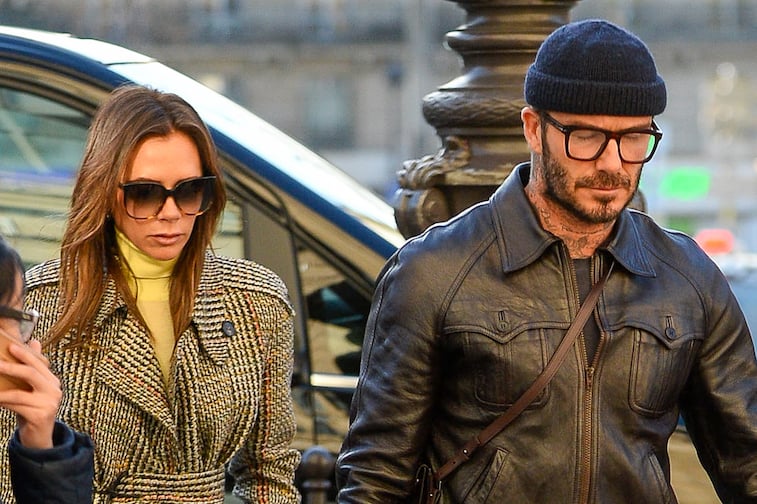 David Beckham met his future wife in the late '90s at a charity event in Manchester. Just one year later the couple announced the news of their engagement and plans to marry. In March of 1999, the pair gave birth to their first child, Brooklyn.
The couple officially got married a few months later in July. The wedding took place at a castle, and Victoria Beckham looked like a princess in her Vera Wang dress.
In 2002 the couple's second son, Romeo, is born. In 2005 David and Victoria Beckham's third child, Cruz, joins the family. In 2011, their youngest child Harper was born. Over the years the Beckham family has moved and enjoyed several different homes, but the media's love for the couple always remains the same. The couple just celebrated their 20th wedding anniversary, and they truly seem still very much so in love.
David Beckham's $8 million gift
David and Victoria Beckham's rich history together and unwavering commitment to one another is prevalent in all that they do. The couple's love is very apparent anytime they are photographed together or seen out in public. One of David Beckham's recent Valentine's Day gifts made David Beckham's love and dedication for his wife abundantly clear.
A few years ago David Beckham gave his wife a stunning necklace that is valued at 8 million dollars. The necklace contains an insane amount of rubies and diamonds. The Valentine's Day gift made headlines and history. Nonetheless, the former Spice Girl looks absolutely amazing when pictured wearing the exquisite piece of jewelry.
What did David Beckham get Victoria Beckham?
Though it is unclear what gifts were given between the couple this past Valentine's Day, it was still obvious that the Beckham household was celebrating this special day. Victoria Beckham shared photographs of a Valentine's Day breakfast spread clad with flowers and love-themed decorations. The couple's youngest child, Harper, was at the center of the Valentine's Day celebration.
Victoria Beckham might have not shared what her husband gifted her, but her fans and followers most certainly enjoyed seeing the inside peak of the letter her daughter gave to her. David Beckham commemorated the many years of love he has been able to enjoy with his wife by sharing a throwback photo of the couple happily kissing. The day seemed to be one filled with affection and loved ones.
Valentine's Day is supposed to be a day about celebrating love, but sometimes it can become stressful when looking for the perfect gift. No gift will ever quite compare to the extravagant multimillion-dollar piece of jewelry that David Beckham so lovingly gave to his wife.
The jewelry seems to be an accurate representation of the couple's deep love for one another. Keep an eye on the famous couple and their family to see where their love and passion lead them next.
Source: Read Full Article