Did Alex Guarnaschelli Actually Go To Culinary School?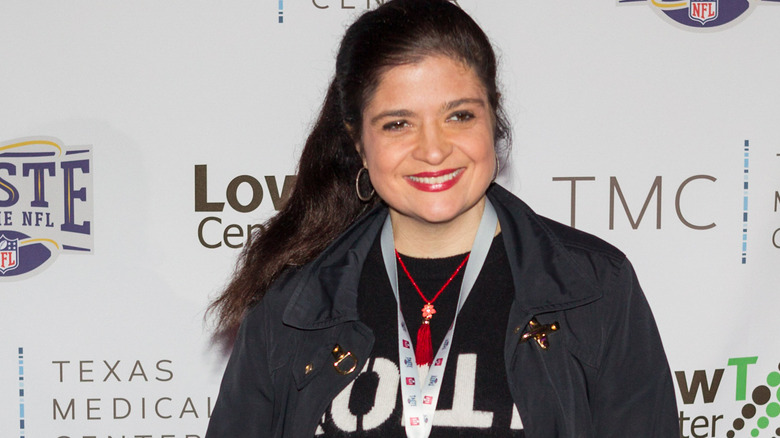 Alex Guarnaschelli is a world-renowned chef known for her affiliation with the Food Network and recurring roles in series like "Chopped," "Guy's Grocery Games," and "Supermarket Stakeout." She's also earned the title of "Iron Chef," one of the few women to do so (via The Recipe). Guarnaschelli is also the author of multiple cookbooks, including "Cook With Me," "The Home Cook," and "Old-School Comfort Food" (via her website).
Over the years, Alex Guarnaschelli has been seen by viewers as an authority on food, and for good reason. The television personality took over as executive chef at Butter Restaurant in New York City in 2003 and never stopped striving to get better. She's open about the things she does and doesn't like in the kitchen, and, because of her experience, she's given critiques and advice to countless other chefs. She only gets wiser with time, but where does her base knowledge on cooking come from? Was she raised in a cooking family? Was she trained in a professional culinary school? Let's dive in and find out.
This is the path Alex Guarnaschelli took to get to Food Network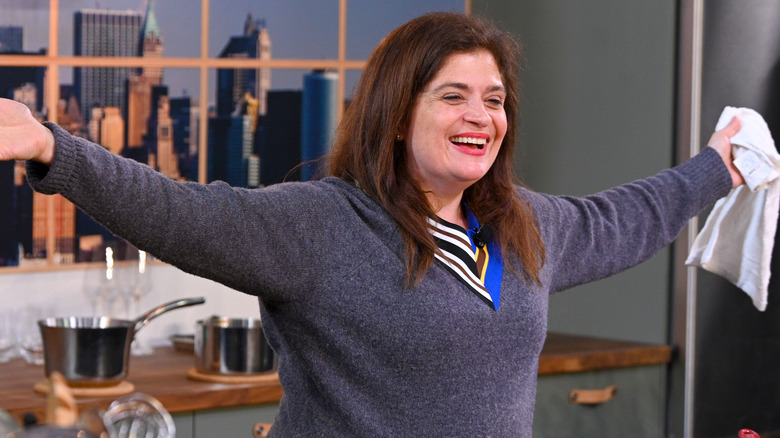 Alex Guarnaschelli certainly got her love of food from her parents. Her late mother, Maria Guaraschelli, was a cookbook author and her father, John, loved to cook Italian and Chinese food. "I spent my childhood surrounded by food," she said. "I honestly feel as if I learned to eat according to whatever cookbook my mother was working on at the time (via her website).
Guarnaschelli attended college before pursuing a career in the restaurant business. In an interview with Spoon University, she discussed going to Barnard University, where she studied art history with an English minor. "I cooked in my dorm a lot but fun 'college' stuff," she said. "I genuinely didn't pursue culinary arts until after I graduated." She then explained that she worked in a kitchen for six months after college, which led her to pursuing formal culinary training.
According to Food Network, Guarnaschelli took her love of food and cooking to France, where she studied culinary arts at La Varenne Cooking School in Burgundy, France. She also worked under multiple restaurateurs, including at Michelin three-star restaurant Guy Savoy in Paris (via Food Network).
While Guarnaschelli is schooled in fine cuisine, that doesn't mean she doesn't have any guilty pleasures, including West Coast burger chain In-N-Out Burger (via Food Network). She also told Spoon University, "I love grilled American cheese on wheat toast. I have also been known to eat BBQ Kettle chips."
Source: Read Full Article