Ina Garten Uses 1 Easy Trick for the Best Tasting Pasta
Ina Garten has an easy trick for making the best tasting pasta and it doesn't require any extra cooking steps or additional ingredients. The Barefoot Contessa star shared her method that ensures every bite of pasta is full of flavor and her hack makes so much sense.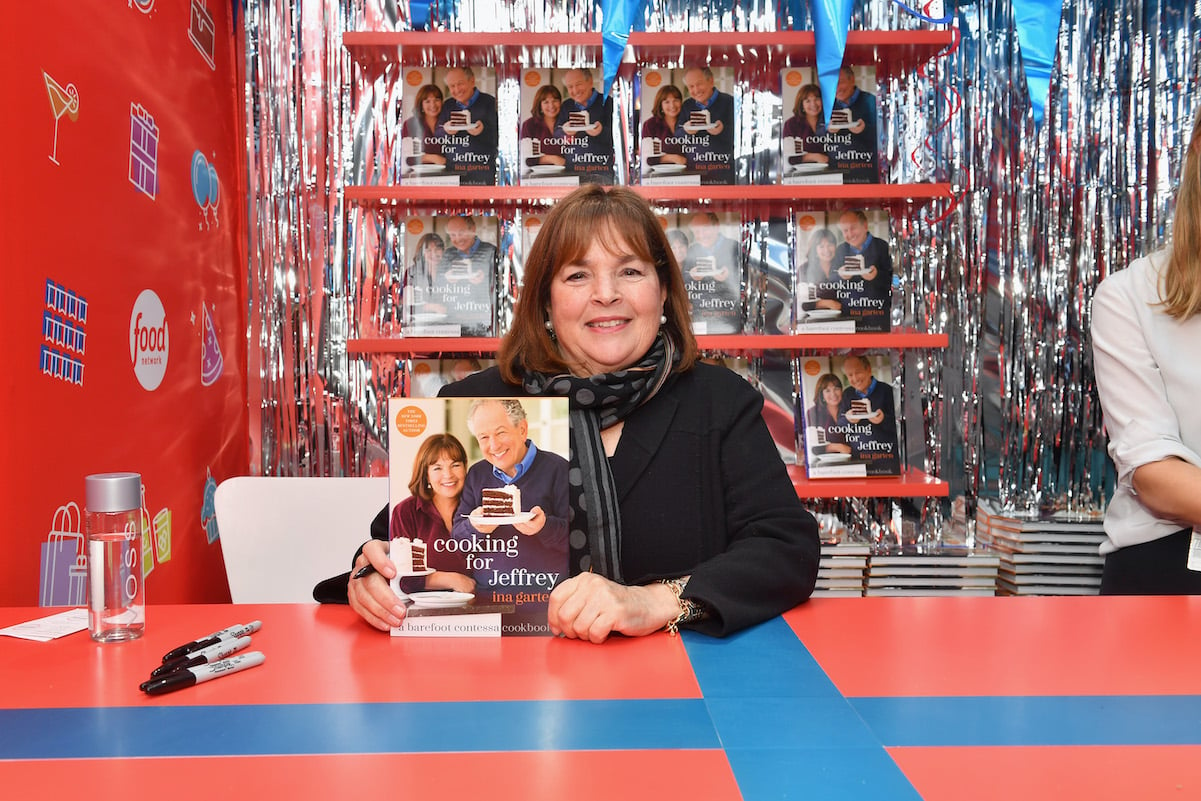 Ina Garten swears by 1 hack for great tasting pasta
When Garten demonstrates how to cook her pasta recipes, for the most part, she makes a sauce and adds the cooked pasta to it. That one small trick makes all the difference, according to Garten. Rather than pouring the sauce over the drained pasta, she quickly moves the pasta into the sauce, where it can absorb the sauce perfectly.
Garten showed the trick when making her linguine with shrimp scampi recipe on the Barefoot Contessa cooking show. While the pasta cooked, she made a sauce of olive oil, butter, and shrimp, and explained why seasoning the sauce is so important. "Because when you add the pasta, the sauce has to flavor the pasta also — so it has to be really strongly flavored," she noted.
Garten prefers adding the cooked and drained pasta directly into the sauce. "You cook the pasta and the sauce together for the last few minutes and it really absorbs the flavor," she explained.
She topped the pasta with additional flavors — lemon juice, lemon zest, parsley, red pepper flakes, and slices of lemon, tossing everything together before serving.
You can find the full recipe on the Food Network website.
Ina Garten's lemon capellini is an easy weeknight pasta dish
While speaking with Katie Couric during a Dec. 11, 2020 interview, Garten answered a fan question about her favorite holiday dish and she said it was an easy lemon capellini recipe that takes just a few minutes to make.
"For New Year's Eve, I always make something really simple," she explained. "So I make the sauce, which is like 60 pounds of butter and lemon juice, and you put it in a pan. And then you cook capellini, which takes like three minutes to cook … you toss it around, you serve it with a dollop of caviar on it and it's New Year's Eve. It's just great."
While demonstrating the recipe on Barefoot Contessa, she explained, "Lemon capellini is just about the fastest weeknight pasta meal you can make and one of the reasons is because capellini is so thin, it cooks in two to three minutes."
After cooking the pasta, she removed it with tongs and placed it in the sauce rather than draining it completely. She kept the pasta water in case the sauce needed an adjustment.
"If the sauce gets a little too thick, you can always take a little of the pasta water, which has some starch in it, and thin it out a little bit," Garten explained.
Ina Garten shares another pro pasta tip
In her cookbook Cook Like a Pro, Garten shared another easy hack for the best-tasting pasta dishes. The Barefoot Contessa star uses different pasta shapes in her recipes for a bit of variety. She's found that it's a great trick for making use of any half-used boxes of pasta in the pantry as well, so it's a win-win.
"I love using two different kinds of pasta," Garten shared in her book (via Food52). "Not only because they add great texture but because you use up the leftover boxes of pasta in your pantry."
Another winning idea from Garten.
Source: Read Full Article