Inside Jamie Olivers Wifes Struggle With Losing Multiple Pregnancies
The past several years have undoubtedly been difficult for celebrity chef Jamie Oliver and his wife, Jools. The couple once sat comfortably atop a restaurant empire. At his peak, Jamie owned nearly 30 Italian restaurants in the UK called Jamie's Italian.
In 2019, however, he closed all but three. "We launched Jamie's Italian in 2008 with the intention of positively disrupting mid-market dining in the UK high street with great value and much higher quality ingredients, best-in-class animal welfare standards and an amazing team who shared my passion for great food and service ," he said at the time, per The Guardian. "And we did exactly that."
Despite tentative plans to explore otter restaurant ventures, the onset of the COVID-19 pandemic in 2020 stalled any such hopes. Thankfully Jamie and Jools have a family of seven to turn to when going gets tough, but even that hasn't come easily for the couple. Here's what we know about Jools' ongoing fertility struggles.
Jools Oliver experienced a life-threatening miscarriage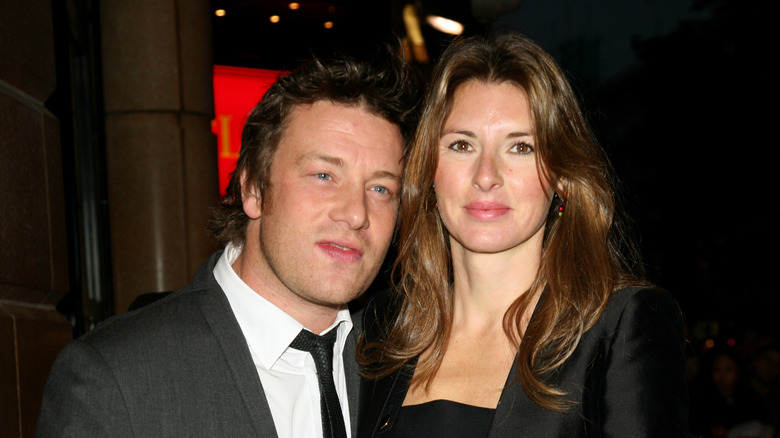 Jools Oliver, the wife of celebrity chef Jamie Oliver, recently spoke out about her fertility struggles to raise awareness to the problem that nearly cost her her life. Jools opened up about a scary incident during her second miscarriage in which she almost waited too late to get help.
Jools explained how she left the hospital after a breast exam and began to bleed profusely in her car. "So I phoned the [hopsital] I begged them to come and get us, please come and get me because I'm bleeding," she told the Mirror. "They were like 'if you can just walk' and I said 'bring an ambulance or do what you have to do' and this poor young girl came with a wheelchair up Marylebone High Street," she continued. "Jamie arrived and he was like 'oh my god' it was like a murder scene. It's so visually hideous. I don't remember the rest. I must have almost passed out."
Jools urged other women to learn from her mistake and take early signs of a miscarriage seriously. "I mean, had I left it, had I taken the journey to go home and not the hospital I don't think I would have survived because it was so much blood loss," she shared.
In total, Jools has survived five miscarriages, but she isn't giving up on her dreams of expanding her family just yet.
Jools still wants to grow her family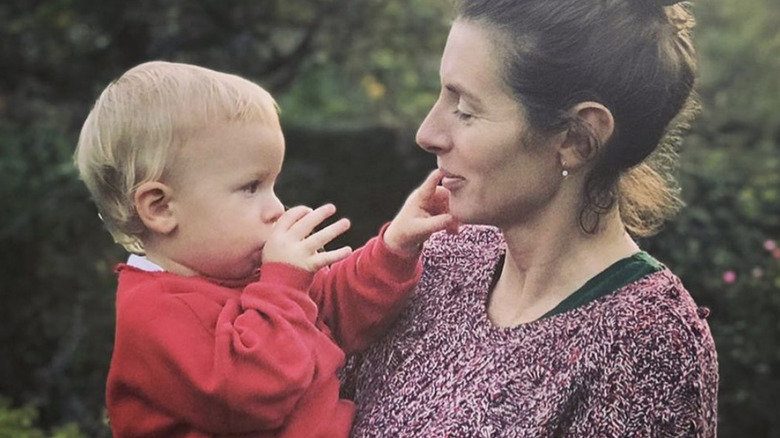 Jools and Jamie Oliver's eldest daughter Poppy is about to head off to college and it has got the mom of five thinking more and more about having another child. "It is made much worse because Poppy is going to university and because I think, Oh, there you are, there's a room free, I'm sure that's a sign," she told the Mirror in 2021. Jools also admitted she also feels pressure to grow her family because of the miscarriages she's had in the past. "Once you have these miscarriages you are always like, this baby is meant to be here, I have to keep trying," she said.
As for the next steps, Jools thinks IVF might be the way to go. "So I have thought about IVF because having researched it and spoken to some amazing people, it seems like the right option for my age," she said before adding that it would need to be a joint decision between herself and Jamie. "But you know that's it's hard because also I've got a partner you know, I've got to think about him," she explained. "I'm not so sure he's that keen to do it that way. So I don't want to push anything, because I'm very lucky."
Source: Read Full Article