Jennifer Grey Revealed Johnny Depp Slept Over on Her Mom's Daybed After an Intense First Date
Actors Johnny Depp and Jennifer Grey were engaged in the late '80s and the Dirty Dancing star said their romance was on fire at the beginning. Actually, she said it was a "f***ing bonfire," and she believed he came into her life to "compensate" her for the pain in her past. Even though they were talking about marriage within weeks, things came to an end and Grey soon learned Depp had moved on with her neighbor.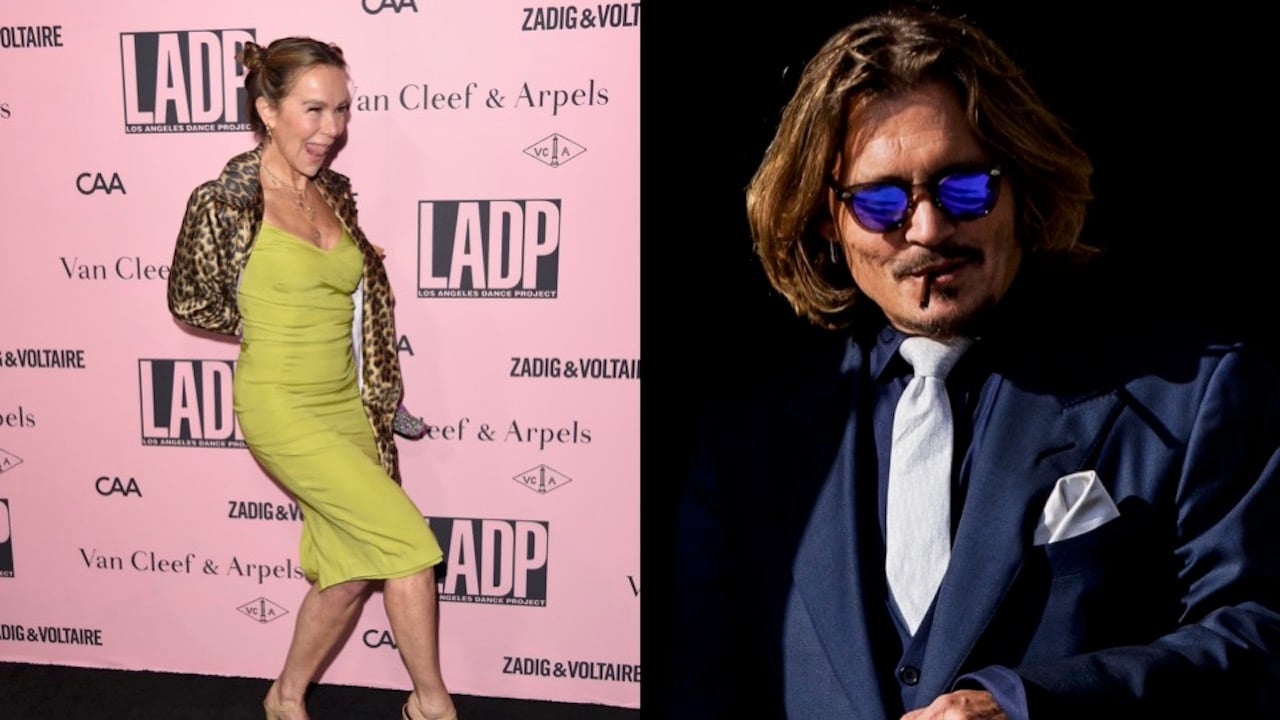 Jennifer Grey and Matthew Broderick broke up after a tragic accident
Before Depp, Grey was dating Matthew Broderick. They were both in a 1987 car accident in Ireland that killed two people, and she wrote in Out of the Corner: A Memoir that she experienced survivor's guilt. Eventually, she put herself in a mode of "automatic pilot" to survive the trauma.
"I was experiencing a dark night of the soul," she shared, "but I couldn't figure out how to rescue myself except to keep functioning."
Her relationship with Broderick had grown "toxic," according to her, but she pretended they could make things right. Then, he begged her not to fly to Los Angeles for her first major movie premiere for Dirty Dancing.
"Flying home for the premiere of my first big movie meant only one thing: that I was not a good person," she noted. She went despite the guilt and she was soon back with Broderick in his hospital room. Eventually, she was getting an "insane amount of coverage" for her role as Baby and some "really great" reviews.
She hoped he would share in her excitement but recalled him saying, "I really don't want to hear this."
Grey eventually ended the relationship. They later reconciled and became engaged, but it didn't work out that time, either.
Jennifer Grey thought Johnny Depp was 'so ridiculously beautiful' when their romance began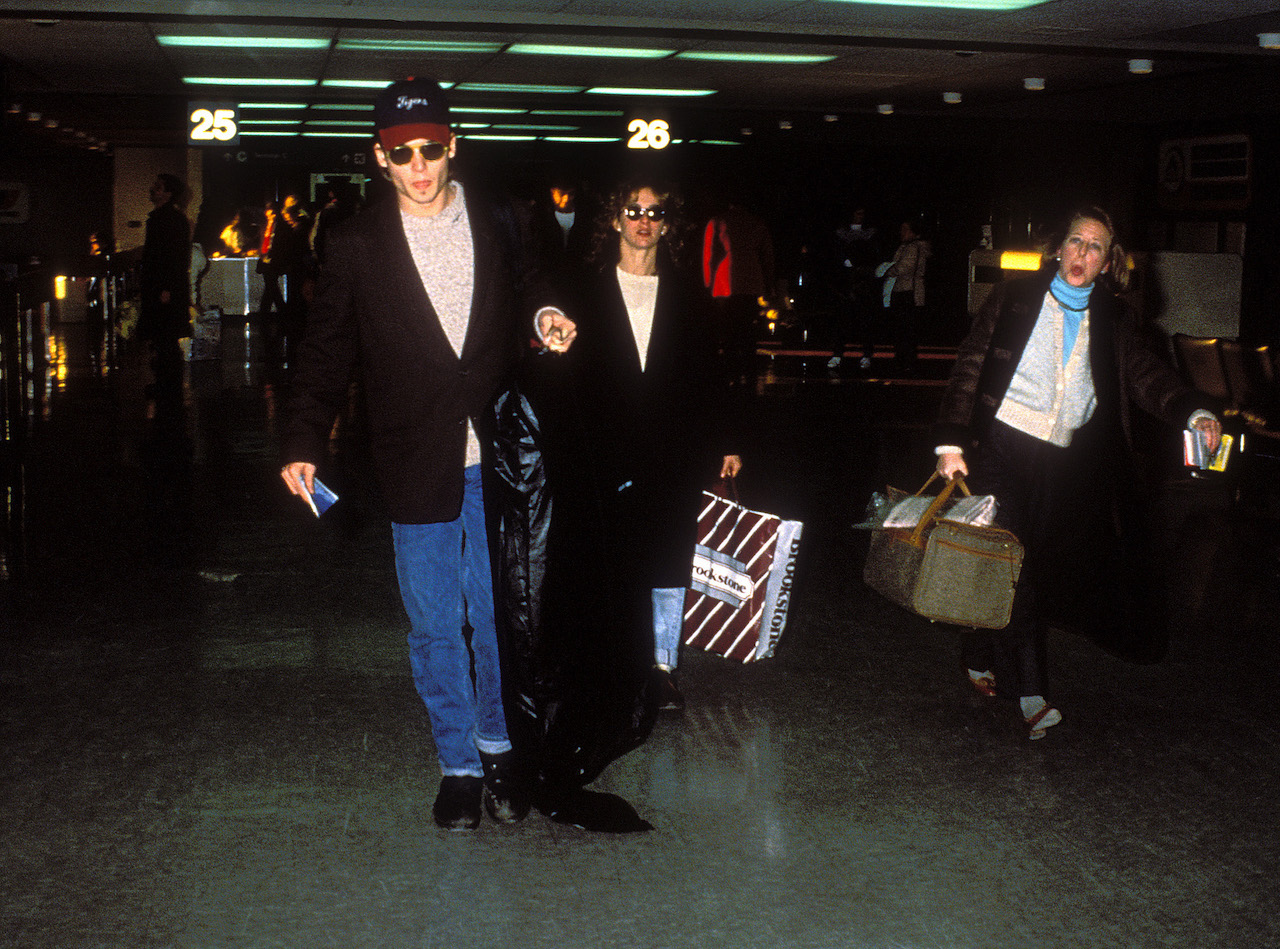 In Grey's memoir, she wrote about the first time Depp took her out on a date. It was soon after her final split from Broderick. She said she wasn't in "shape" to go out with anyone, having just had her "only serious relationship … go up like a flaming ball of s***."
But after seeing her as Baby in Dirty Dancing, the 21 Jump Street star supposedly confessed to having a "massive crush" on her to her agent, who set the two up on a blind date. That night, Grey said she opened the door to see "the most beautiful man-boy" she'd possibly ever seen.
"What exactly am I looking at?" she wondered. They went out on a date, had an "intense make-out session" in his stepfather's car, and then he slept over with her on her mom's daybed. He'd proposed within two weeks.
Grey told People her romance with Depp was passionate. "There was some heat. It was a f***ing bonfire. It was literally like, 'Are you f***ing kidding me? … I've never seen a guy like this,'" she said.
"And energetically, what it was like being with him, it was like, "Oh, I'm being totally, totally compensated for the s*** I just went through," she added.
But after nine months, Grey said Depp wasn't as present in the relationship. She explained as he grew frustrated with being a television heartthrob and lashed out at the world around him, their initial heat cooled.
Jennifer Grey ended her romance with Johnny Depp in a streak of 'destructive decision-making'
In Grey's memoir, she wrote breaking up with Depp and firing their shared publicist came as part of a "self-imposed streak of impulsive, destructive decision-making."
To make matters worse, Grey soon learned Depp was dating her neighbor, Winona Ryder. "… The classic nightmare of feeling replaced, like you'd never happened, but on steroids," she wrote. She felt the high-profile rebound relationship "nullified" the nine months she'd just spent wearing his motorcycle jacket.
After two failed engagements in the '80s, Grey married actor Clark Gregg in 2001. They split in 2020 and their divorce became final in 2021.
Source: Read Full Article