Kourtney Kardashian Claps Back at Critic Who Says She Is 'Unappreciative' of Scott Disick and 'KUWTK'
Kourtney Kardashian is familiar with social media harassment, often facing criticism for everything from her parenting methods to her fashion choices. But luckily, she's mastered the art of clapping right back.
Most recently, she took aim at a critic who said she was "unappreciative" of her ex Scott Disick and her family's show, Keeping Up with the Kardashians.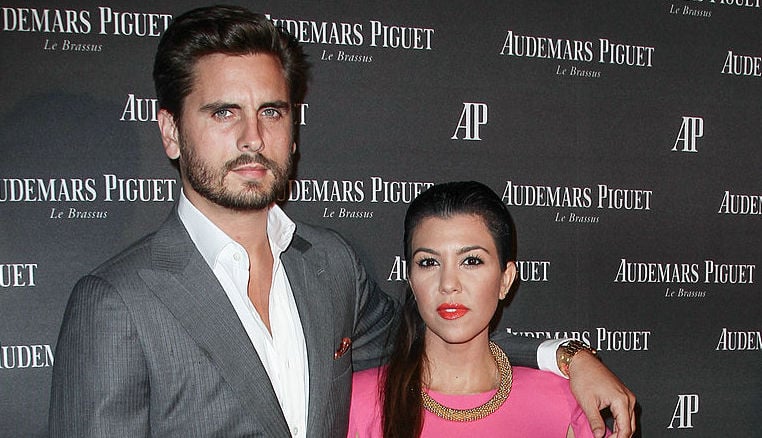 What exactly happened?
According to Life & Style, it started when Kardashian posted a selfie to Instagram on Thursday, Feb. 27. She captioned the image: "game over man, game over."
A critic hit the comment section and sounded off on the reality star, who has taken a step back from her family's show, accusing her of being "unappreciative of everything" Disick and KUWTK gave her. The troll also called Kardashian "negative and mean."
"Good does that mean she's off the show because her attitude is so negative and mean to her sisters I think it will be better she is so unappreciative of everything the show gave her and Scott they had a condo she shared with Khloe it's a long ways from there to the house she now owns," the critic wrote.
Kardashian hit back with a short and simple message: "Keep analyzing, boo." Clearly, the Poosh founder has no time for such petty things.
Why is Kourtney Kardashian stepping back from 'KUWTK'?
Her decision came amid rising tensions with her sisters, Khloé Kardashian and Kim Kardashian West. In KUWTK Season 17, Kardashian refused to film certain aspects of her life, leaving Khloé and Kim to "pick up the slack."
Kim eventually threatened to fire her sister if she didn't open up and give fans more insight into her life, but it was later revealed that she didn't have the power to do so.
At the end of the season, though, Kardashian announced that she would no longer appear on the series as a regular cast member. She suggested that she had grown tired of the series and then told Entertainment Tonight that she wanted to spend more time with her children anyways.
"It's not okay that I feel like I'm at my breaking point," she said in the season 17 finale. "I need a break and I don't want to film anymore. I have three kids that are my priority more than the show. What I'm saying is I'm getting to the point where I'm not happy. Everyone has their breaking point. Life is short. It's not all about filming the show."
She would much rather be at home with her kids: Mason, Penelope, and Reign. She shares them with Disick, with whom she has a great co-parenting relationship, by the way.
But she's not going away entirely. Kardashian stressed to Entertainment Tonight that fans would continue to see her on the show, specifically on season 18, which airs in March.
She recently posted a photo of herself in a confessional, where she and her sisters talk about events on the show as they play out, once again confirming that she's not going away just yet. So get ready.

Source: Read Full Article