Kylie Jenner Seemingly Confirms Reconciliation with Travis Scott with Romantic Instagram Photo
Kylie Jenner and Travis Scott were together for two and a half years before breaking up in the fall of 2019. However, things stayed cordial between the exes, who share daughter Stormi Webster. Their friendly relationship has prompted speculation about whether they would get back together, but neither addressed the topic.
But now, Jenner has started to post things that suggest she and Scott are indeed dating again. Most recently, she shared a romantic throwback photo of her and Scott in the early stages of their relationship.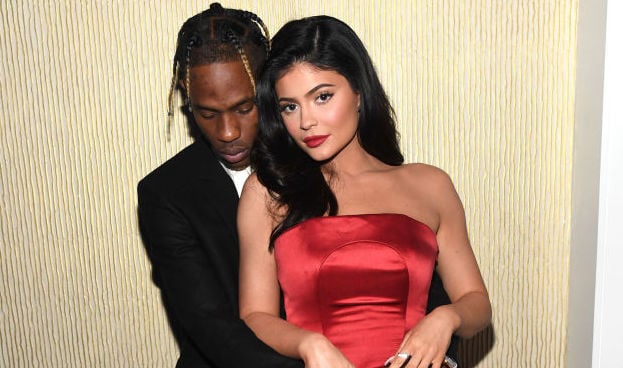 Kylie Jenner's photo with Travis Scott
On the evening of Feb. 28, Jenner posted a series of photos to her Instagram Story that were taken on one of her very first outings with Scott. The pictures date all the way back to April 2017 — the same month they met — when they attended a basketball game in Scott's native Houston, Texas.
One photo shows Scott whispering in Jenner's ear; the other two show them gazing lovingly into each other's eyes. The Kylie Cosmetics star captioned the photos, "It's a mood."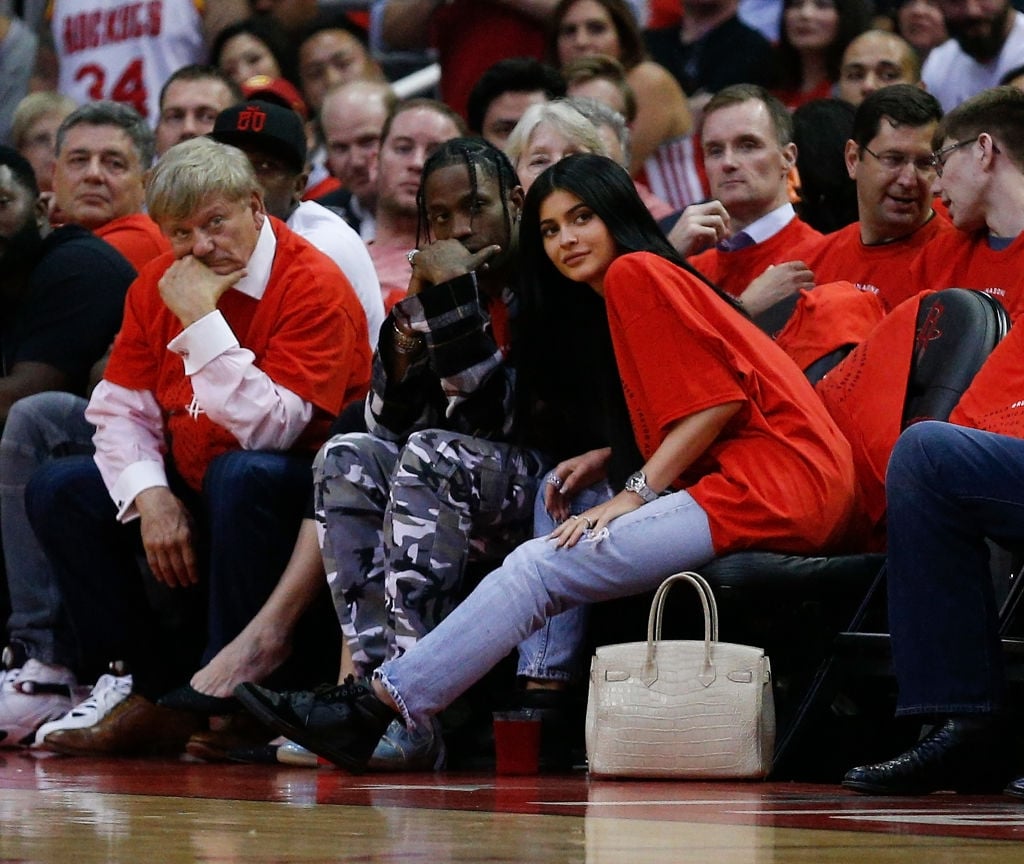 Kylie Jenner's relationship with Travis Scott took off around the time of the photos
Jenner became pregnant around this time and went on to give birth to their daughter on Feb. 1, 2018. Her romance with Scott continued for more than a year before news broke on Oct. 1, 2019, that the two had called it quits.
Neither of them has addressed the reason behind their breakup, but sources say it had to do with their conflicting lifestyles. Insiders told People at the time that Jenner had wanted to settle down and have another baby — something Scott allegedly was not ready for.
"He hasn't been giving her the commitment that she needs," a source explained to the outlet. "Travis isn't ready to give her all that she wants."
"He wanted to be able to live his life and travel and be with other people and not have to worry about always going back to his family," an insider added to Us Weekly.
Recent reports say they've reconciled
Insiders told The Blast on Feb. 15 that Jenner and Scott are back together and are "head over heels with each other." A supposed friend of the pair said the only difference with their relationship this time around is that they're keeping it private and avoiding putting labels on it.
Neither Jenner or Scott addressed the report. But it echoes a Feb. 10 report from Entertainment Tonight, in which an insider claimed Jenner and Scott were "in love."
"The couple needed to take a step back to reevaluate many things, but in doing so they are better now than ever," the source said.
Jenner fueled reconciliation rumors on Valentine's Day 2020 when she took to Instagram and posted flowers from an unknown person.
Scott, on the other hand, has kept quiet about their relationship, but he told XXL in December 2019 that he still loved Jenner and always would.
We can't say with 100% certainty that they're back together, but it surely looks like it to us.
Read more: The Real Reason Kylie Jenner's Show 'Life of Kylie' Ended
Source: Read Full Article