Kylie Jenner Used Her Phone While Driving and Fans Aren't Going to Let Her Forget It
Kylie Jenner is the youngest sibling in the Kardashian-Jenner clan, and one of the most talked-about.
Recently named the world's youngest self-made billionaire, Jenner managed to parlay her family's fame into a lucrative business move for herself by founding Kylie Cosmetics. In the years since coming into her own, Jenner has become noted for a number of things – her rumored cosmetics surgeries, her tendency to spend lavishly, and, of course, her fondness for documenting her life on social media.
Still, her openness with her fans can backfire, as it did recently when she shared a controversial Instagram video.
Kylie Jenner is very active on social media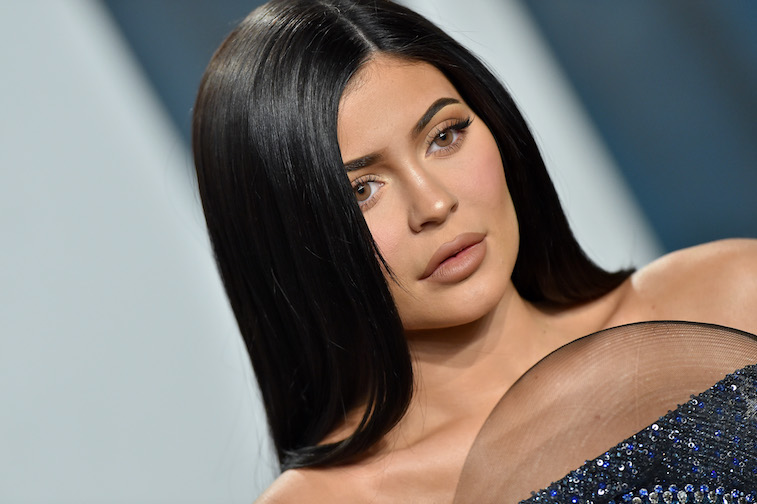 With over 163 million followers on Instagram, Kylie Jenner is one of the biggest and most powerful presences on social media.
Since rising to fame at the age of only 10 years old, Jenner has grown up in the spotlight, and her social media accounts have reflected her gradual maturity and the evolution of her style. Jenner is fond of sharing seductive selfies, bikini shots, and lots of pictures of her impressive car collection.
There is a method to everything that Jenner does on social media. In fact, she has been credited as a "global influencer," a social media maven who is able to understand her target audience in a very unique way. Jenner doesn't just post fun content to her Instagram – she rakes in the big bucks with sponsored ads.
Although she doesn't frequently post ads, when she does, it is estimated that Jenner makes around one million dollars per sponsored post and in 2018, Jenner was named "the highest-valued influencer currently on social media today."
Kylie Jenner shared a video of herself driving
Over the years, Jenner has shared some pretty special moments on Instagram. She has posted many sweet snapshots of her daughter, Stormi Webster, as well as some cute pictures of her daughter next to all of her Kardashian-Jenner cousins.
She also has a fondness for posting lifestyle shots, whether or her incredible handbag collection or her latest outfit. 
Kylie Jenner has angered some fans from time to time as well – most recently when she posted a quick video to her Instagram story. The video featured Jenner in one of her many vehicles, apparently driving while recording with her phone.
In the background, some music by recently deceased rapper Pop Smoke could be heard playing. While Jenner might have meant the video to be harmless, fans online reacted quickly.
Kylie Jenner fans are angry with her
Kylie Jenner deleted the story from her Instagram not long after posting, but the damage had already been done. Fans took to Reddit to express their displeasure with the video, with the original poster claiming that although Jenner likely meant the video as a tribute to the late Pop Smoke, she shouldn't have "risked her life" by filming a video while driving. The poster went on to state that Jenner "should be smarter" since she is a mother now.
Many other Jenner critics joined in, pointing out that a few of her family members have a history of problematic driving – including Caitlyn Jenner's 2015 car crash and Kendall Jenner's "bragging" about speeding. Others stated that Jenner is a bad example for her fans and should always practice putting her phone down while driving.
Even more troubling, as several Reddit commenters pointed out, is the fact that Jenner doesn't seem to wear her seatbelt on a regular basis while in the car.
It is doubtful that Kylie Jenner will ever address the controversy directly – but hopefully, she has heard the fan outrage and will practice a bit more safety on the road in the future.
Source: Read Full Article