Lady Gaga's 'Rain On Me' Lyrics: Why 1 Misheard Word Actually Makes Sense
Popstar Lady Gaga has released the second single off Chromatica, "Rain On Me." She teamed up with Ariana Grande for the duet. As it climbs the charts, learn more about the song, a misheard word from it, and why it would, in fact, be a fitting replacement.
'Rain On Me' misheard chorus
RELATED: Ariana Grande and Lady Gaga's 'Rain On Me' Has Celebrities 'Obsessed' and Fans Comparing 1 Visual to 'Avengers: Endgame'
On May 22, 2020, the single dropped. Followed by a music video, it quickly received a lot of attention. Like many other songs — by these artists and by others — a few words were misheard by listeners. And a line from the chorus of "Rain On Me" stands out.
One Twitter user wrote, "just found out the lyrics to rain on me are NOT 'I'd rather be drunk but at least I'm alive' and are in fact 'I'd rather be DRY' because of the rain." This sentiment was echoed elsewhere across social media and the internet at large.
Lady Gaga has spoken about alcohol in the past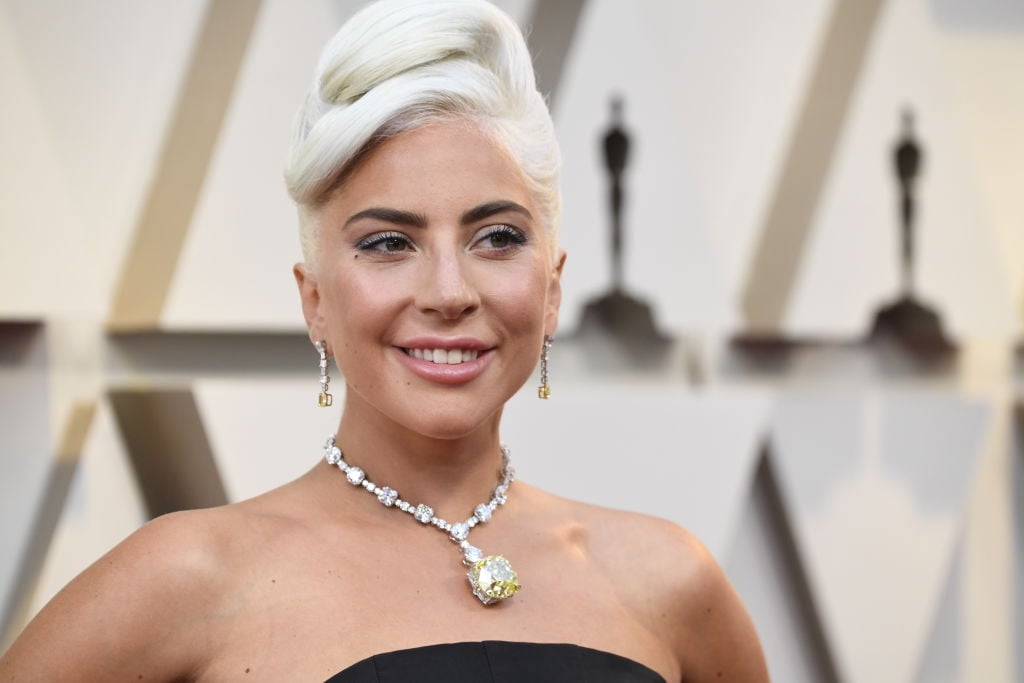 Back in 2011, Gaga made headlines by saying, "I'm on the drunk diet." As transcribed by Reuters, the interview continued as she explained how she worked out to stay in shape. (Her boyfriend, at the time, Luc Carl, then wrote a book titled The Drunk Diet.) And over the years, alcohol has been a common theme in her music.
Over the years, tabloid rumors continued to follow her. In 2014, tabloids like The Mirror reported that she was "sober" after "a really hard time." And in 2019, just before her big Academy Award win, The Sun said she had "gone back to booze and partying" in the wake of her break up with Christian Carino.
She even says the song is 'a metaphor' for her drinking
RELATED: Why Did Lady Gaga Postpone the Premiere of Her New Album, 'Chromatica'?
In May 2020, Gaga spoke with Zane Lowe of Apple Music, saying that she had "flirted with the idea of sobriety" while making Chromatica. She began by telling Lowe that "Rain On Me" is, in addition to a song about heartbreak, "a metaphor for the amount of drinking that I was doing to numb myself."
Gaga continued, saying that sobriety is "something that came up as a part of me trying to work through the pain that I was feeling. But part of my healing process was going, 'Well, I can either lash the h*ll out of myself every day for continuing to drink, or I can just be happy that I'm still alive and keep going."
Ariana Grande referenced wine in her post about the song
Gaga's collaborator on the track, Grande, has also been known to sing about alcohol, especially champagne. In the wake of the death of her ex-boyfriend, Mac Miller, she told Billboard (in a light-hearted tone), "I don't think I've ever consumed more alcohol than I have in the past month." She can also be seen drinking red wine in the "Stuck with U" music video.
This seems to be an area on which the two artists can relate. When "Rain On Me" dropped, Grande wrote of Gaga, "one time ….. i met a woman who knew pain the same way i did… who cried as much as i did, drank as much wine as i did." While she may not be in the same boat in terms of considering sobriety, this misheard lyric feels even more appropriate now.
Source: Read Full Article