Lori Loughlin Has 'A Renewed Sense Of Hope' After This Week's College Admissions Trial Updat
We've gotten two big updates on the Lori Loughlin case this week, and maybe we're being Negative Nancies, but all this news doesn't have our hopes up for the Full House star's chances.
Maybe she knows something we don't? Because a new source is saying she's now full of hope!
OK a quick recap: First there was the sentencing of another mother who was accused of almost the exact same crimes. Michelle Janavs, heiress to the Hot Pockets fortune (which is totally a thing — a $4 billion thing!), decided to change her plea to guilty around the time a third felony was being added to the list and, like Felicity Huffman before her, got a very light sentence — just 5 months!
To us, that was a clear signal Lori should have pleaded guilty. In the grand scheme of things, 5 months isn't so bad — she and hubby Mossimo Giannulli are facing potentially over 40 years if they're found guilty at trial.
The next update? Lori's defense claimed they have evidence the FBI had told scam mastermind/federal witness Rick Singer to lie to his clients to get them to admit their crimes. It's this update that is apparently fueling Lori's new optimism.
According to an insider speaking to Us Weekly, this has the momma convinced she can beat the rap:
"Lori is feeling motivated and ready to fight and has a renewed sense of hope with the recent evidence."
Hmm. We didn't think the evidence — which was from Singer's notes — was all that strong. After all it's still a big stretch to say Lori and Moss somehow had no idea they were doing anything wrong while agreeing to tell the IRS they were donating to a charity even though they knew that's not what they were doing… (It's in the indictment, y'all! It's a real page turner, strong recommend!)
And also, the motion the defense was filing, attempting to get the trial date pushed back? That didn't work. The judge ruled the trial would begin on October 5.
So how is that great news? Well, you can always spin things if you need them to be true.
We mean… at the end of the day Lori's entire legal defense seems like it's based on trying to show how she is capable of convincing herself everything she was doing was perfectly legal, so…
Meanwhile, she isn't the only one feeling carefree these days. Daughter Olivia Jade is back to her life as an influencer on YouTube and Instagram and doesn't seem even the slightest bit worried about having to testify against her parents in the biggest trial of the decade.
Just look:
https://www.instagram.com/p/B9E7HHVJlWS/
Now that is CON-fidence right there!
Do YOU think Lori and the fam should be feeling better after this week??
Related Posts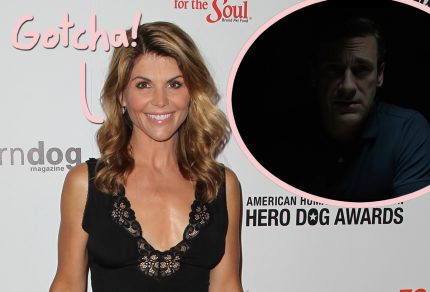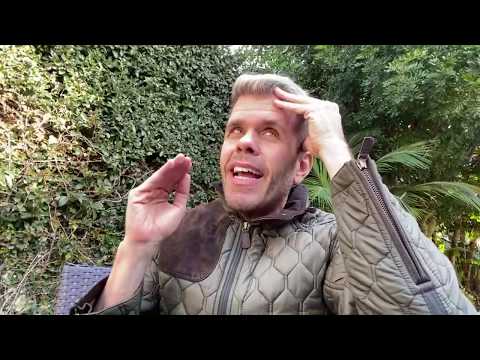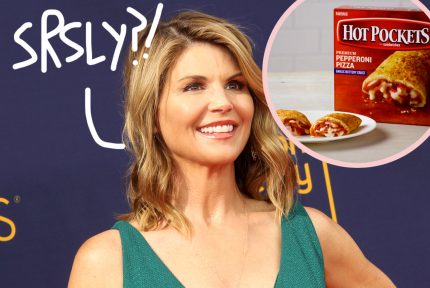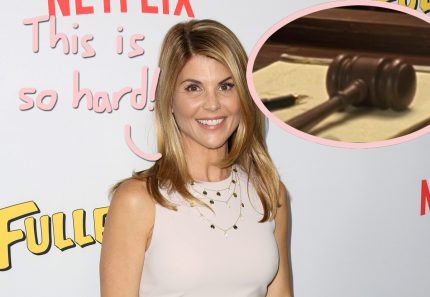 Source: Read Full Article