Oprah Gets Candid About Her Love Life While Playing 'Never Have I Ever'
Oprah Winfrey is known for being one of the queens of talk TV and there have plenty of moments where she's shared details about her personal life. While one of her specialties is interviewing guests, every so often, she is the one in the hot seat.
Her relationship with Stedman Graham has always been subject to curiosity and scrutiny, and at times she's discussed their union, but the media mogul is rarely an open book about her love life – past or present. A quick girl chat just gave fans a tiny peek into it.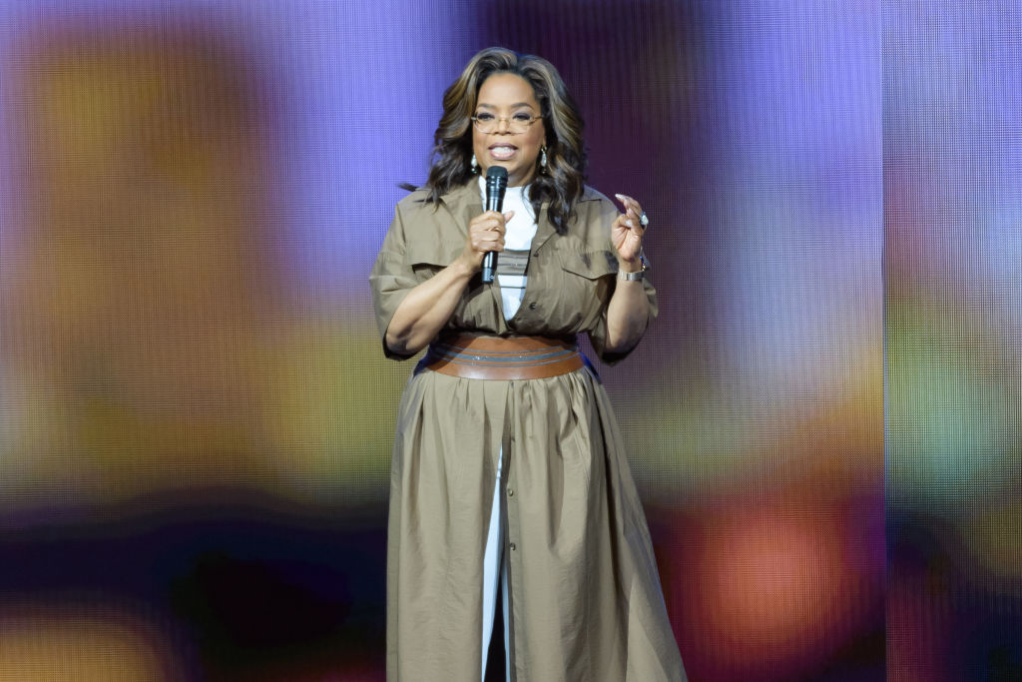 Gayle King and Oprah play 'Never Have I Ever'
In the history of games like "Spin the Bottle," "Truth or Dare," or "Never Have I Ever," who would've thought they'd ever see Oprah Winfrey as a willing participant? Exactly!When she's not playing a character on TV or in a film, Oprah is known for her composed, media-ready demeanor and poshness.
Fans learned about a different side of her when she and bestie Gayle King sat down with model Ashley Graham for a game of "Never Have I Ever" during a video segment for Oprah Magazine.  
When asked if they'd ever had "sexted someone," both womenanswered with an emphatic "No!" For Oprah, she added an extra, "Hell the hellno! Are you kidding me? I'd be a fool." And that includes Stedman.
Things got more interesting
When Graham threw out a question about ever having a one-nightstand, the ladies looked hesitant about answering. Why? They've both done it,but apparently only once because they each remembered the year. Oprah's flinghappened in 1982 while King's was around 1981 or 1982.
In the clip, we also learn that the billionaire has pretended to know celebrities that she really didn't – when seeing them in person – and she's a stranger to skinny-dipping.
Oprah told Graham she's never done it, not even in her own pool: "No, and I've got three." For the record, King has tried it in a hot tub.
Fans still have questions
Recognizing that the game was in all good fun, fans found it funny that this was Oprah's first time playing "Never Have I Ever." Along with Graham, some YouTube commenters doubted the ladies were being truthful about a few things and wonder if there's more behind their answers.
This episode of OG Chronicles was posted following controversysurrounding Snoop Dogg's comments toward Gayle King. Earlier this month, heslammed King over her questioning WNBA star Lisa Leslie about Kobe Bryant's legacywhere she referenced past sexual assault allegations.
Snoop set off a contentious debate online about the appropriateness and motivation behind King's interview questions. Oprah jumped in to defend her friend, and eventually, Snoop apologized for the harsh language he used toward King.
King accepted but some people still disagree with what she did and do not count themselves are her fans. Now, it seems like she and Snoop are trying to move on. As for Oprah, her fans should keep watching the OG Chronicles to find out if there will be more rounds of "Never Have I Ever."
Source: Read Full Article