Simone Biles Calls out USA Gymnastics After Birthday Shoutout
Many on social media are standing in solidarity with iconic gymnast Simone Biles after she called out USA Gymnastics after they wished her a happy birthday on Twitter. Biles took the organization to task again for a settlement they offered gymnasts who were abused by a former team doctor, Larry Nassar.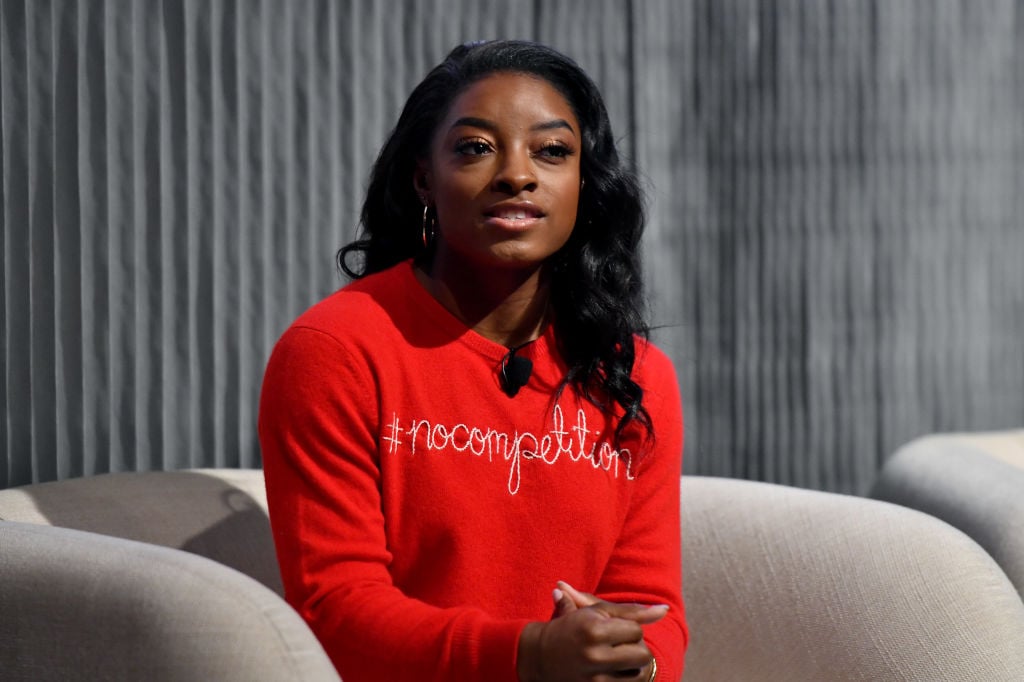 Simone Biles responds to USA Gymnastics' birthday tweet to her
Biles turned 23 years old on Saturday, March 14, 2020. Saturday, from their official Twitter account, USA Gymnastics tweeted a video of one of Biles' most iconic routines with the caption, "HAPPY BIRTHDAY to the most decorated gymnast of all time, @simonebiles! We know you will only continue to amaze us and make history!"
Biles quote tweeted their tweet and said, "how about you amaze me and do the right thing… have an independent investigation."
The athlete, who is the most decorated gymnast in American history and the third-most decorated gymnast in world history, is referring to the USA Gymnastics abuse scandal involving Larry Nassar.
Biles was one of the over 250 gymnasts allegedly assaulted by Nassar when he was a doctor for the USA Gymnastics national team. She and her fellow gymnasts have openly criticized the organization's offering of a $215 million settlement to victims and have called for an independent investigation into the abuse.
This is not the first time that Biles has called for an independent investigation.
Biles gets huge praise for her response
Fans, fellow gymnasts and members of the media have applauded Biles for her response to USA Gymnastics' tweet.
Rachael Denhollander, the first victim to public accuse Nassar, quote tweeted Biles' tweet and said, "When one of the greatest athletes of all time says this…Come on USAG and USOPC. We're all done with lip service."
She also responded to Biles' tweet directly and said, "So many reasons you are the GOAT. Strength in 100 different ways.
Many fans threw support Biles' way as well. "Literally the biggest example of leadership we've seen this year," tweeted one person.
Another person said, "There it is. The greatest own in Twitter history."
"I give this tweet a 10, or whatever a perfect score in gymnastics is now," tweeted Tim Reynolds, an NBA writer for the Associated Press.
Source: Read Full Article