The Truth About James Francos Dating History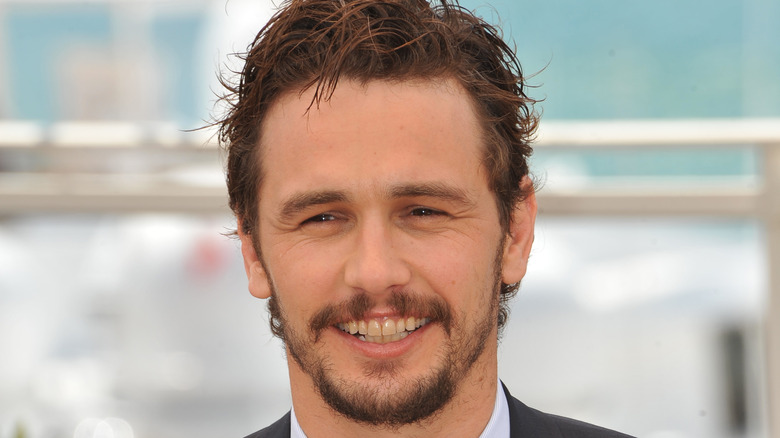 James Franco may be one of the sexiest men in Hollywood with a storied dating history, but even he admits that relationships don't come easy to him.
Following previous breakups, the actor has cited his self-proclaimed "emotional immaturity" as one of the reasons his relationships don't work out, per Standard. Of course that doesn't mean he hasn't had quite a few high-profile romances with some of Hollywood's most beautiful women.
Franco – who was born April 19, 1978, in Palo Alto, CA –  began attending college right after high school, however, he dropped out before earning his degree to pursue an acting career. Franco was only 19 years old when he landed his first television series in the 1997 crime-drama called "Pacific Blue" (via Biography). Franco was a rising star in Hollywood and also a fan favorite with the ladies; by the early 2000s he seemed to find the right one in actress Marla Sokoloff, an actress who he met on a movie set (via The Things).
James goes from a controversial romance to a more traditional relationship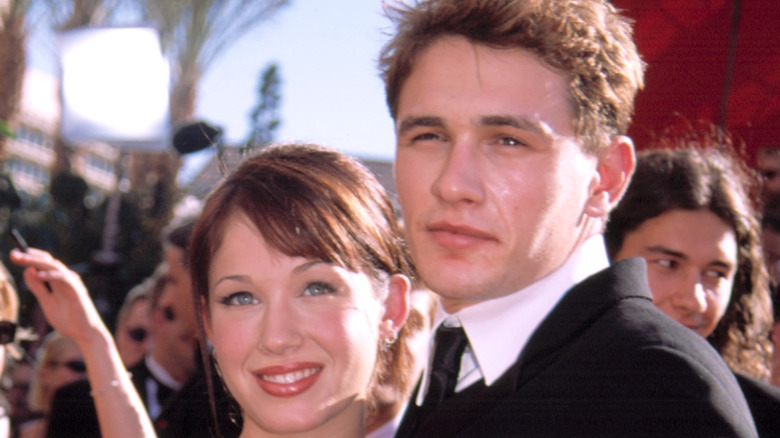 James Franco and Marla Sokolooff reportedly met on the set of the 2000 flick "Whatever It Takes" and they hit it off so well that they soon moved in together, according to The Things. However, it was over for them by 2004, but their romance followed them all the way to 2013 when a sexually explicit tape of the pair leaked.
Per the outlet, Franco explained to radio shock jock Howard Stern that the video was something "innocent" between the two of them and never should have been made public. While the tape elicited some controversy, his next romance didn't make as many headlines.
After Sokoloff, Franco began dating Ahna O'Reilly just two years after breaking things off with Sokoloff. O'Reilly and Franco even brought their romance to work on the set of several projects, including a Broadway play Franco directed called "The Long Shrift" (via The Things).
Sadly, the two broke up in 2011, with Franco saying that O'Reilly wasn't happy with his newfound commitment to education. The college dropout wanted to pursue a degree once again and ended up earning a whopping seven degrees in such things as fiction writing, filmmaking, and poetry. He ended up attending UCLA, Brooklyn College, and Columbia University, among others, according to Celeb Answers.
James has a host of rumored relationships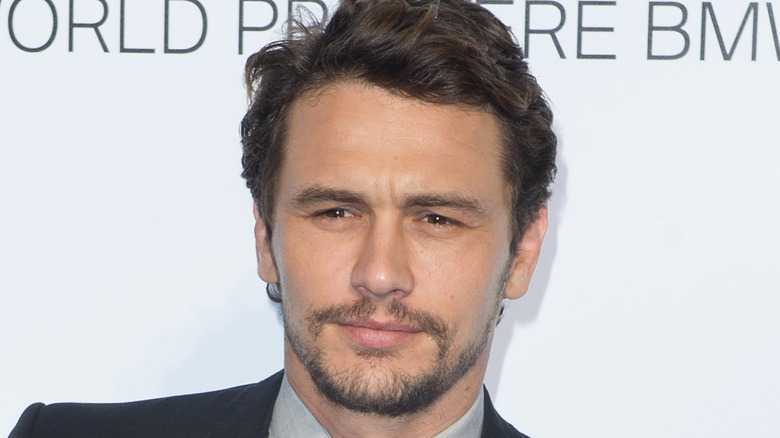 In 2015, James Franco was linked to singer Lana Del Ray, although their relationship was never confirmed. However, the pair did post selfies together on their respective Instagram accounts and Franco was there to support her and promote her new album titled "Honeymoon." He even wrote a poem about her for V Magazine, according to The Things.
The actor also was rumored to have a relationship with Lindsay Lohan, but things got weird between them for a while and that weirdness played out in public. Franco apparently put all his writing degrees to work when he penned a short story for Vice called "Bungalow 89" in which he does not sleep with Lindsay Lohan, telling a tale of how she came to his house lonely one night in 2011.
He also went on "The Howard Stern Show" and claimed he never had sex with her, even though they did kiss. "She's so delusional!" Franco told host Howard Stern. "I bet you if we brought her in here and you asked her to her face, 'Did you have sex with James?' She would say yes," (via ABC).
Has James Franco finally found "Ms. Right"?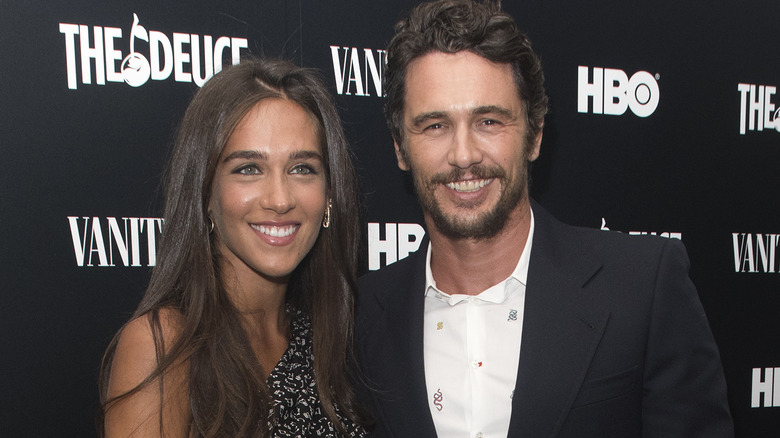 Since 2017, James Franco has been in a romance with actress Isabel Pakzad, who also produced the feature film "Birds of Prey: The Emancipation of Harley Quinn." Even when allegations of sexual impropriety popped up for Franco in 2018, Pakzad remained by her boyfriend's side, according to The Things. The outlet reports that as of 2020, there were even talks of an engagement when Franco has never been married before.
When they first started dating, Franco admitted to Variety that he hoped to be a better boyfriend to Pakzad than he had to been to other women he dated, saying, "There was one instance, this old girlfriend was visiting me in New York." 
Franco further explained, "I had come out here for school. My cat had scratched her in the eye. I had so much work to get done for the next day, I didn't take her to the hospital. I had my assistant take her. That moment haunted me so much. What kind of selfish, self-centered boyfriend are you."
Source: Read Full Article