What Does Jimmie Allen And Noah Cyrus This Is Us Mean?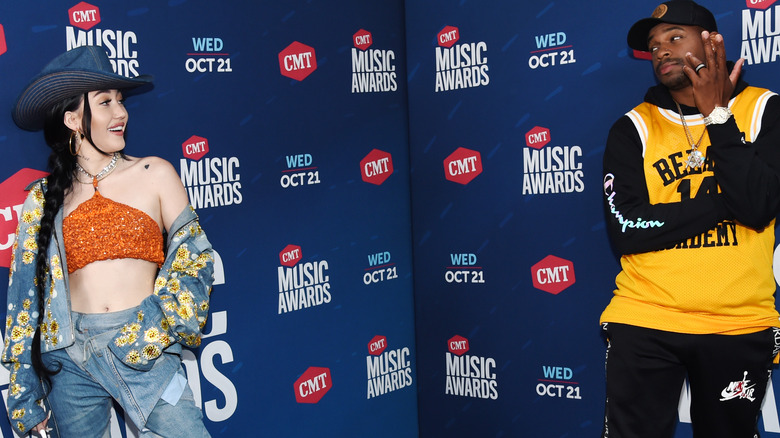 Noah Cyrus has been on a steady rise in the music industry over the last several years, with her new and veteran fans flocking to her new singles. The young artist is even beginning to take on more collaborative projects. 
One such project is her duet with Jimmie Allen titled "This is Us," which the two released in early 2020 and performed together at the Country Music Television (CMT) Music Awards in October of that year. Due to the ongoing COVID-19 pandemic, the fan-voted award ceremony was delayed, but the 2021 CMT Music Awards will be held on June 9, with Cyrus and Allen in attendance. 
According to Taste of Country, Cyrus and Allen met for the first time at Stagecoach in 2019, but neither knew at the time that they'd end up collaborating — or that the song would be such a success. Cyrus penned the lyrics with a few other industry staples, such as Florida Georgia Line's Tyler Hubbard, and Allen's manager, Ash Bowers, who connected the two together once more due to Bowers' ongoing relationship with executives at Cyrus' label (via Taste of Country). Together, the two fused several genres to render a song that carries deep emotion and is relatable to mass audiences.
Here's why "This Is Us" represents perseverance so well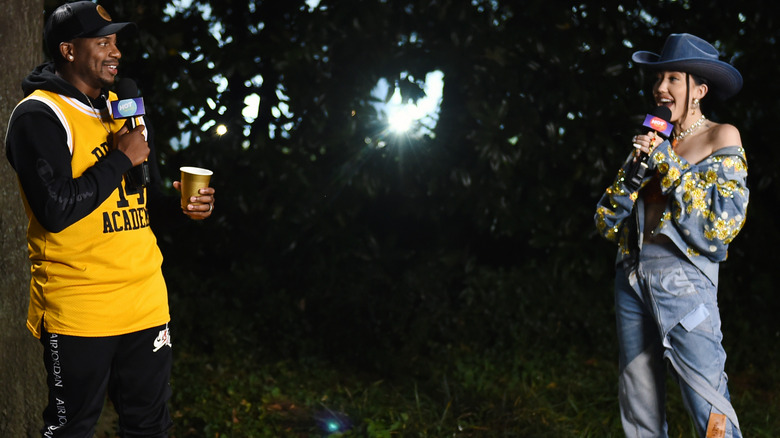 Noah Cyrus and Jimmie Allen's "This Is Us" is ultimately about surviving everything you've been through and creating a better life for yourself on the other side, particularly with the people you love. The title refers to the union that's built when people come together. You're still individuals with your own personalities and quirks, but when you give yourself up to another person — when you become vulnerable enough to let your entire self show — you become a new entity with them.
Allen loved the song when he first heard it and was honored to sing it, per Songfacts. The country star then said, "This song takes me back to the innocence of young love, when you loved hard without fear of getting hurt," before adding, "As you grow older, you realize all the times you messed up and made mistakes and how lucky you are to have them in your life." He reconciled that things will work out when they're meant to, and that's ultimately the true message of the single.
What's particularly sweet is that Allen relates this song to friendships as well. He explained, per (via Taste of Country), "That lyric, 'You were just you and I was just me,' – We were kids and we might have gotten in arguments or fights, but we were trying to figure out who we were." 
Source: Read Full Article