Are Any of the Love Is Blind Couples Still Married?
"When I went into it, I was like, is anyone going to get engaged? Is anyone going to find love?'"
If even the creator of Love Is Blind had that thought heading into Netflix's three-week event series, which launched an experiment, it's understandable that many viewers would be skeptical that the experiment would actually wok or that any of the five remaining engaged couples would actually get married heading into the finale.
And yet…two of the five couples actually went through with it, exchanging vows. (Spoiler alert!)
Cameron Reid Hamilton and Lauren Speed, the pod squad's first engaged (and arguably most solid) couple went through with it, despite some reservations on Lauren's part. Also becoming man and wife? Mike Barnett (aka Barnett) and Amber Pike, despite his slightly chilly cold feet, almost pulling a Big in the Sex and the City movie.
That leaves three couples that ultimately had one party decide they didn't want to get married, with Jessica Batten—surprising no one—by leaving Mark Anthony Cuevas at the altar, Kelly Chase deciding the spark just wasn't there with Kenny Barnes, and, in the most shocking decision, Damian Powers sending Giannina Gibelli running off in tears on her wedding day.
Harsh and a little cruel to have the couples ultimately wait until they are standing in front of their family and closest friends to reveal their decision to the person they got engaged to sigh unseen just four weeks prior? Undoubtedly. Was it riveting television? Absolutely.
But did it have to go down that way?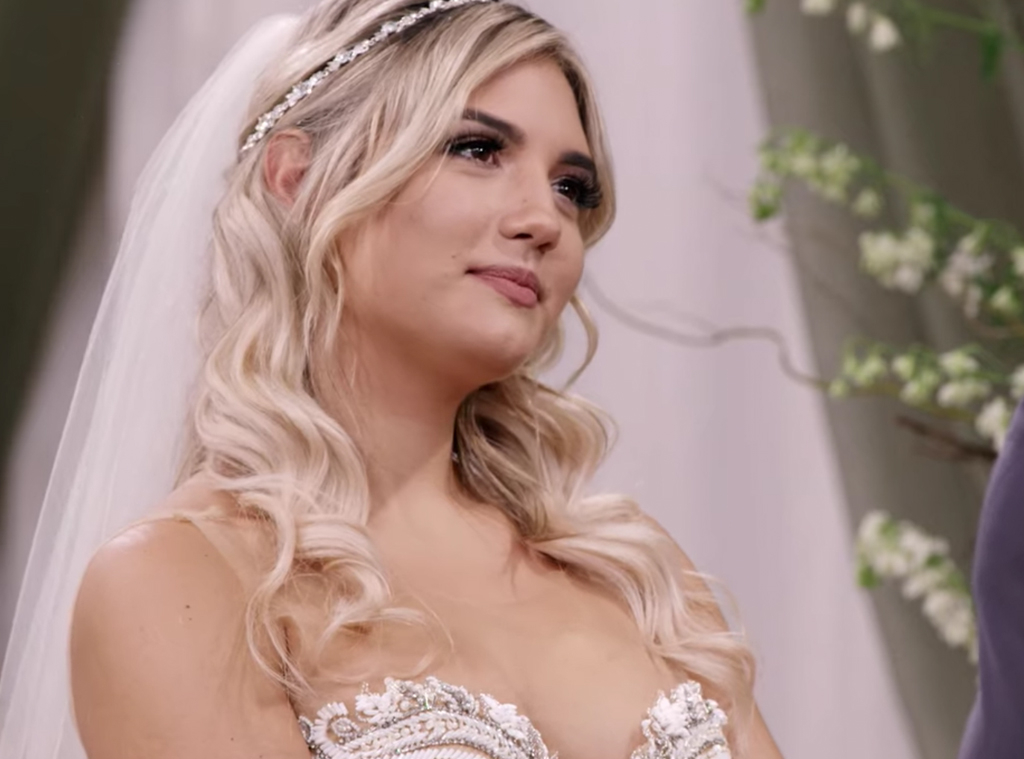 Netflix
"They certainly could choose to do whatever they wanted to do," Love Is Blind creator Chris Coelen told E! News of the wedding day decision-making process. "Again, being there on the wedding day, I personally, knowing these people and their stories, I didn't know what was going to happen."
Just take a look at what went down during the first wedding that went down between Damian and Gigi.
The crew was just as surprised by Damian's last-minute change of heart as Gigi was, with Coelen admitting, "With Damien and Gigi, it was like 'What?!' Literally, no idea. People are just gasping in the control room. Like, anything could happen with any of them."
They weren't even sure if Barnett would show up for the ceremony, with the creator saying, "It was crazy, the fact that Barnett…he's texting Amber on his wedding day and I was like, 'What is going on?!' We're hoping, hoping, hoping somebody is going to go through with it."
While fans will get an official update from all of the six inaugural couples when Love Is Blind's highly anticipated reunion special drops on Thursday, Mar. 5, we've managed to assemble some intel on where the relationships stand now heading into the reunion: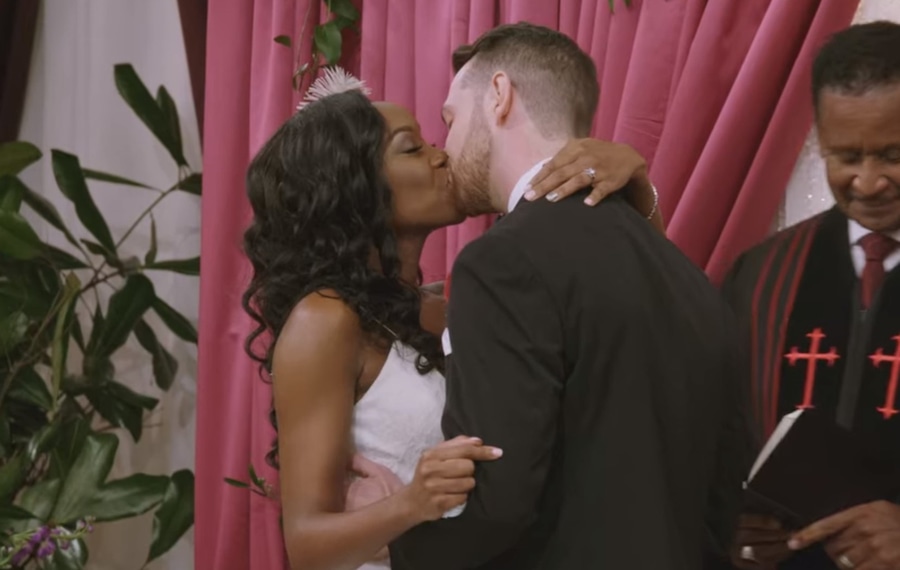 Netflix
Cameron and Lauren: Still Married
The pod squad's most solid and seemingly content couple, of course, made it official at the altar, both going through with the marriage (despite some early hesitation on Lauren's part).
In December, both Cam and Lauren posted vacation photos from Cancun, though they didn't tag each other or post photos of one another. They also happen to be wearing the same pair of sunglasses, so…
But also, Lauren revealed in an interview with Elite Daily that they are still together. "Oh my God. We're so happy," she gushed. "It's just, like, every day we learn more and more about each other, and we honestly fall more and more in love with each other."
Cameron posted a photo from their wedding day, simply captioning the pic, "The happiest day of my life."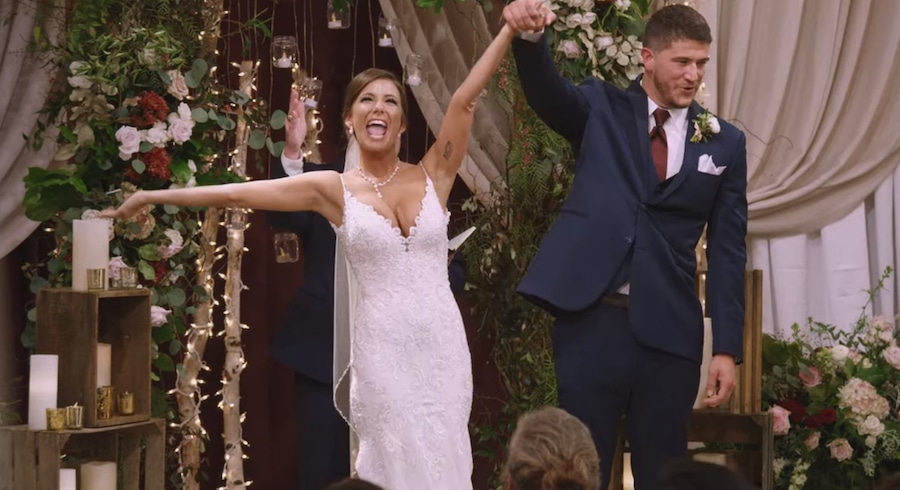 Netflix
Barnett and Amber: Still Married
Despite some chilly feet on Barnett's behalf on the morning of the ceremony, Barnett and Amber exchanged vows in the finale's final wedding. And over a year later, they are still married.
For their respective Fourth of July Instagram snaps, the husband and wife duo both wore the same American flag cowboy hat.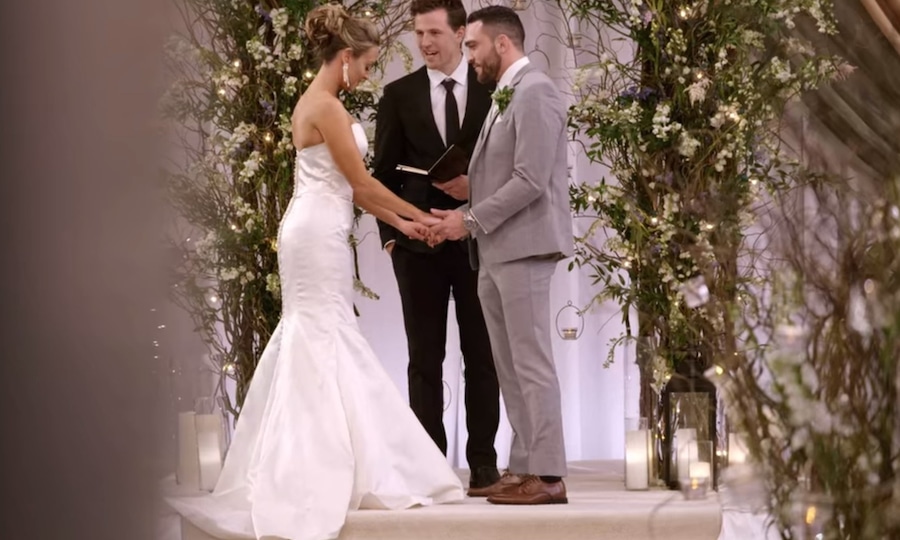 Netflix
Mark and Jessica: Not Together
OK, if you thought these two were actually going to end up married at the end of this thing after their many, many struggles (the 10-year age difference, her being attracted to Barnett, Jessica not really being into Mark physically, etc., etc.), well…bless your naive little heart.
Since their failed wedding, with Jessica being the one to pull the plug (duh), Mark revealed to the New York Post that he had not spoken to Jessica since that day, though he had reached out at one point.
"I didn't hear back, but to me, it's just sending love out there," he said, adding the LIB experiment was still the "best" thing to happen to him. "Without Jessica, there would not be a Mark of today."
Article continues below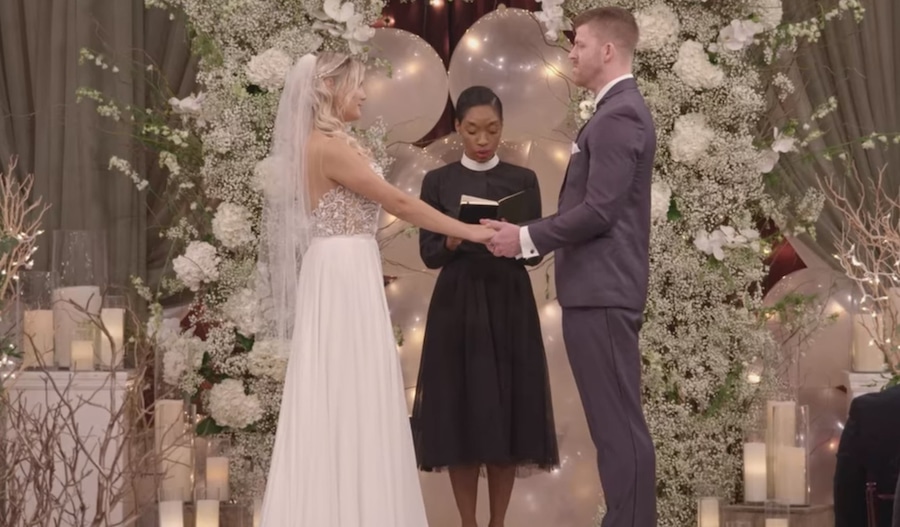 Netflix
Damian and Giannina: Not Together…?
Damian delivered one of Love is Blind's most shocking moments when he blindsided Giannina by revealing he didn't think they should get married at the altar. And it doesn't look like they've reconciled since that final dramatic parting, with Giannina opening up about her "WTF kind of rough" 2019 in an Instagram post.
"This past year was ROUGH (like WTF kinda rough), and it taught me so many lessons that I'm very grateful for. Growth hurts sometimes," Giannina shared. "That said, 2019 couldn't GTFO fast enough. 2020, I'm ready for ya, bishhhh." Damian, meanwhile, rejoined the social media platform in 2020 after a three-year hiatus and seems to be doing a lot of solo travel.
But at the end of the finale, Damian said, "I can't say it's over, we may need time apart. But it doesn't mean we won't be part of each other's lives again. I would like to think so anyways."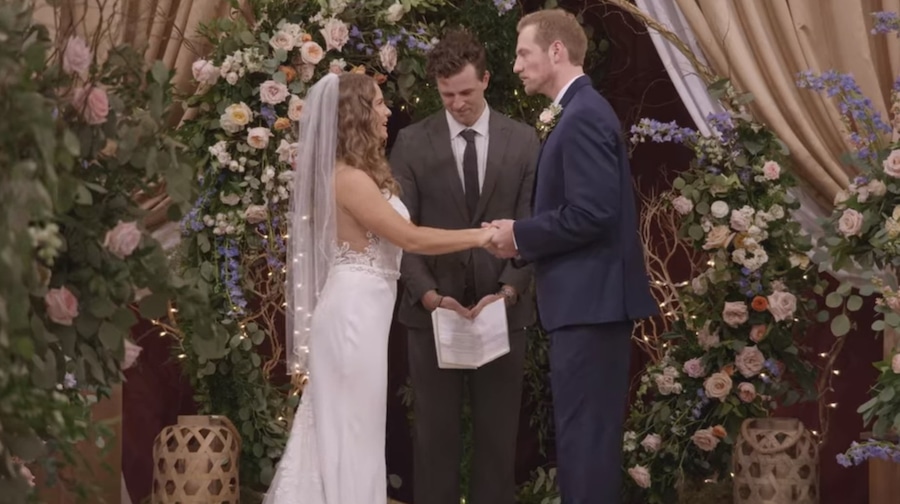 Kenny and Kelly: Not Together
Viewers were surprised when Kelly revealed she didn't feel a real physical attraction for Kenny and chose not to go through with the marriage, much to her family's surprise.
Since their wedding day, Kenny has moved to Charlotte, North Carolina, while Kelly still lives in Atlanta working as a health and empowerment coach. One of her recent Instagram posts was about being single in your 30s—"I know boundaries now. I love myself so much that I won't just be with a guy bc I'm lonely."—so we're guessing they haven't reconciled.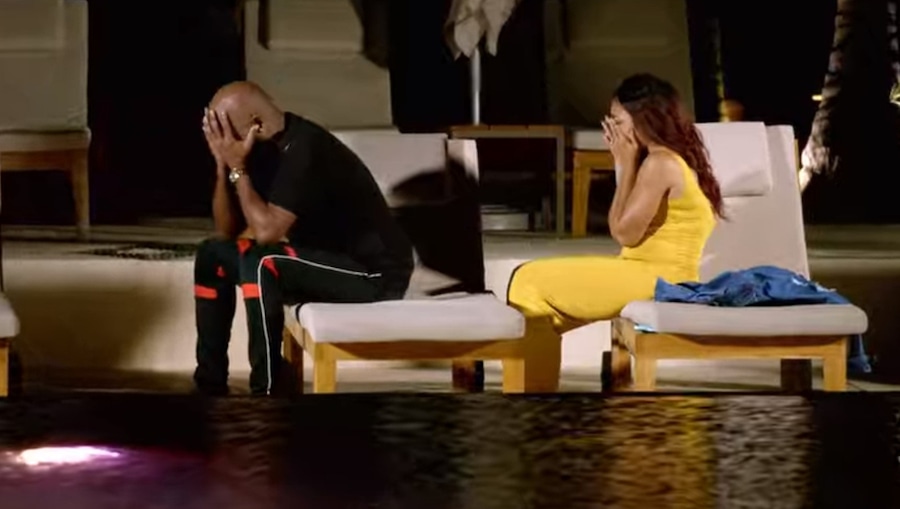 Netflix
Carlton and Diamond: Not Together
While they were one of the six couples to get engaged in the pods (well, at least the six that the producers decided to continue filming with), Diamond and Carlton didn't make it to the end of their trip to Mexico, breaking up in an explosive fight after Carlton revealed to her that he was bisexual.
But with time, the former engaged couple could end up as friends, with Carlton telling People, "At this point, whatever happens, happens. It would be great. But it takes time I think. I think we both have to still process the way we feel. We still have different views on the way things panned out and what was done wrong."
Diamond added, "We have a lot of growing, both of us, to do and I am willing to grow. I love growing but I feel like we can at least come now to a medium and be able to sit and now talk because this is a very touchy subject. And both of us still get emotional about it. Even though it happened over a year ago, it still feels like it was yesterday."
Article continues below
Love Is Blind is currently available to stream on Netflix.
Watch E! News weekday mornings at 7 a.m.!
Source: Read Full Article