Celebrities Working From Home Is the Entertainment You Need Right Now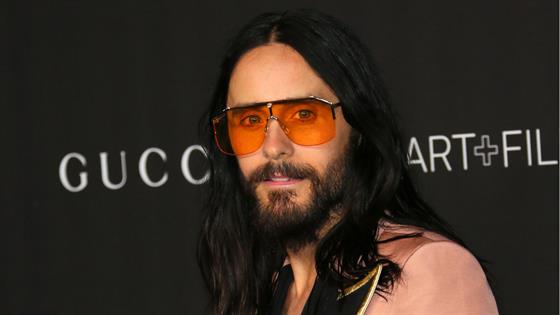 We're all in this together.
Amid the ongoing coronavirus pandemic, much of the world has had to adjust to life indoors as to avoid further spreading the illness. As a result, people are tackling the everyday responsibilities of their jobs in brand new ways—and celebrities are certainly not exempt.
From broadcasters like Savannah Guthrieand Al Roker to reality star NeNe Leakes, famous names from every corner of the industry are adjusting to getting work done from the confines of their houses. As many know, it's certainly not easy and they're not only working through the kinks, but documenting them on social media for all to see.
While the Today co-hosts have configured makeshift TV studios in their kitchen and basement, Andy Cohenis juggling a radio show with a potential new co-host—his 1-year-old son, Benjamin.
Meanwhile, over at Leakes' house, she's tackling work with a new officemate: husband Gregg Leakes.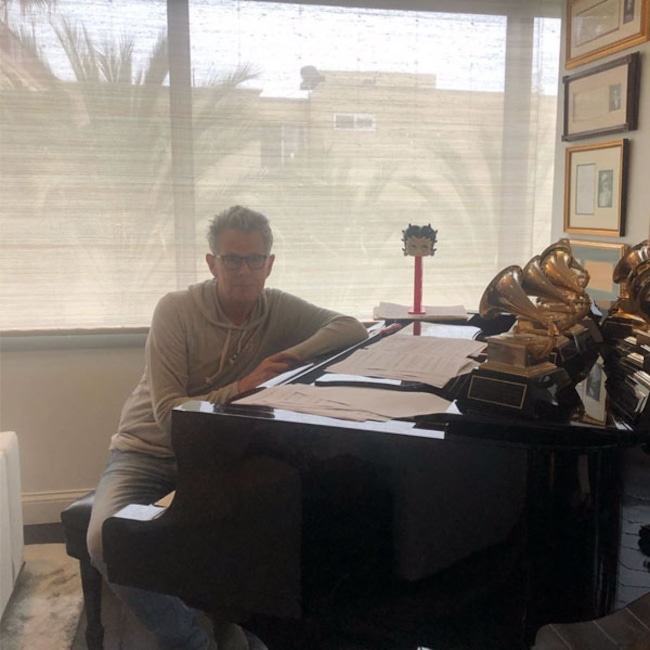 Instagram
David Foster
"Was so fun today to go live with my wife-I'm the worlds worst piano accompanist for other people's songs but Kat is so amazing that she pulls me thru-we are going to try to do it every day-for our own entertainment and hopefully for all of you too-any suggestions are welcome-we were def rookies today and i sucked!! But fun !!! We will try to go live at 5:30pm west coast time every day!!"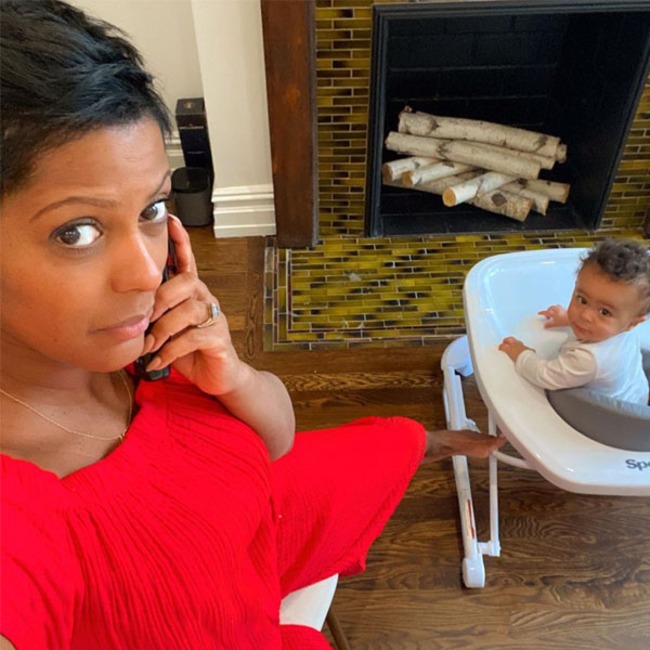 Instagram
Tamron Hall
"When the people on the other end of the team Tamron work conference call have no idea who is really the boss. #bossbaby ttamfam. Stay safe! Love y'all."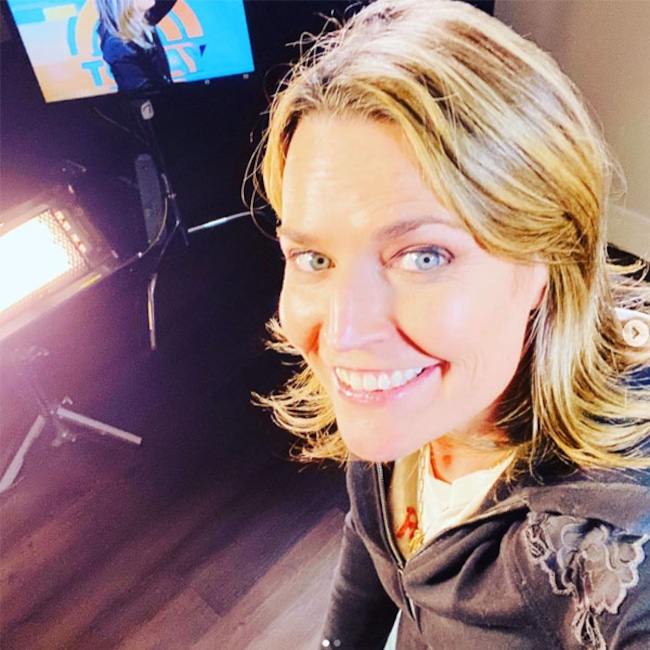 Instagram
Savannah Guthrie
"Hi everybody! Well, this will be a first. I'm going to be anchoring TODAY from my house! In an abundance of caution, and to model the super vigilance the CDC has asked of all of us, I'm staying home because I have a mild sore throat and runny nose. This was the advice of NBC's superb medical team and my bosses. I feel good and am sure I will be back in no time – but during these days, it's on all of us to be extra cautious and caring of those around us. #loveyourneighbor So see you tomorrow on TODAY – from my basement!"
Article continues below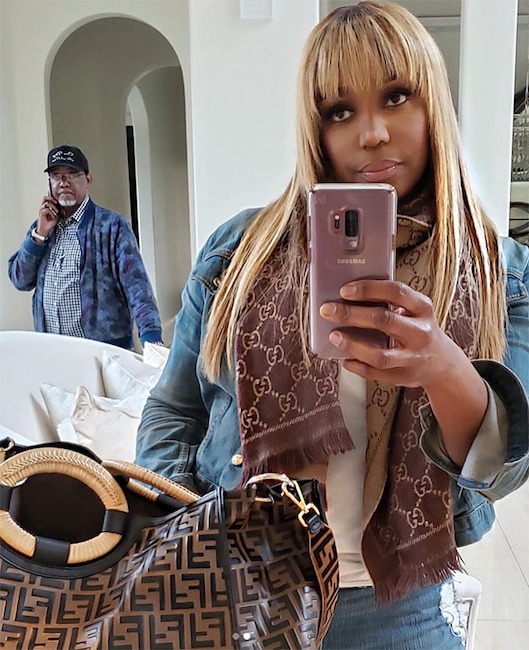 Instagram
NeNe Leakes
"SWIPE: Both Gregg and i working from home today is a mess. He keeps asking me stuff and I'm like chileee when we gone be able to go back outside."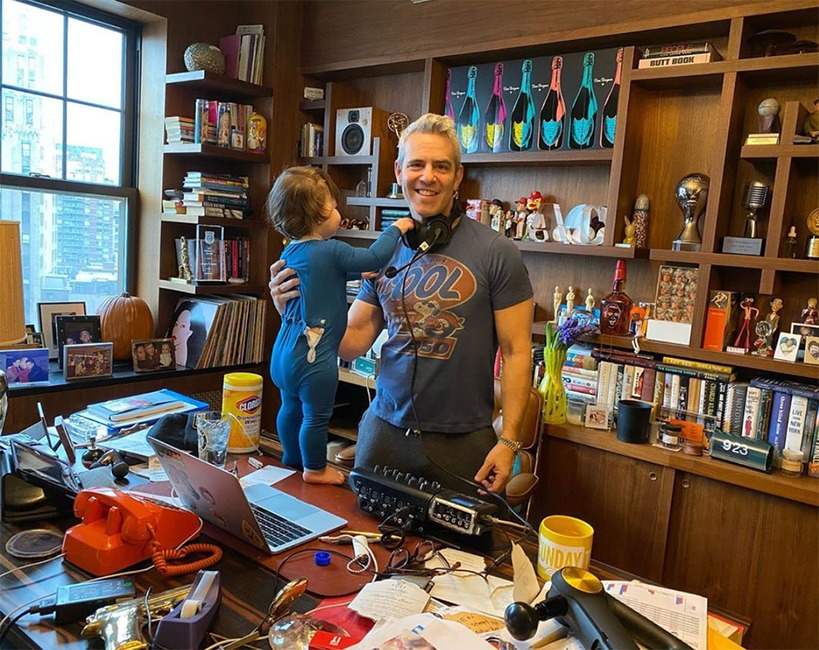 Instagram
Andy Cohen
"Might have a new co-host this morning! I'm live with John & Dan Rather at 10 on @radioandysxm…"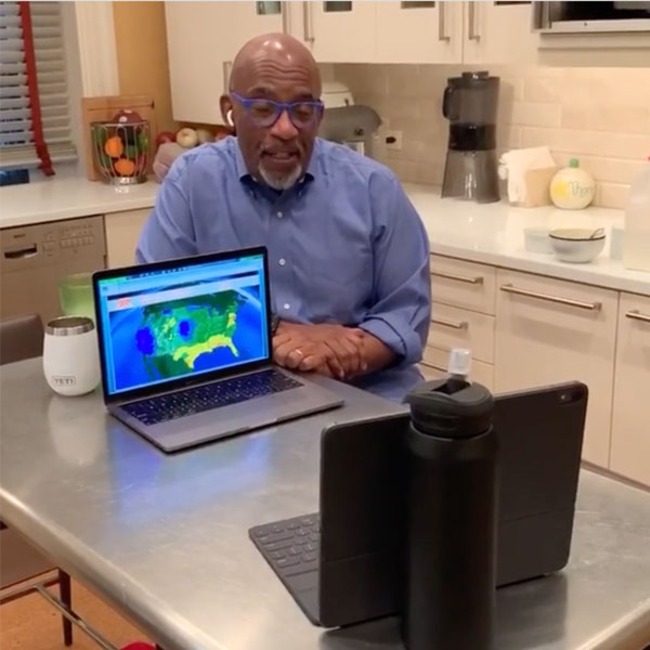 Instagram
Al Roker
"This is my #studiokitchen so I stay away from folks being cautious after brief contact with a @todayshow staffer. No @nbcnews staff are with me #staystrong #stayathomechallenge #withyoutoday."
Article continues below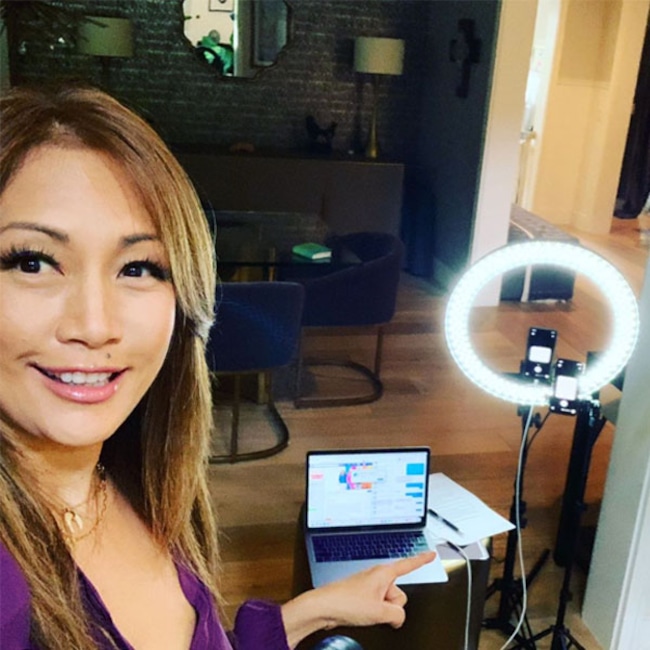 Instagram
Carrie Ann Inaba
"My office for today and the next day and the day after… I'm live streaming to @thetalkcbs and @carrieanninaba at 11:00 am everyday to share some topics and then continue on with @carrieannconversations and my own personal stream. Trying to spread joy and keep the connections going…despite the social distancing. Tune in! #Coronavirus #pandemic #keep connected."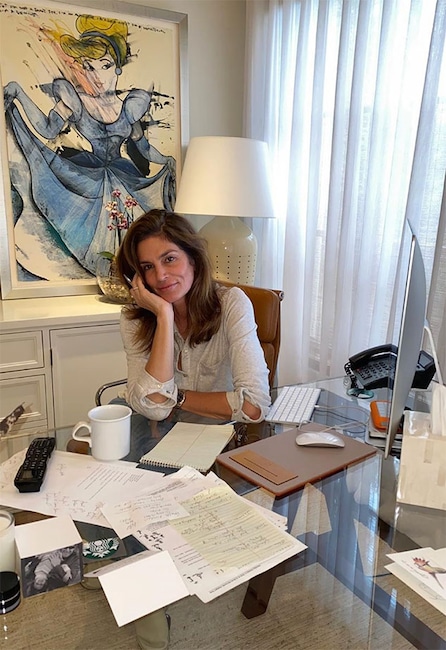 Instagram
Cindy Crawford
"Working from home on Instagram vs. working from home IRL… Hope everyone is staying healthy, and staying calm. It's important we take it seriously and work together, so that we can keep others – especially people who are at risk and vulnerable – from getting sick."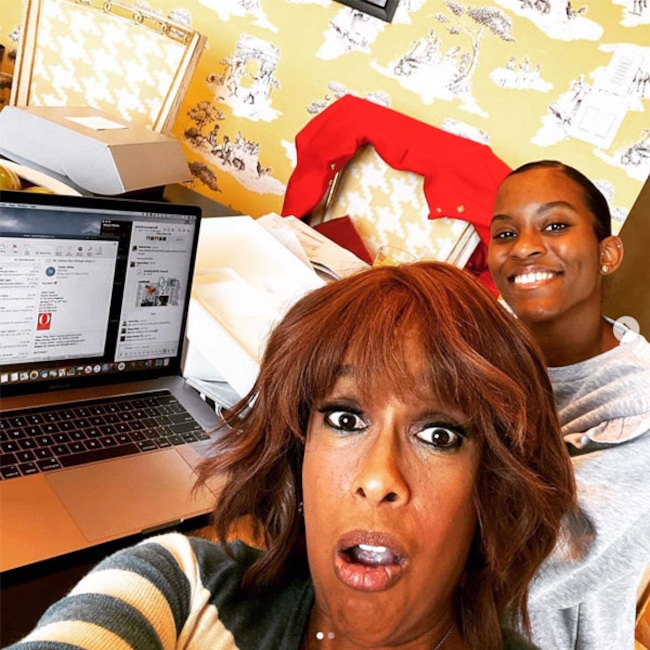 Instagram
Gayle King
"BIG BIG day at my house! @oprahmagazine asst @_shelbsta makes a house call w/my new lap top fresh out the box to set me up on SLACK so I can work from home."
Article continues below
Needless to say, while it's a very difficult time in the world with many bravely working on the front lines of this pandemic, it's comforting to know Andy Cohen, too, is working in his bathrobe.
Source: Read Full Article