Clearview AI Created Accounts For The Offices Of Four Republican Congressmen Including Trump's Nominee For Director Of National Intelligence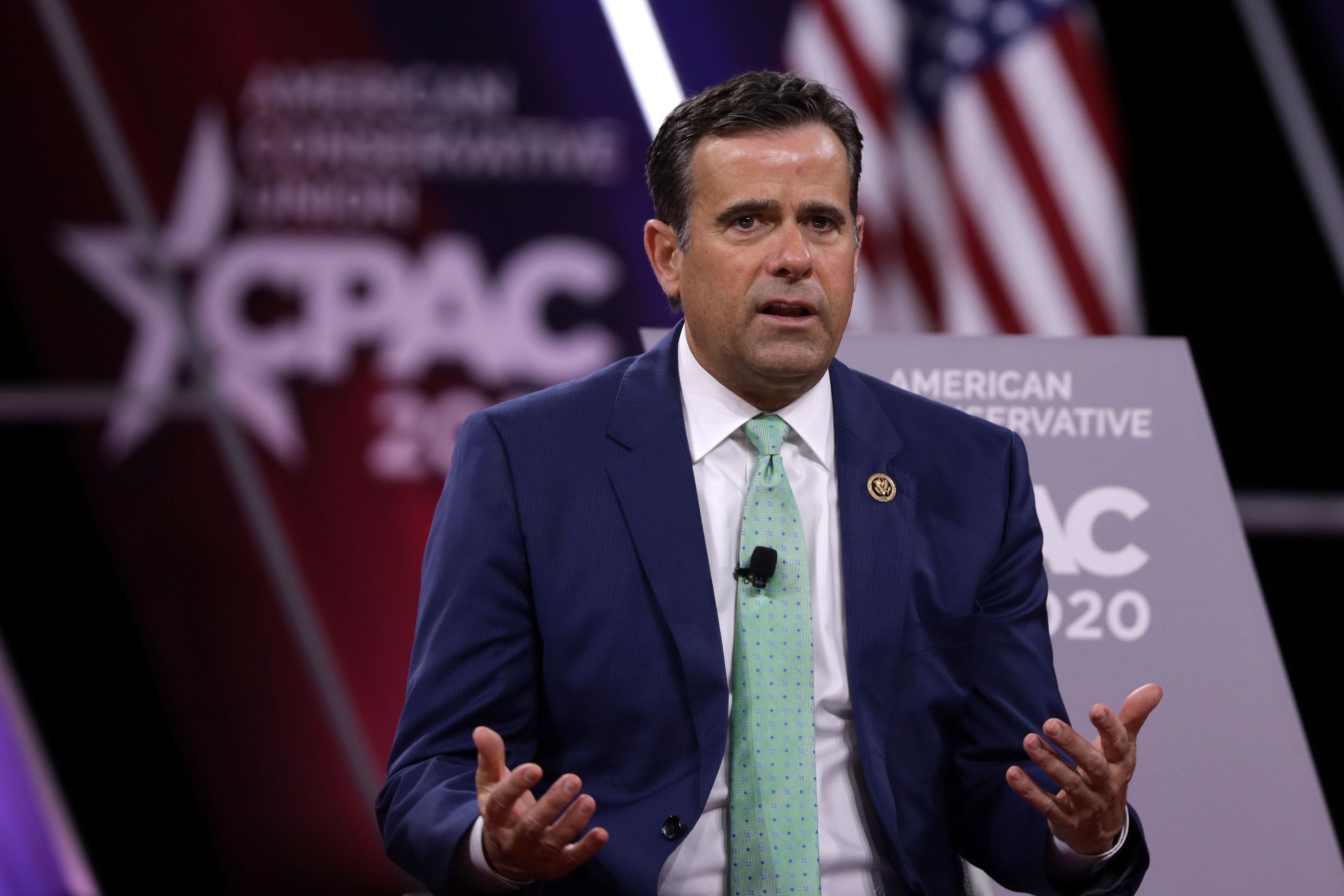 U.S. Rep. John Ratcliffe (R-TX)
Clearview AI, the secretive facial recognition company whose software has been used by more than 2,200 organizations around the world, created accounts for the offices of four congresspeople, including one who President Donald Trump is nominating for Director of National Intelligence.
Clearview data reviewed by BuzzFeed News includes an unused account for Rep. John Ratcliffe (R-TX), whose eventual nomination to DNI was announced by Trump on Friday via tweet. Trump has yet to formally nominate Ratcliffe to the Senate.
In Clearview documents viewed by BuzzFeed News the entry for "Congressman John Ratcliffe Staff" indicates that user had performed zero log-ins and zero searches, meaning that Clearview had created an account that was never used. A spokesperson for Rep. Ratcliffe told BuzzFeed News that Clearview staff met with Ratcliffe's staff.
"Clearview AI created a demo account prior to a legislative meeting, which Ratcliffe's staff did not activate," the spokesperson said. Ratcliffe currently sits on the House Judiciary Committee and the House Permanent Select Committee on Intelligence.
On Thursday, BuzzFeed News reported that more than 2,200 private and public entities including Immigration and Customs Enforcement (ICE), the FBI, and Macy's had used Clearview's facial recognition software. Rep. Ratcliffe's account was not included in that count, which only noted organizations that had at least one account with at least one search.
Clearview did not immediately respond for comment.
The data reviewed by BuzzFeed News listed about 2,900 entities who were granted access to use Clearview AI's tool, which was built on a database of what the company claims is more than 3 billion photos scraped from Facebook, Instagram, Twitter, and millions of public websites. BuzzFeed's reporting on the data showed that the company's software has been used at numerous federal agencies, and that the young startup appears to have developed vital connections to many levels of government.
Some of those connections were to elected officials. Clearview's data lists offices and teams of Congresspeople Mark Walker (R-AL), Mike Rogers (R-IN), and Lee Zeldin (R-NY) as having accounts, though Rep. Walker's office is the only one listed as running searches with the facial recognition technology. One user registered to the office made more than 10 searches with the last search is listed as being conducted in January of this year.
"Congressman Walker nor our office has met with Clearview," Walker's office said in a statement to BuzzFeed News. "A staffer examined a free-trial demo account created by the organization to better understand the system. As the Ranking Member of the Intelligence and Counterterrorism Subcommittee, it is imperative that Congressman Walker is aware of emerging technologies as he seeks to keep Americans safe while protecting privacy and civil rights."
The four congresspeople whose offices are listed as receiving Clearview access are Republican. NoDemocrats or Independents appeared on the documents reviewed by BuzzFeed News. Clearview AI was founded by Hoan Ton-That, a former iPhone app developer, and Richard Schwartz, a former advisor to New York City Mayor Rudy Giuliani.
The data reviewed by BuzzFeed News showed that hundreds of federal agencies and local and state law enforcement organizations were using Clearview AI. Among the federal entities listed as paying to use the software are ICE, the US Attorney's Office in the Southern District of New York, and the United States Postal Service.
Caroline Haskins is a technology reporter for BuzzFeed News and is based in New York.

Contact Caroline Haskins at [email protected].

Got a confidential tip? Submit it here.

Ryan Mac is a senior tech reporter for BuzzFeed News and is based in San Francisco.

Contact Ryan Mac at [email protected].

BuzzFeed Tech News Working Group Lead

Contact Logan McDonald at [email protected].
Source: Read Full Article