Framing Britney Spears Director Has Some Thoughts About Britneys Court Testimony
"Framing Britney Spears" director Samantha Stark was in the court room for Britney Spears' conservatorship hearing on June 23. Spears spoke in open court — calling in by telephone — to tell the judge overseeing her case what she has been going through over the past several years. Spears made some heartbreaking claims, sharing that she hasn't been able to live her life for 13 years. The pop star claimed that she has been put on drugs — specifically lithium — monitored just about every minute of the day, and forbidden to have a baby, according to the transcript provided by CNN.
Spears spoke very directly, and told Los Angeles Superior Court Judge Brenda Penny that she would like her conservatorship to end. "Basically, this conservatorship is doing me way more harm than good. I deserve to have a life. I've worked my whole life. I deserve to have a two to three year break and just you know, do what I want to do," Spears said toward the end of her remarks, according to CNN. 
After Spears' virtual court appearance, Stark has given her take on what's going on with Spears. Keep reading to find out what she had to say.
Samantha Stark said that Britney Spears' court remarks were a 'revelation'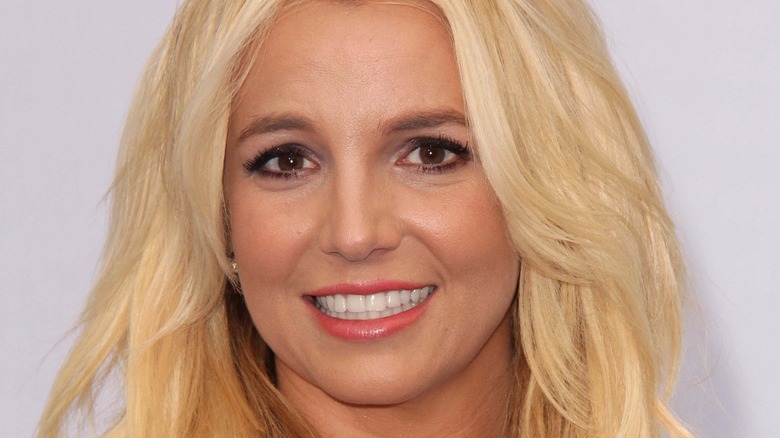 Samantha Stark sat in the front row of the courtroom on June 23. Stark called Britney Spears' remarks in court "dramatic," according to Entertainment Tonight. Stark said that a lot of the stuff that Spears brought up in court was discussed in the "Framing Britney Spears" documentary. "It backs up a lot of what she's saying," Stark said. "We believe her…We have records to show that she's telling the truth," Stark told the outlet. 
"I think that with this whole conservatorship case, the silence has made it so it seems like Britney is consenting to this. When finally she was able to speak, given the opportunity –she said 'thank you for this opportunity' — she should have known that she had this opportunity this whole time. And she says everything that we found in the documents, but that people have been thinking," Stark told Entertainment Tonight. When asked if she expected to hear all of the shocking things that Spears said, Stark said that she did. "Today, I got the proof that [everything we've thought is] happening," she said. 
Stark also told Entertainment Tonight that she doesn't think that Spears is in control of her own social media. And, if she had to sum the day up in one word? It would be "Revelation." "I feel like everything was opened up," Stark said.
Source: Read Full Article