Get ready to blast your favorite tunes with these stellar audio deals
You've probably spent the first couple months of 2020 getting your finances in order and your goals aligned. But honestly, there are some other things in your life that could use some clarity as well – like your music, for example. If you're still tethered to those junk headphones you picked up at the airport or are streaming your Spotify playlists through busted speakers, it's time to upgrade your listening experience. You deserve to blast your favorite tunes in clear, pristine audio in 2020.
Check out some of these stellar deals on over-ear headphones, earbuds, and Bluetooth speakers – all on sale for up to 70% off.
Over-Ear Headphones
RIOT HiFi Over-Ear Headphones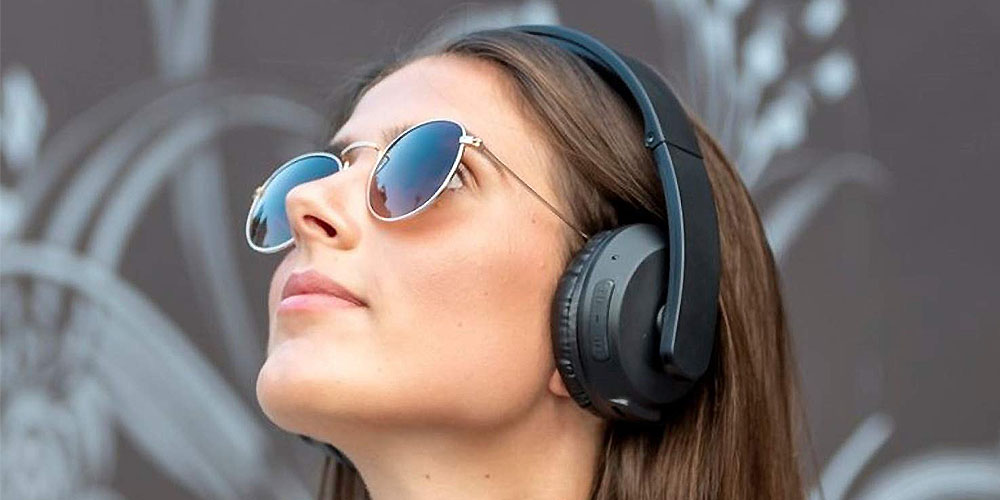 Whether you prefer wired or wireless listening, the RIOT HiFi headphones are right up your alley, with the ability to do both. They deliver strong, accurate bass and distortion-free audio, feature a collapsible frame for compact storage, and will last up to 12 hours at a time with wireless Bluetooth pairing.
MSRP: $149.99
Sale Price: $59.99 (60% off)
Shure SRH840 Professional Monitoring Headphones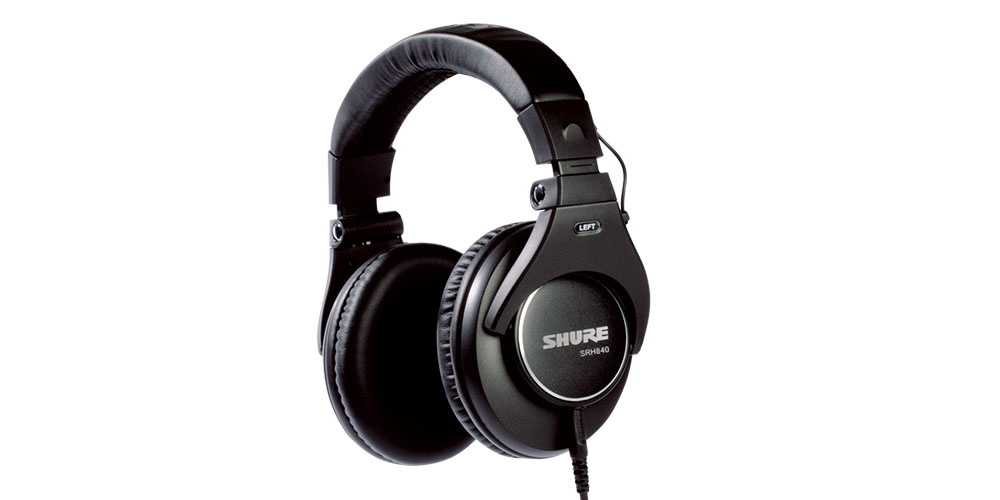 Optimized for studio recording and critical listening, the Shure SRH840s are ideal for professional audio engineers, musicians, and true audiophiles. They feature a precisely accurate frequency response, combined with total comfort and durability for the ultimate listening experience in the studio and out.
MSRP: $250
Sale Price: $199 (20% off)
TREBLAB Z2 Bluetooth 5.0 Noise-Cancelling Headphones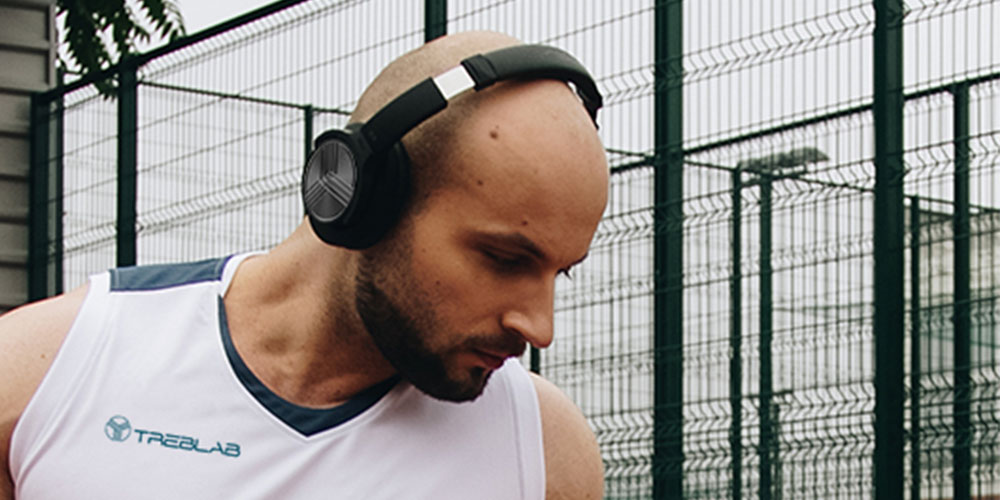 Featuring advanced Sound2.0™ technology with aptX and T-Quiet active noise-cancellation, the TREBLAB Z2s completely immerse you in sound, turning every listening session into a concert-like experience. Plus, they feature an ergonomic fit for all-day wear and a whopping 35 hours of battery life on a single charge.
MSRP: $259
Sale Price: $78.99 (69% off)
Cowin E7 Pro Noise Cancelling Over-Ear Wireless Headphones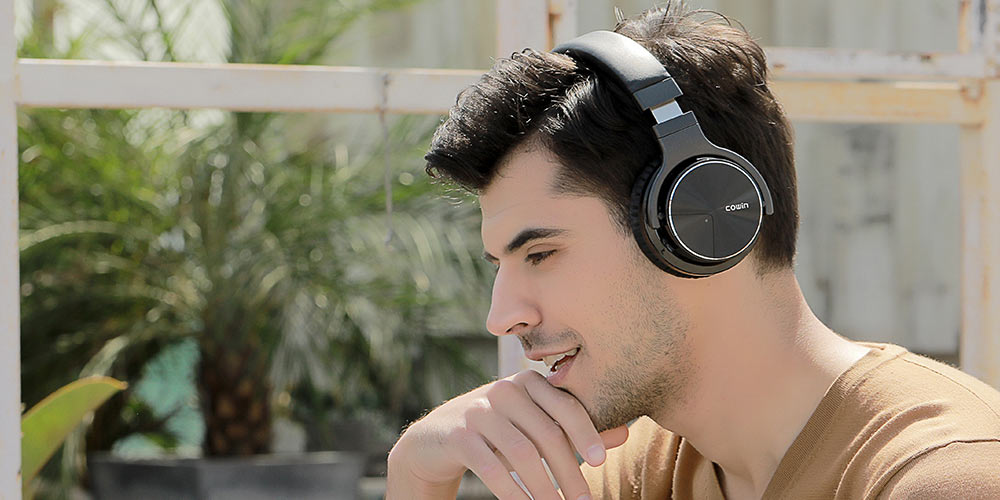 Totally tune out the noisy world around you with the Cowin E7 Pros, which are armed with Adaptive Noise Cancelling tech (ANC) and complete audio clarity with real-time calibration. They'll last you up to 30 hours at a time, and their professional protein earpads and swiveling earcups will ensure they remain comfortable for every minute you're listening.
MSRP: $89.99
Sale Price: $78.99 (12% off)
Earbuds
TREBLAB XR700 PRO Wireless Sports Earphones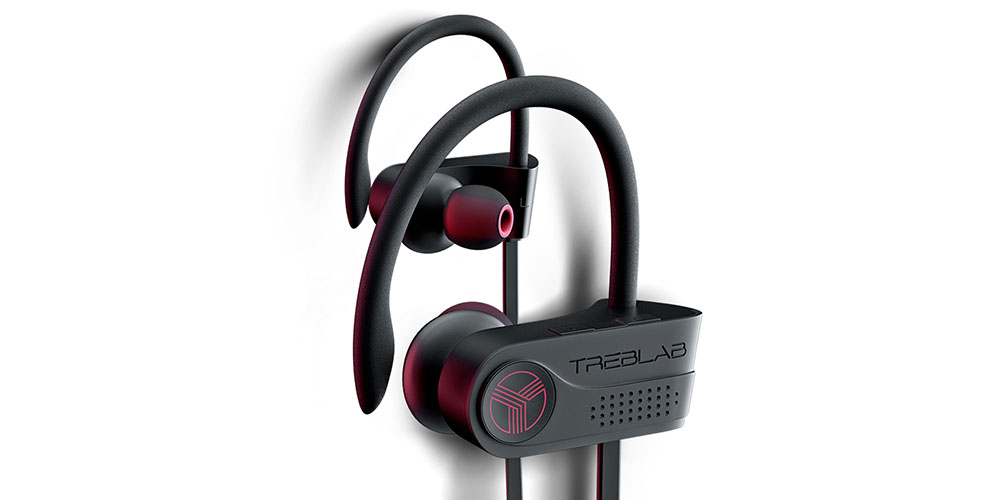 Designed to give you an immersive listening experience during sports and exercise, these Bluetooth 5.0 earbuds provide True-HD sound, bass boost, and passive noise cancellation while resisting sweat and water. They'll remain snug in and on your ears, thanks to the variety of eartip sizes and will last you up to nine hours on a single charge.
MSRP: $39.97
Sale Price: $29.99 (24% off)
Emmesphere Gold Sound Necklace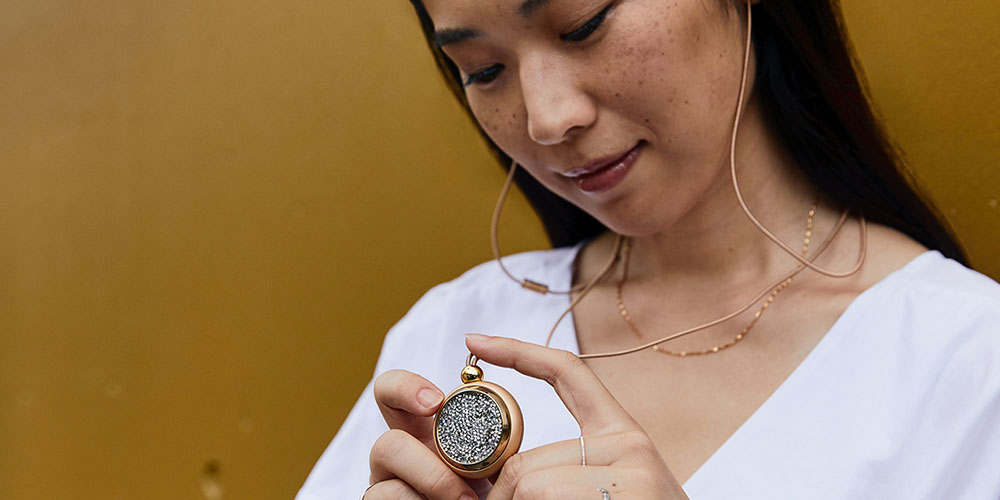 Combining the sonic clarity and balanced sound of Bluetooth 4.0 earbuds with a seek statement necklace, the Emmesphere lets you stay stylish as you stream your favorite tunes. Plus, as a bonus, it's practically impossible to lose.
MSRP: $129
Sale Price: $96.75 (25% off)
Brio SkyBorn S4 True Wireless Earbuds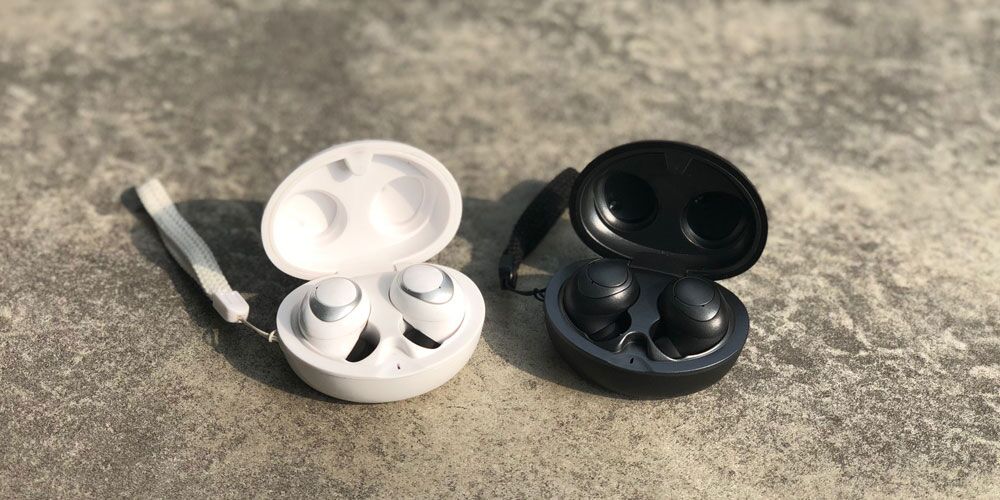 Don't worry about the Brio SkyBorn S4 Earbuds falling out of your ears, as they feature a twist and lock design to keep them snug. Walk, run, jump, and play as they deliver rich, powerful, balanced sound powered by Bluetooth 5.0 for eight hours on a single charge, or up to 50 with the included charging case.
MSRP: $149.95
Sale Price: $64.99 (56% off)
NuForce BE Sport 3 Wireless Bluetooth In-Ear Headphones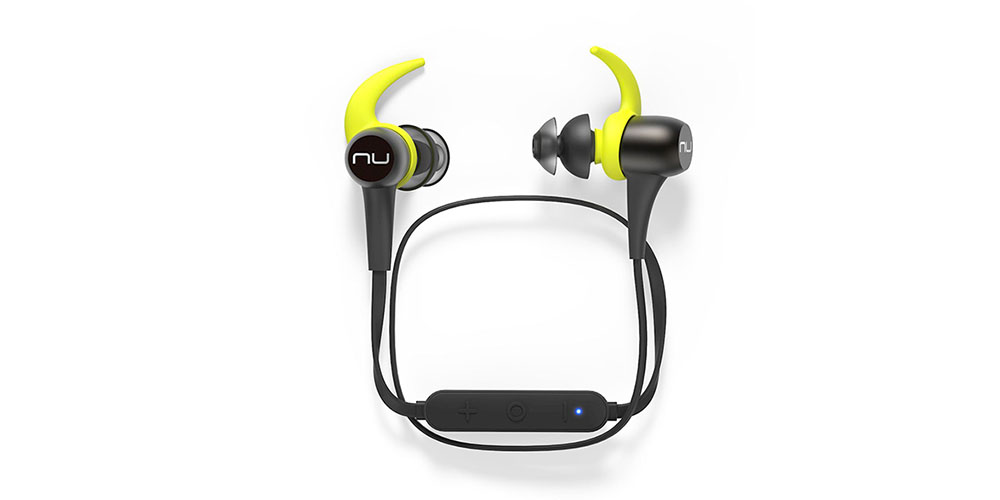 Reach your peak performance with the BE Sport3 Headphones, which feature superior sound quality, a secure, yet comfortable fit, 10 hours of non-stop listening, and rain, sweat, and dust-resistance.
MSRP: $69
Sale Price: $36.99 (46% off)
GSK True Wireless Headphones with Charging Case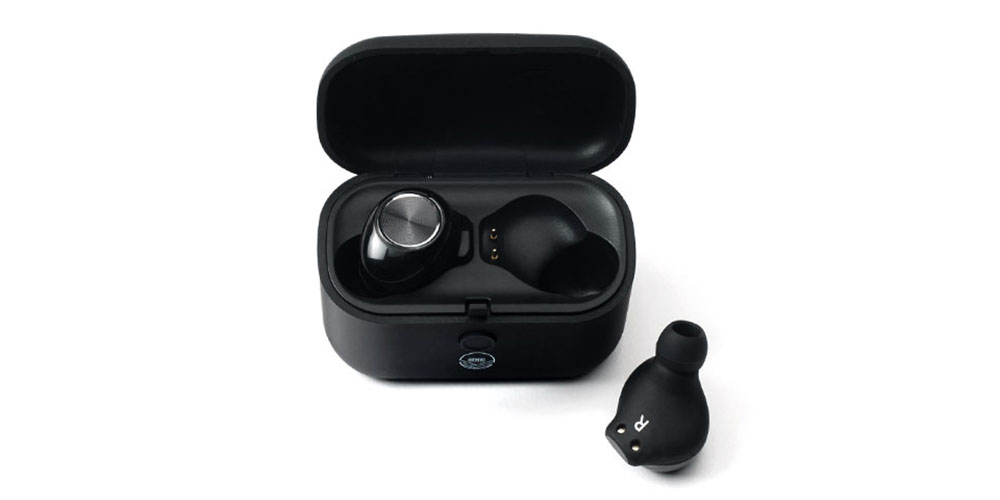 With active noise cancellation, a compact and comfortable design, and cutting-edge Bluetooth technology, these GSK earbuds are high-tech and low-fuss. Each earphone features its own speaker, Bluetooth 5.0 chip, battery, and mic, so they'll work on their own or paired for up to six hours at a time. Plus, they come at a crazy low price.
MSRP: $119.99
Sale Price: $34.99 (70% off)
Airplus Sport Wireless Bluetooth Earphones with Charging Case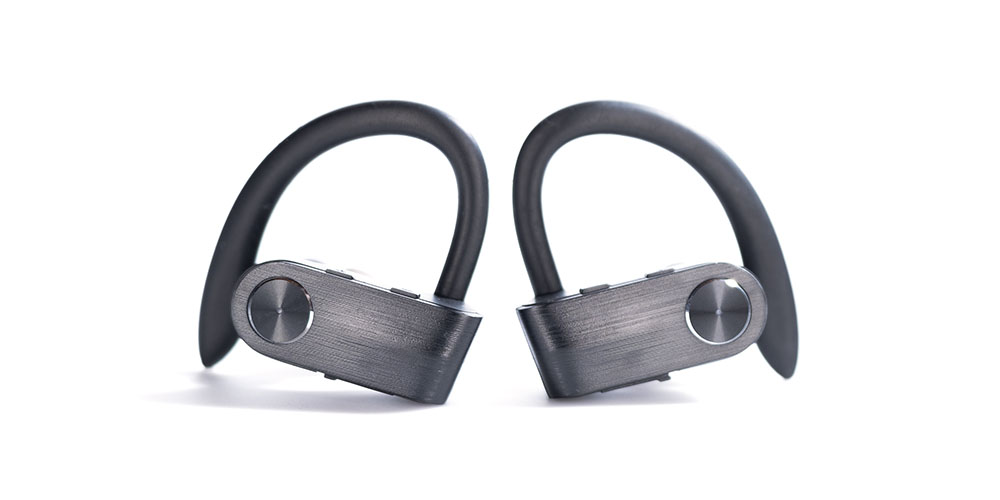 Get clear, pristine audio for up to four hours at a time with these sleek, modern earphones. Wear them as you work out, during your commute, or practically anywhere else and enjoy ambient noise reduction, water-resistance, and an ergonomic fit.
MSRP: $69.99
Sale Price: $59.99 (14% off)
xFyro ARIA True Wireless Bluetooth Earbuds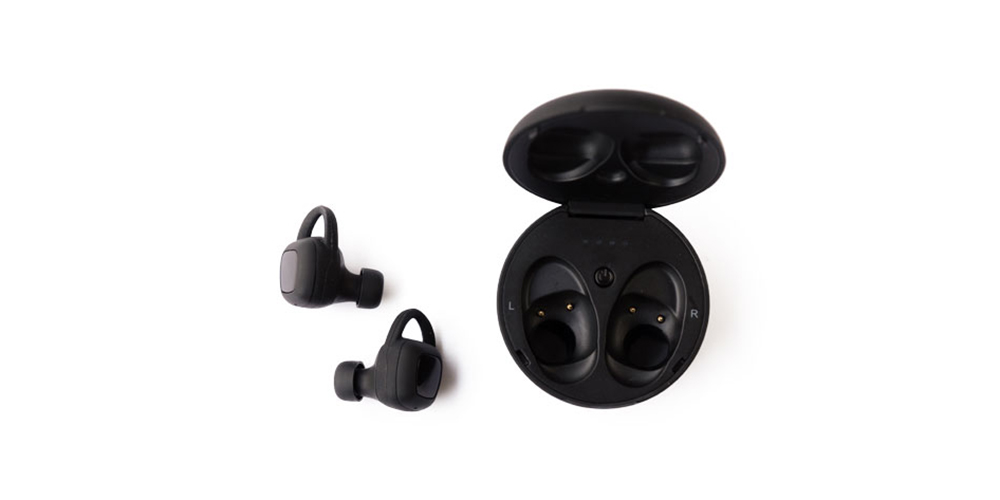 Designed by award-winning audio engineers, these wireless earbuds feature incredibly rich bass, lag-free Bluetooth 5.0 tech, and a whopping 32 hours of playback time (with the included charging case). You can even utilize the noise-cancellation tech when you need to tune out the world around you.
MSRP: $250
Sale Price: $94.99 (62% off)
TREBLAB N8 Sport Bluetooth Earbuds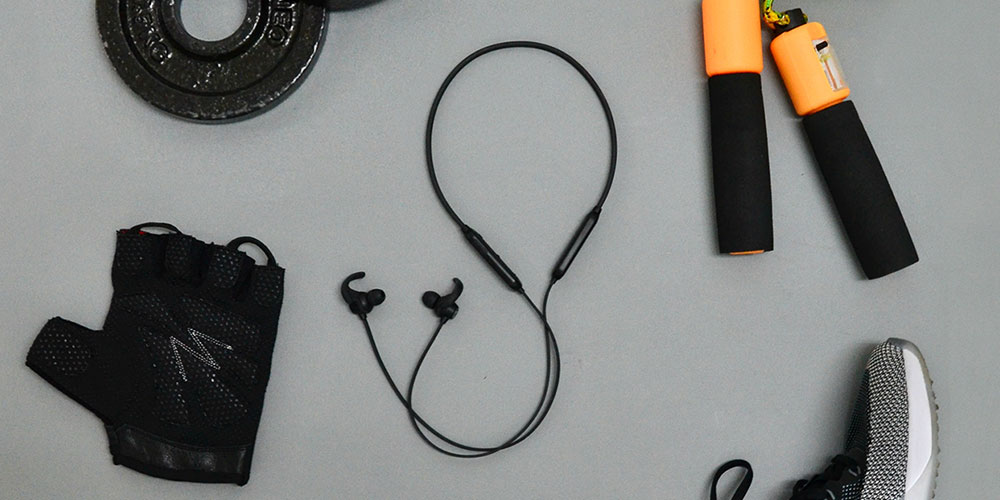 Weighing in at less than an ounce, the TREBLAB N8s are so light, you'll forget you're wearing them. With Bluetooth 4.1 tech, 10mm drivers, noise cancellation, and sweat and moisture resistance, they're an excellent choice for workouts of any kind. You can even get the perfect fit for your ears with multiple ear fin sizes to choose from.
MSRP: $34.99
Sale Price: $14.97 (57% off)
Bluetooth Speakers
Kooduu: 3-in-1 Designer Lamp, Speaker & Cooler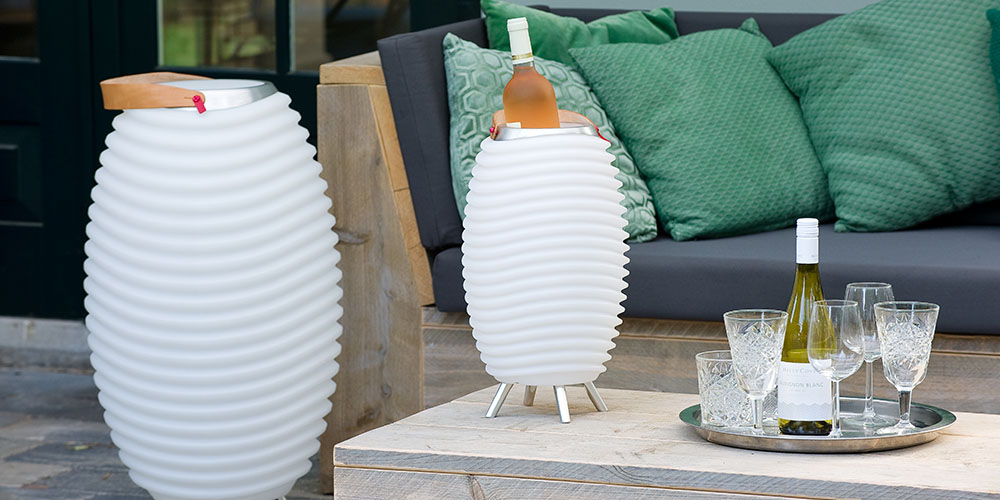 Created by Dutch company Kooduu, this designer lamp delivers eight hours of ambient light while also housing and cooling your beer, wine, or other beverages, and delivering high-quality music via the 10W Bluetooth speaker.
MSRP: $159
Sale Price With Coupon Code KOODUU10: $143.10 (10% off)
TREBLAB HD7 Bluetooth Speaker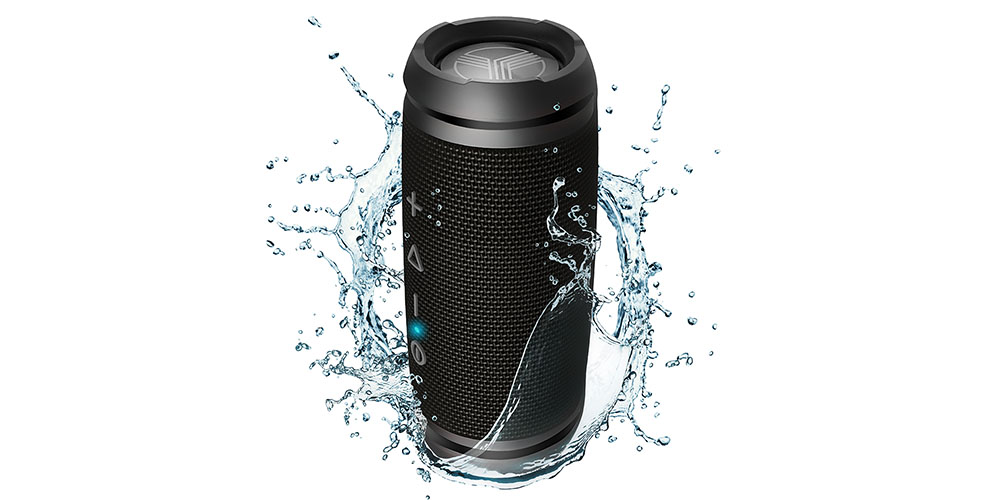 The TREBLAB HD7 features a cylindrical design combined with two subwoofers and 12 watts of power to deliver 360 degrees of immersive sound. You'll also get about 25 hours of battery life, which is more than enough for a week of late-night jam sessions.
MSRP: $59
Sale Price: $49.99 (15% off)
VIZIO SP30-E0 SmartCast™ Crave Go™ Wireless Speaker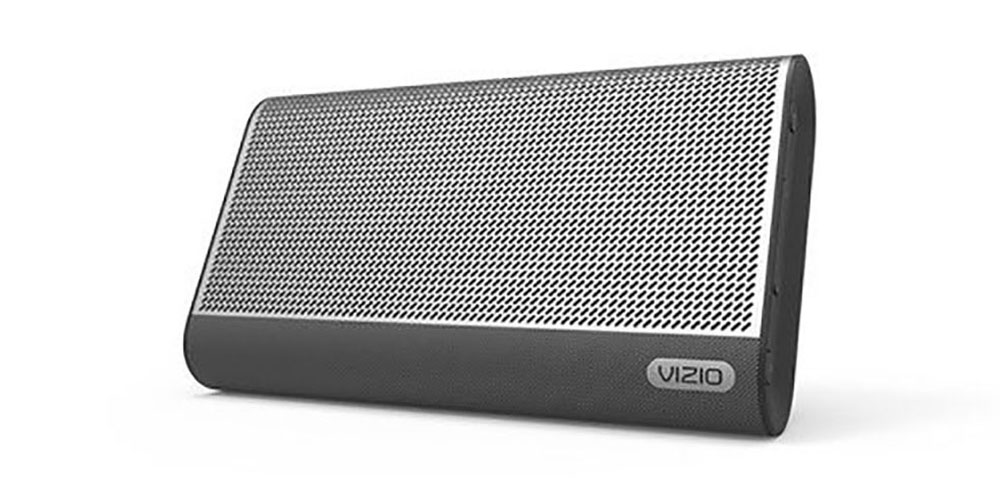 Sleek and sophisticated, with a bit of an old-school feel, this VIZIO SmartCast speaker features a built-in folding kickstand for convenience, 88dB of crystal-clear sound, powerful bumping bass as low as 75Hz, and six hours of battery life.
MSRP: $199.99
Sale Price: $64.99 (67% off)
ZeroLemon AmazingSound Portable Wireless Bluetooth Speaker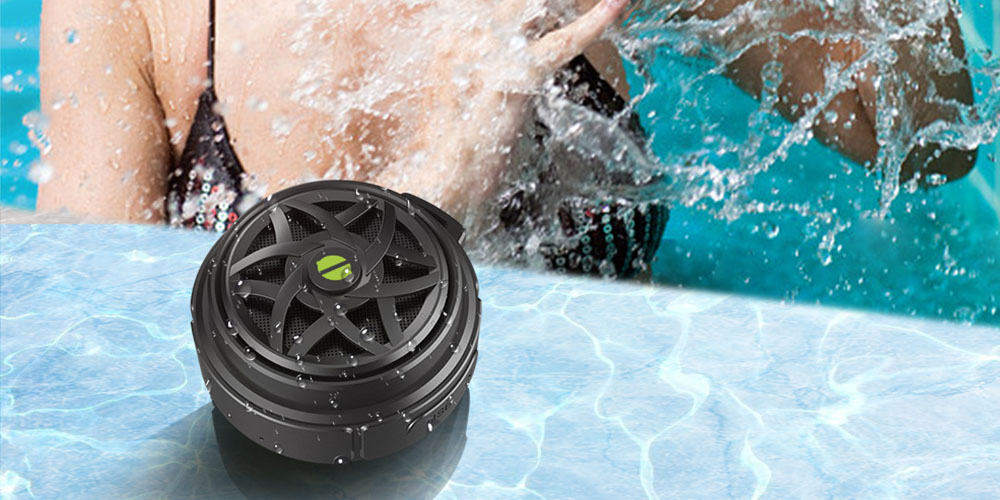 Durable and waterproof, this ZeroLemon speaker packs a lot of power in a small package. It plays lag-free, bass-heavy tunes for up to six hours at a time with 4W of power and Bluetooth 4.2 tech. Plus, you can easily tote it around with you anywhere you go.
MSRP: $24.99
Sale Price: $19.99 (20% off)
Harman Kardon Allure Voice-Activated Speaker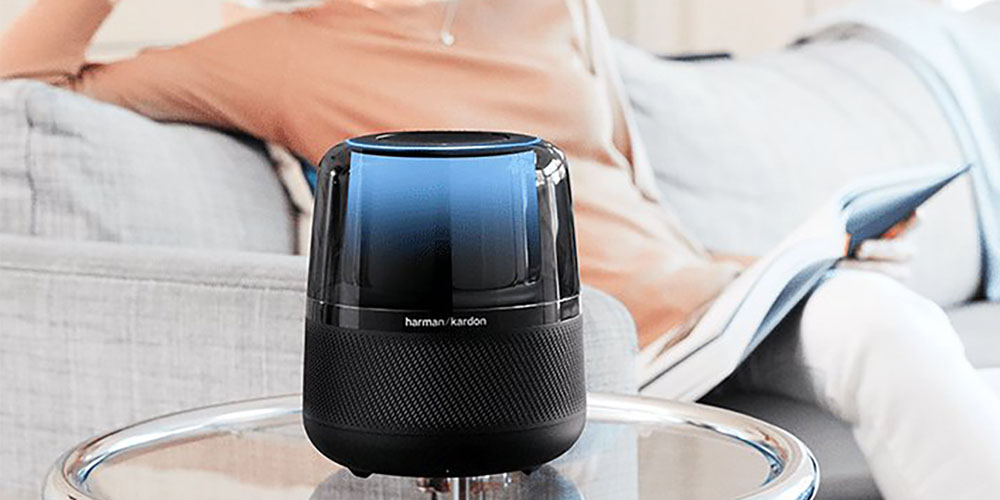 This high-quality, voice-activated speaker is the perfect addition to your kitchen, living room, bedroom, or wherever else you jam to your favorite tunes. It's powered by Amazon's Alexa and features a 360-degree speaker and built-in subwoofer for bass-thumping, room-filling sound. Just sit down, tell it what you want to hear, and enjoy.
MSRP: $249.95
Sale Price: $129.95 (48% off)
G.O.A.T. Pet Bluetooth Speaker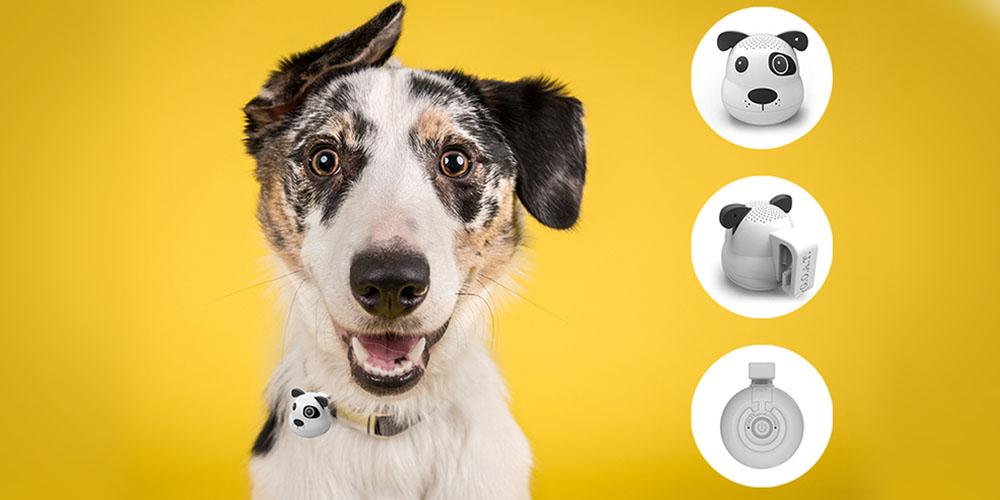 As seen on Shark Tank, the G.O.A.T. Speaker clips to your dog's collar and lets you stream music, remotely take selfies, and even give your pet a "voice." It runs for up to eight hours on a single charge and comes in four different designs.
MSRP: $29.99
Sale Price: $14.99 (50% off)
COWIN 6110 Portable Bluetooth Speaker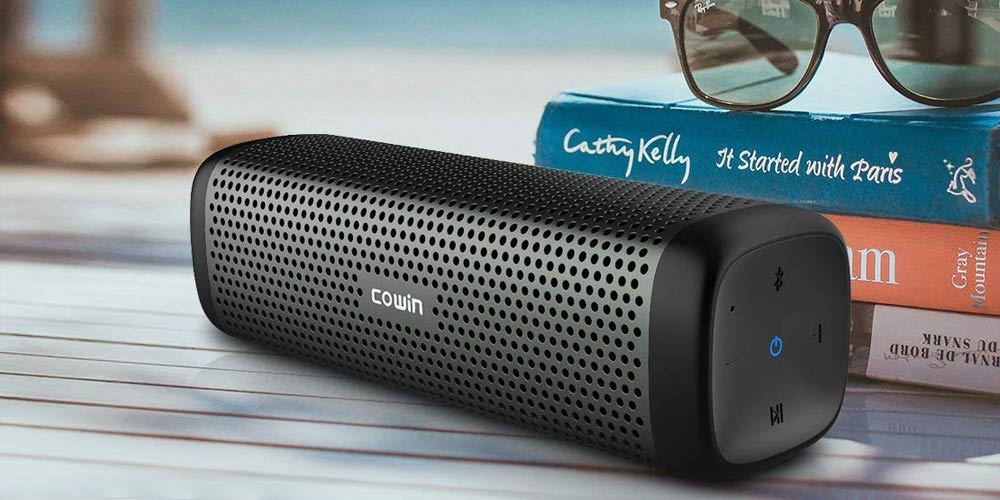 This compact speaker can fit in the palm of your hand but still delivers a powerful punch with Bluetooth 4.1, 166W of enhanced bass, 45mm drivers, and impressive 10-hour battery life. Plus, it can weather practically anything thrown its way, thanks to its ultra-durable aluminum alloy structure.
MSRP: $49.99
Sale Price: $42.99 (14% off)
Source: Read Full Article