Here's What San Francisco Looks Like During Its Shelter-In-Place Order

On Monday, California residents in six Bay Area counties were ordered to "shelter in place" as an effort to help curb the spread of the coronavirus. These new measures are some of the strictest in the nation with people ordered to stay home unless for "the most essential needs." Nonessential businesses are closed under threat of misdemeanor or the revocation of licenses. Businesses such as grocery stores, pharmacies, laundromats, banks, and gas stations are allowed to remain open, while restaurants will continue to fulfill delivery orders.
These pictures show how San Francisco is currently navigating its shelter-in-place order amid the coronavirus pandemic.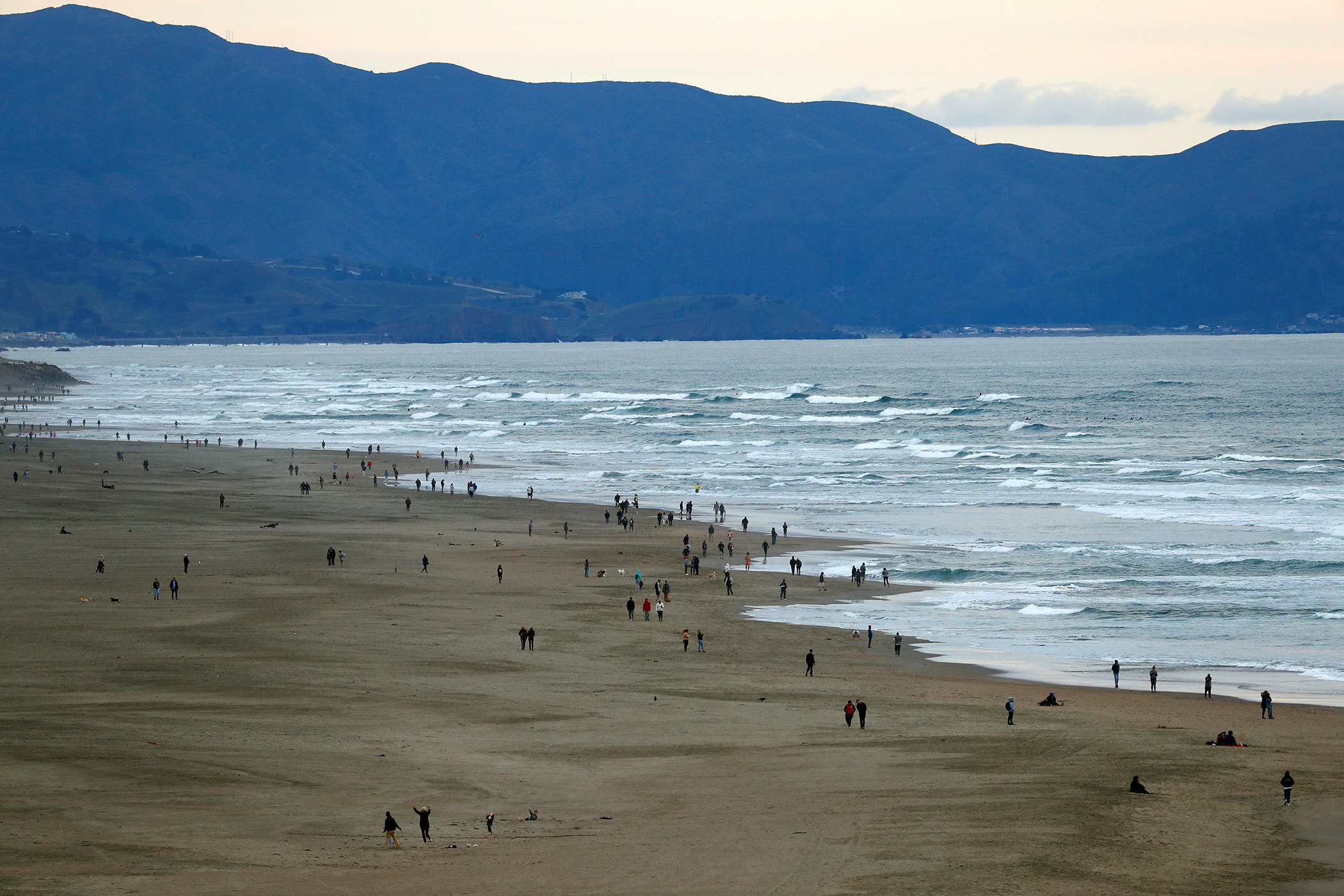 Beachgoers are seen on Ocean Beach during day one of the citywide shelter-in-place order amid, March 17.
Washington Street, usually filled with iconic cable cars, is seen mostly empty, March 17.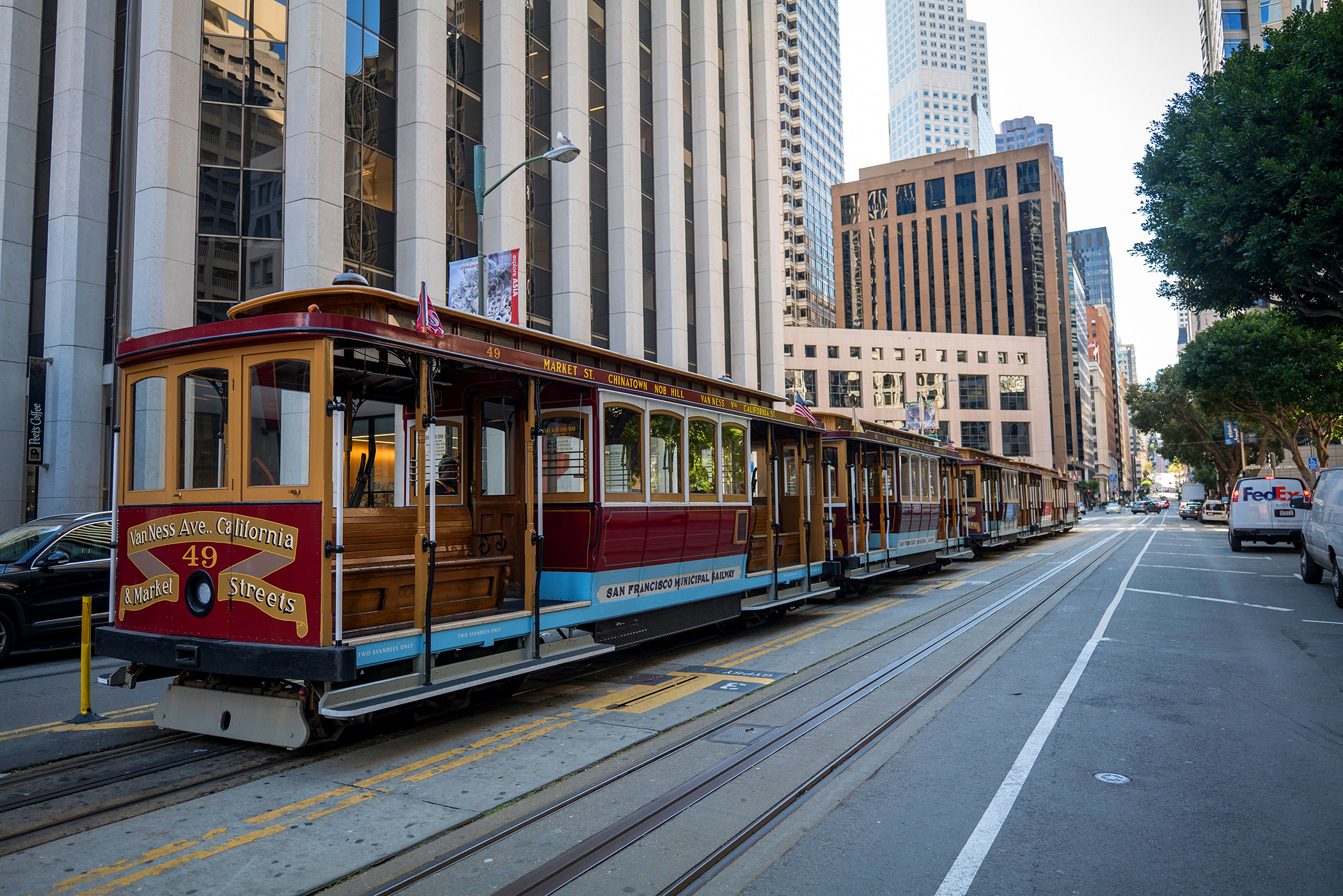 Empty cable cars stand on California Street, March 16.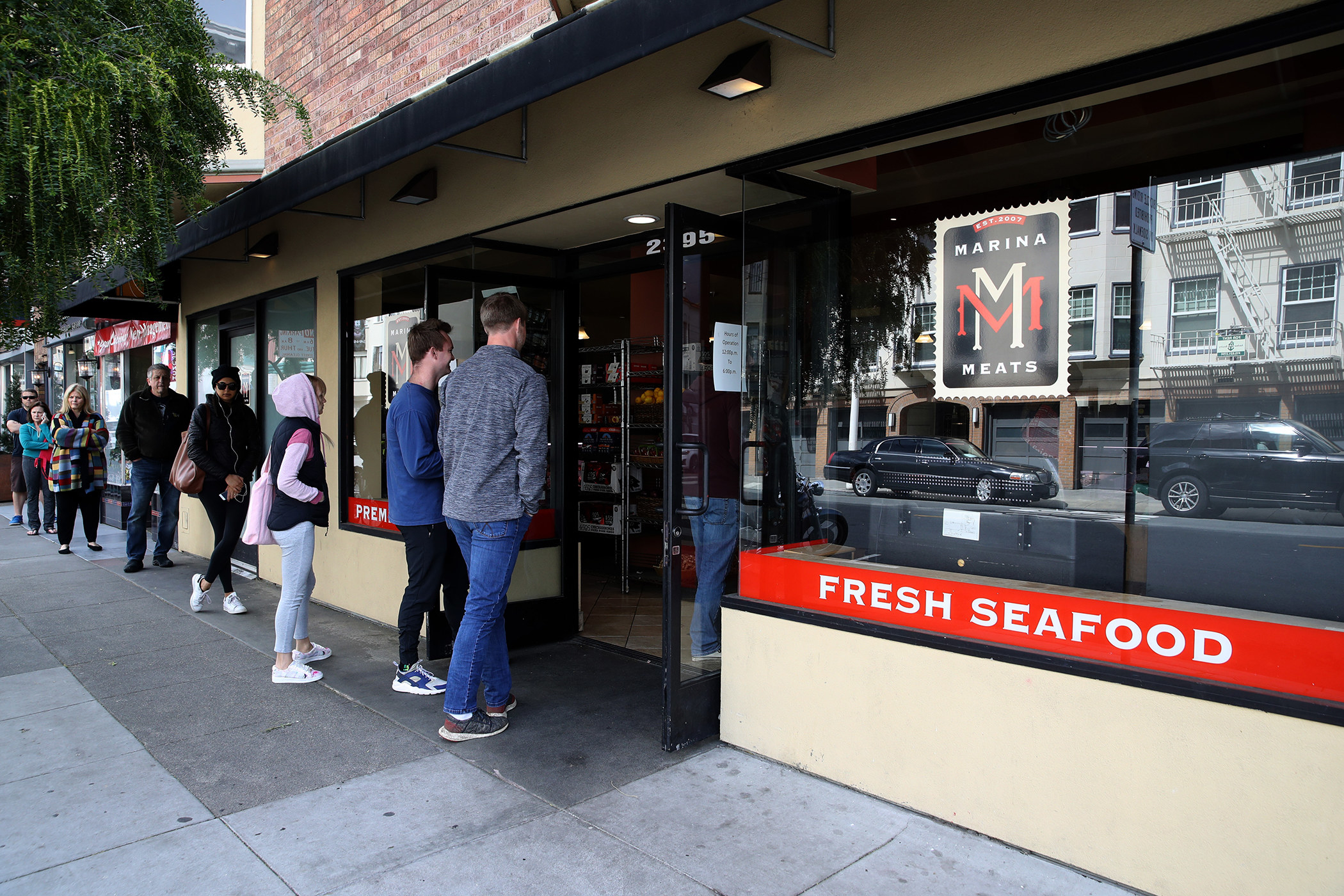 Customers line up to buy meat at Marina Meats, March 17.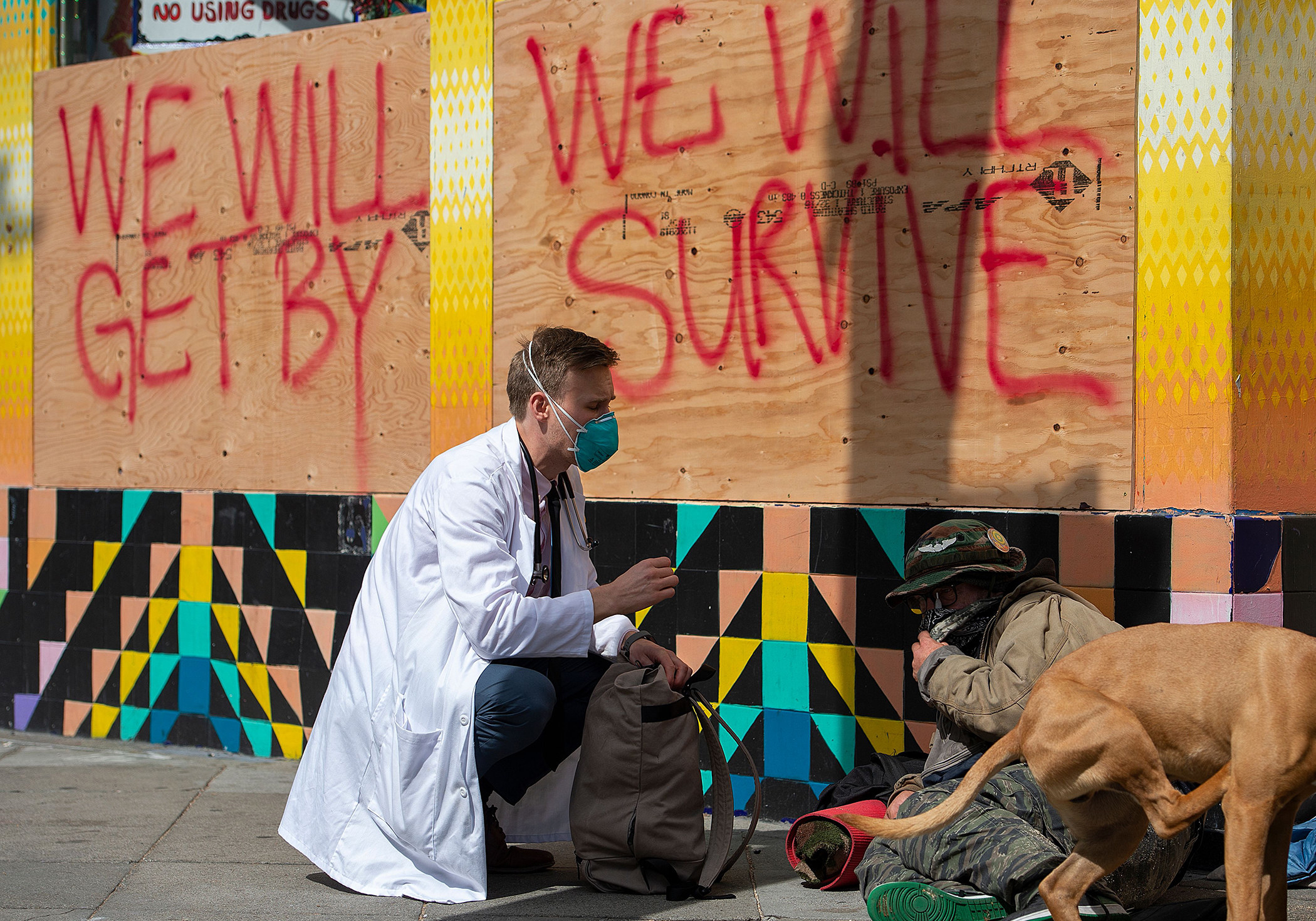 Stuart Malcolm, a doctor with the Haight Ashbury Free Clinic, speaks with homeless people about the coronavirus in the Haight Ashbury area, March 17.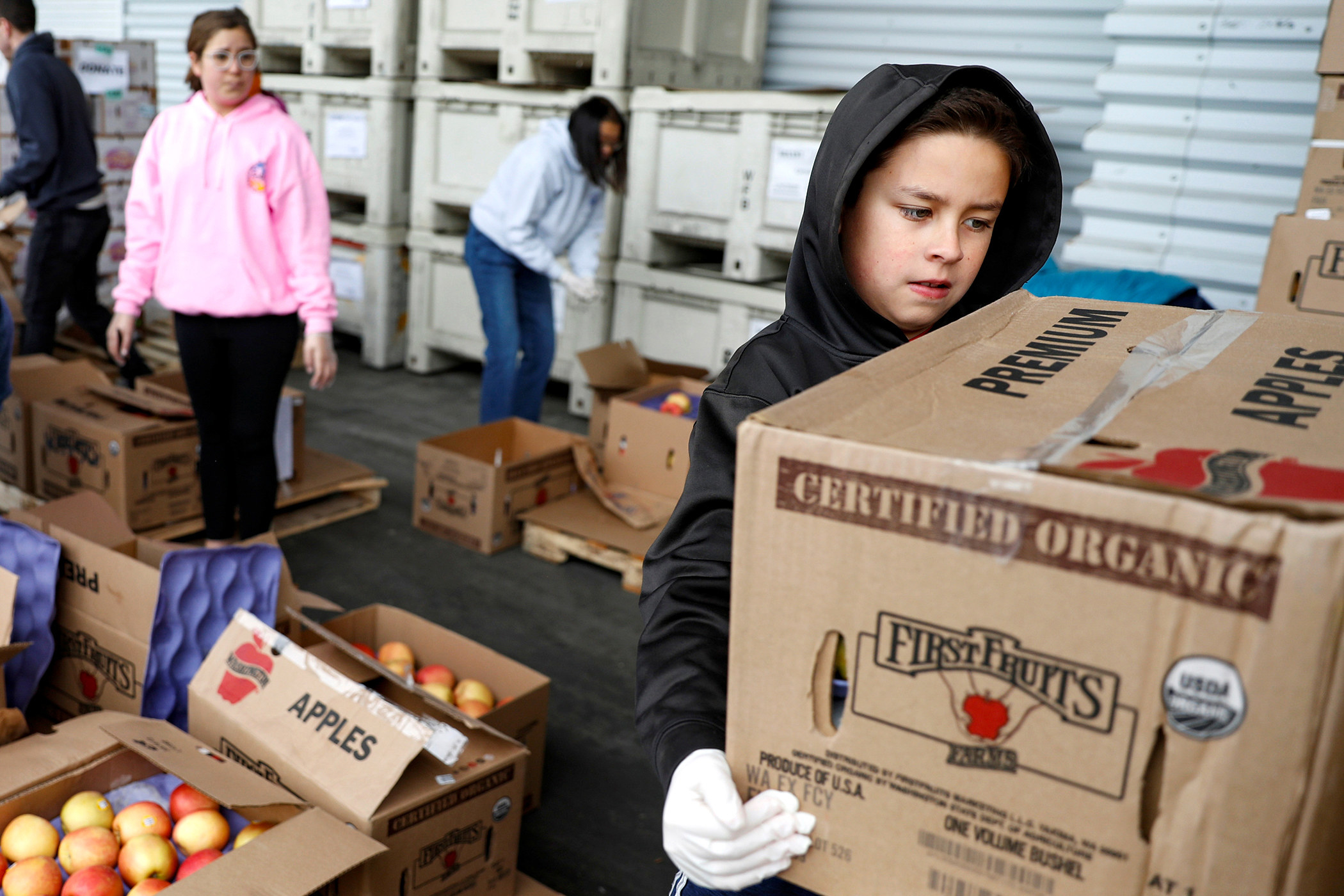 Volunteers sort apples at the San Francisco-Marin Food Bank, March 16.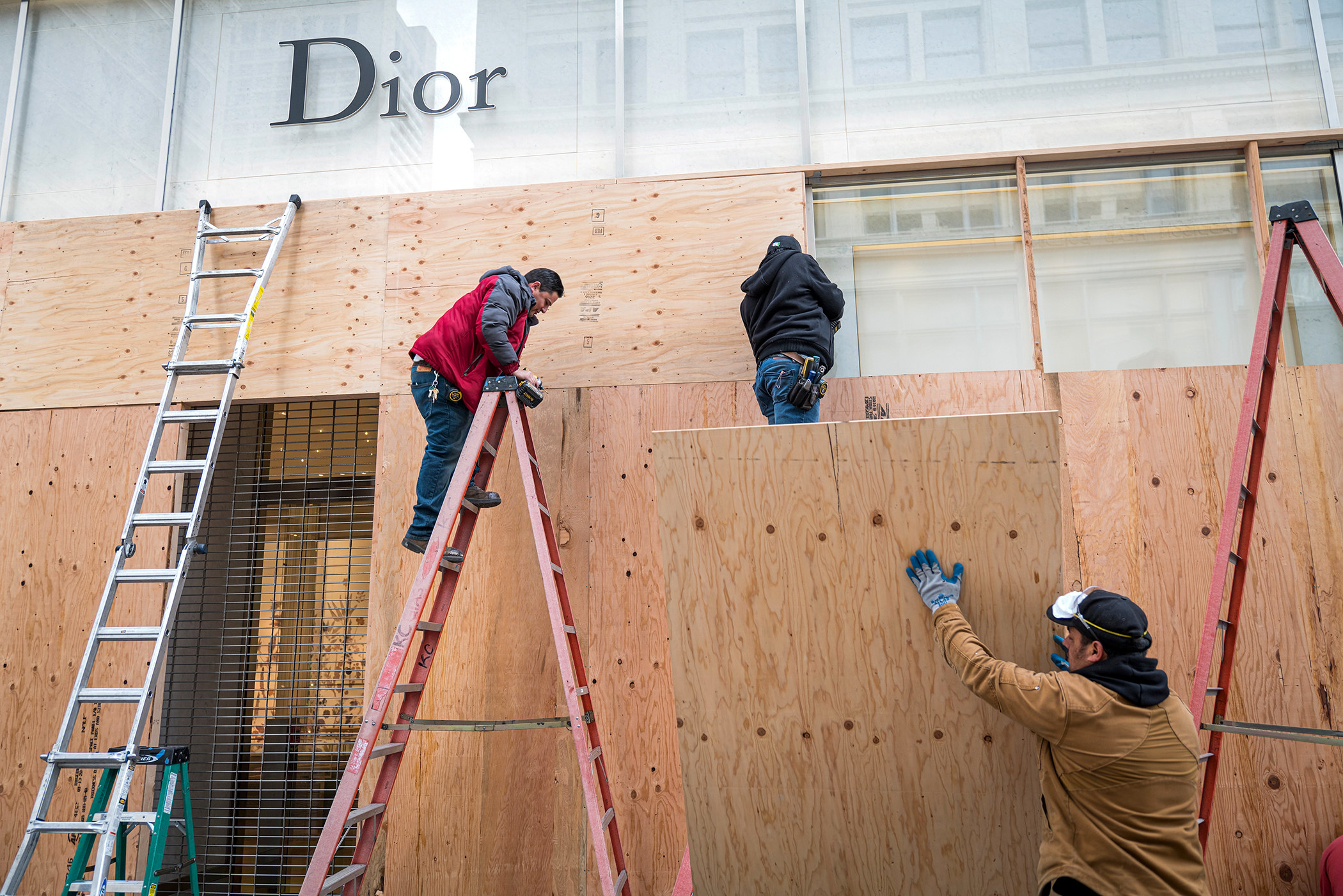 Workers install wood panels over the windows of a Christian Dior store, March 17.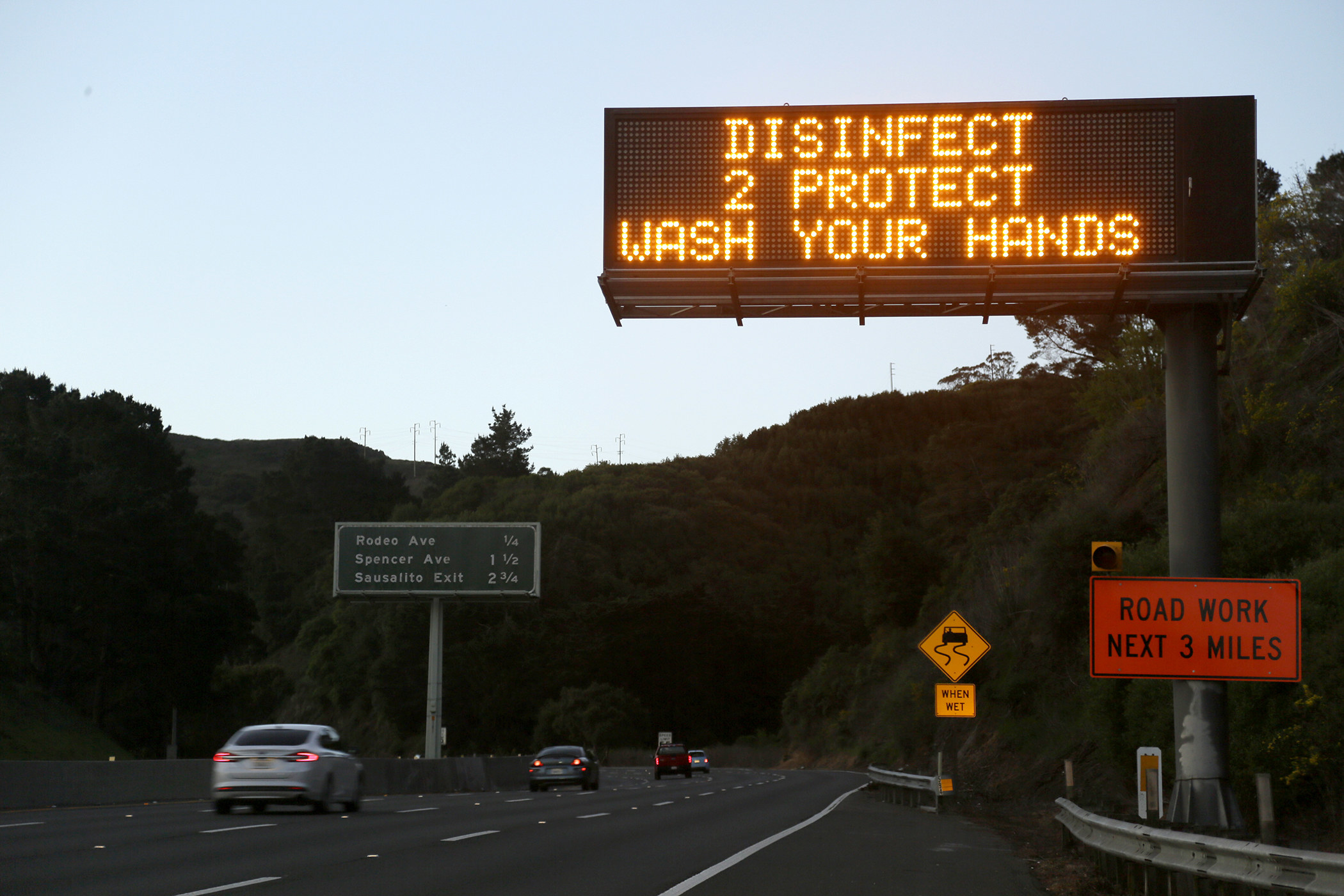 A sign urges motorists to disinfect as they make their way south on Highway 101 toward the Golden Gate Bridge, March 17.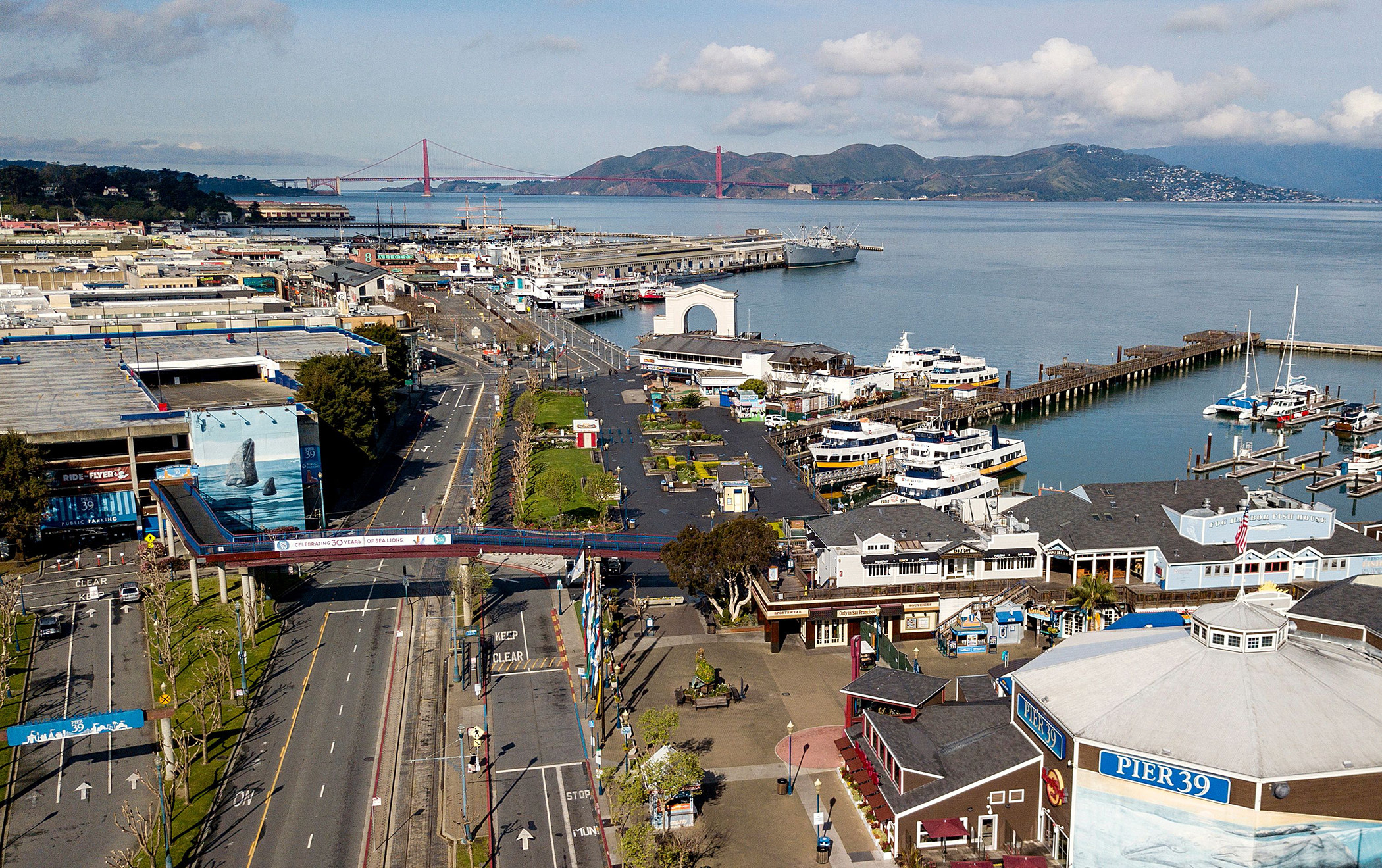 Fisherman's Wharf and surrounding streets are seen empty, March 17.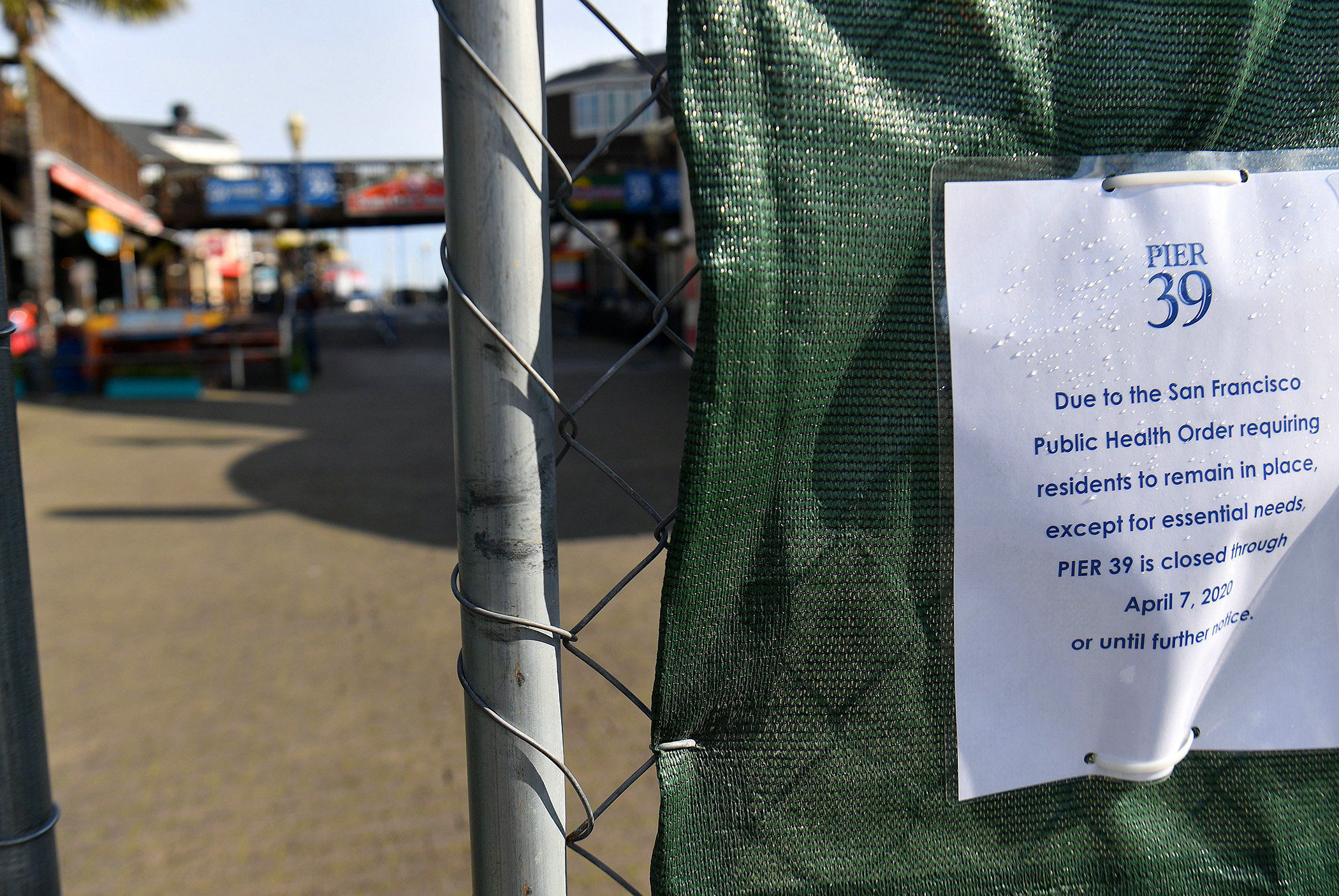 A sign is posted on a fence announcing the closure of Pier 39 and Fisherman's Wharf, March 17.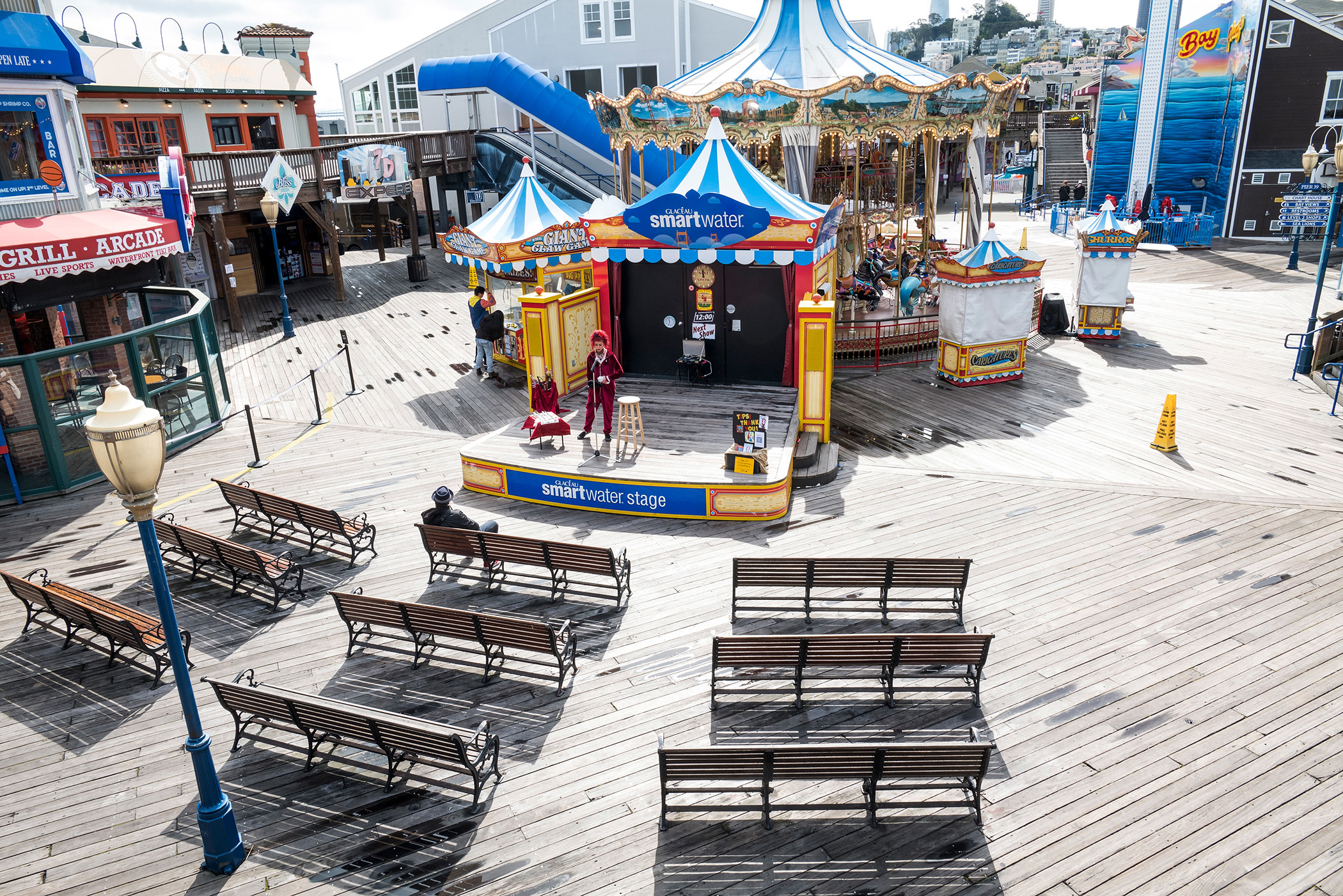 An entertainer performs for one person on Pier 39, March 16.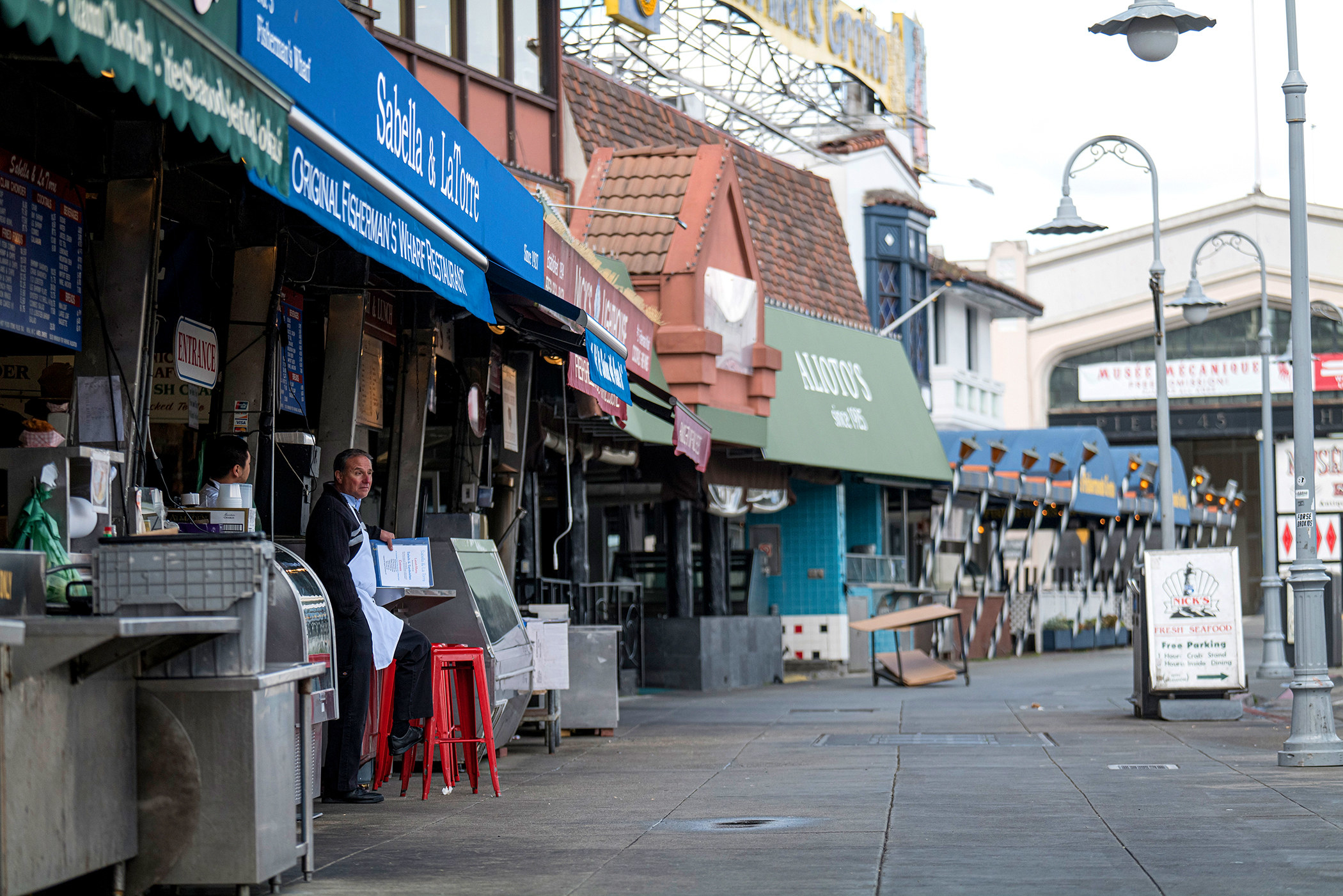 A restaurant employee waits for customers, March 16.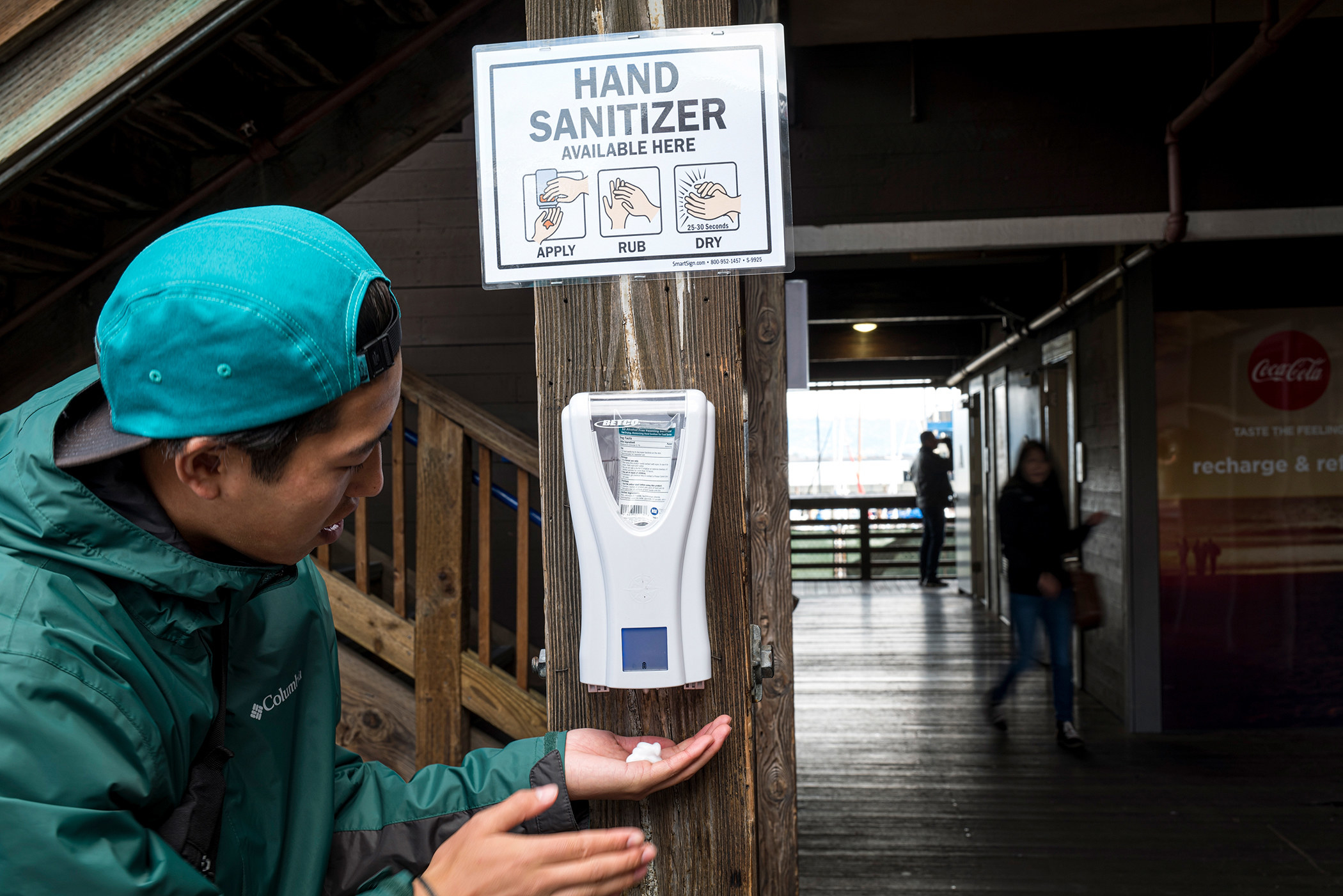 A person uses hand sanitizer on Pier 39, March 16.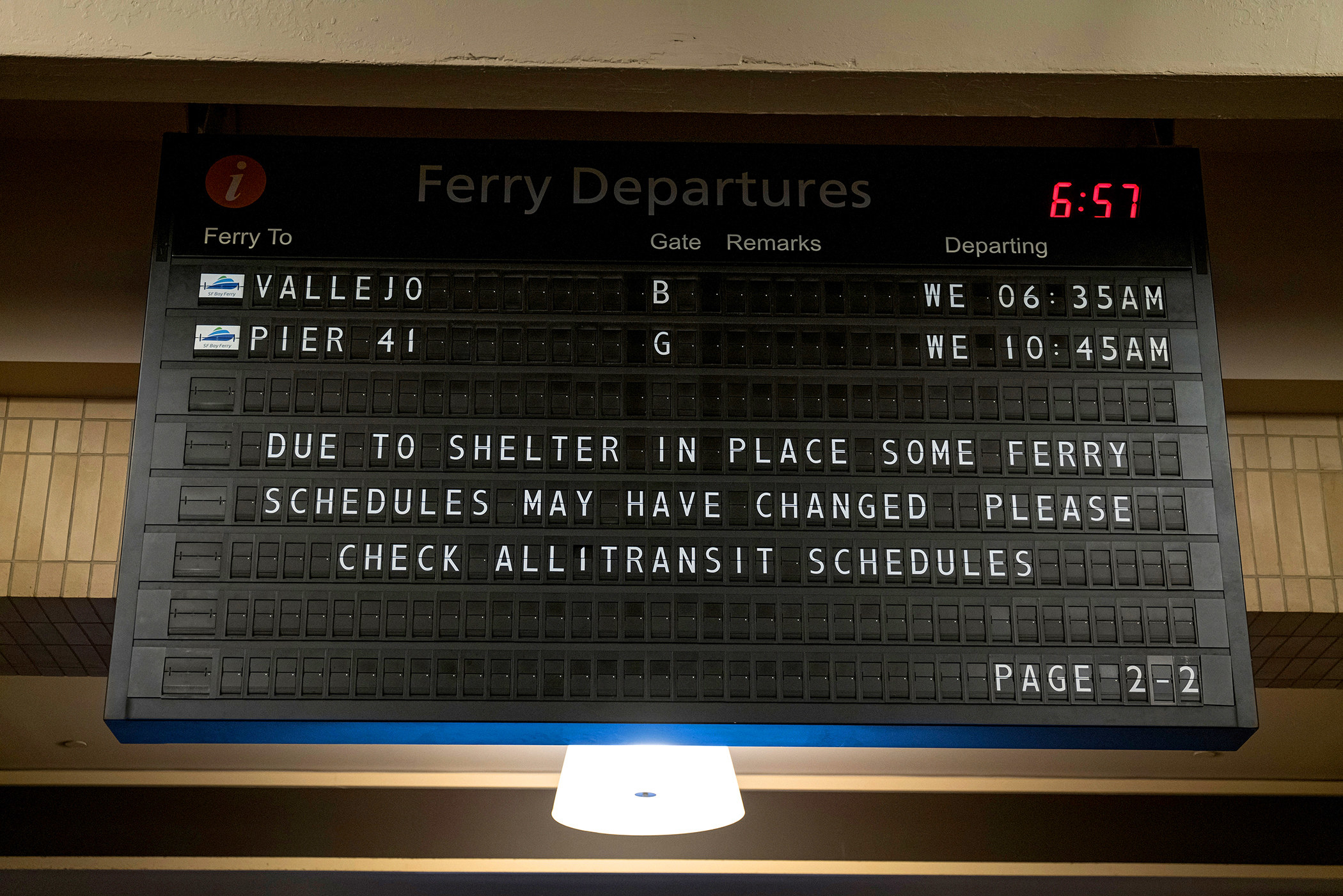 A ferry departure schedule is displayed on a board at the Ferry Building, March 17.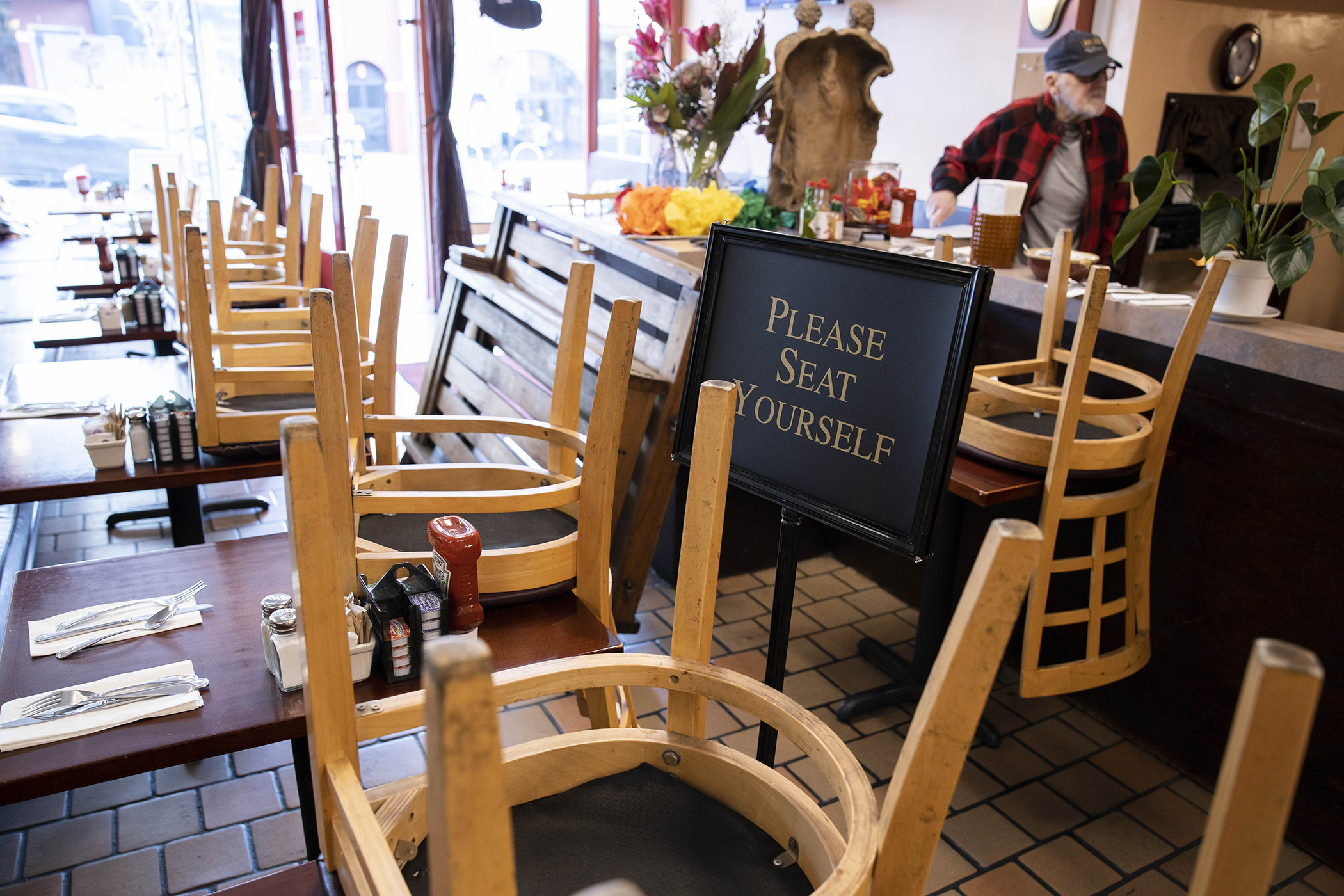 The Cove restaurant is open for takeout orders, March 17.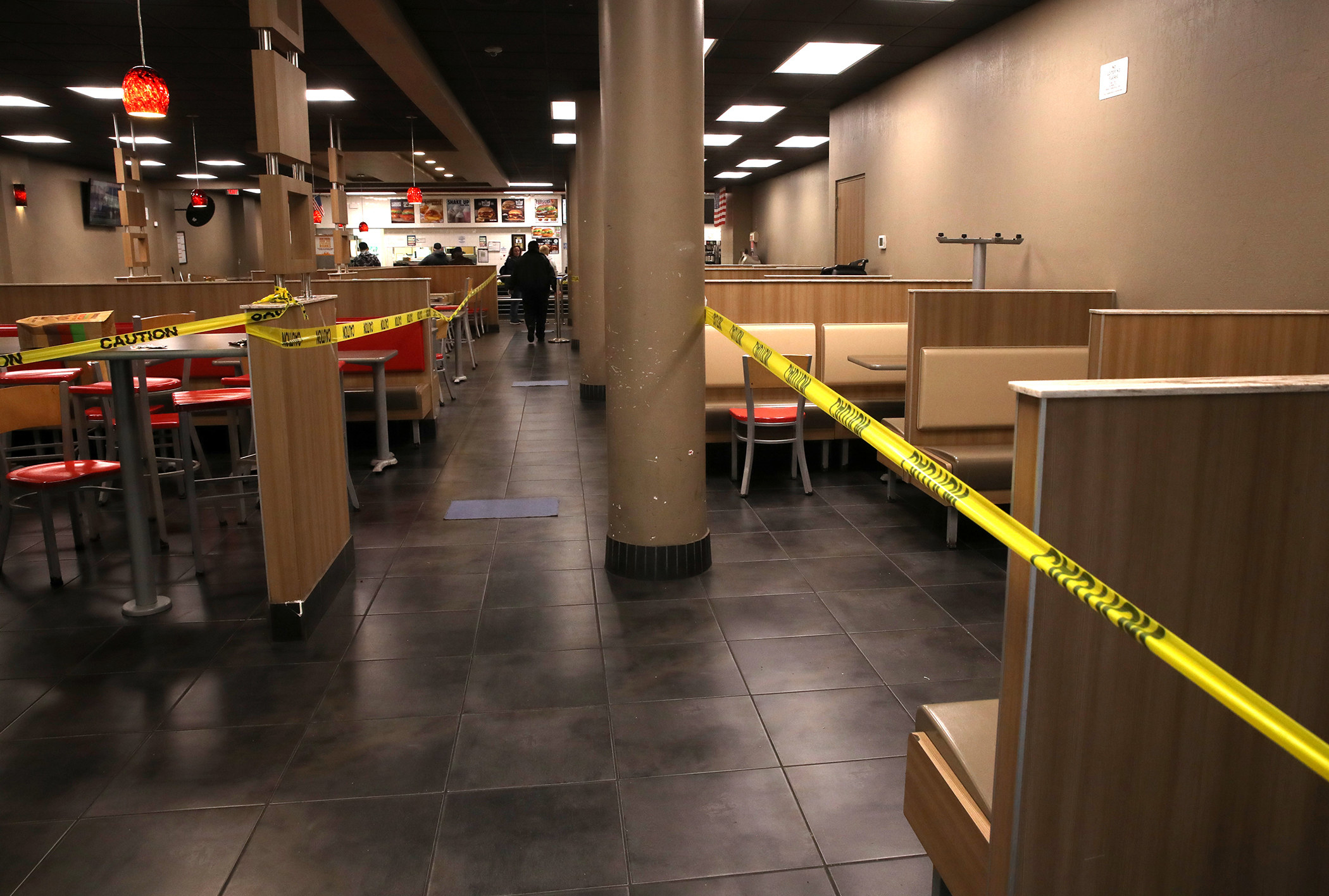 Customer seating is blocked off with caution tape at a Burger King restaurant that is open for to-go orders only, March 17.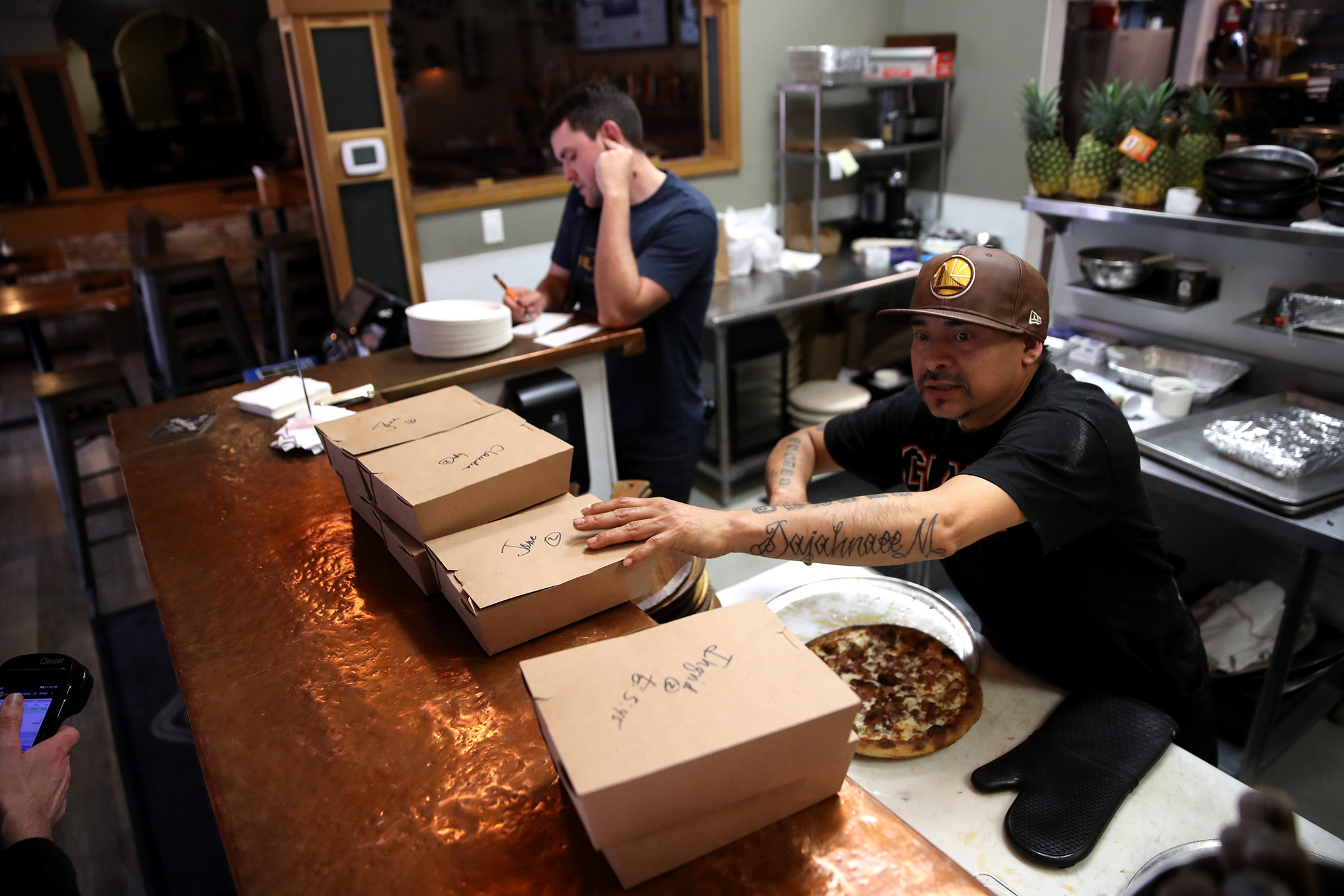 A worker prepares to-go orders at Creekside Pizza and Taproom, March 17.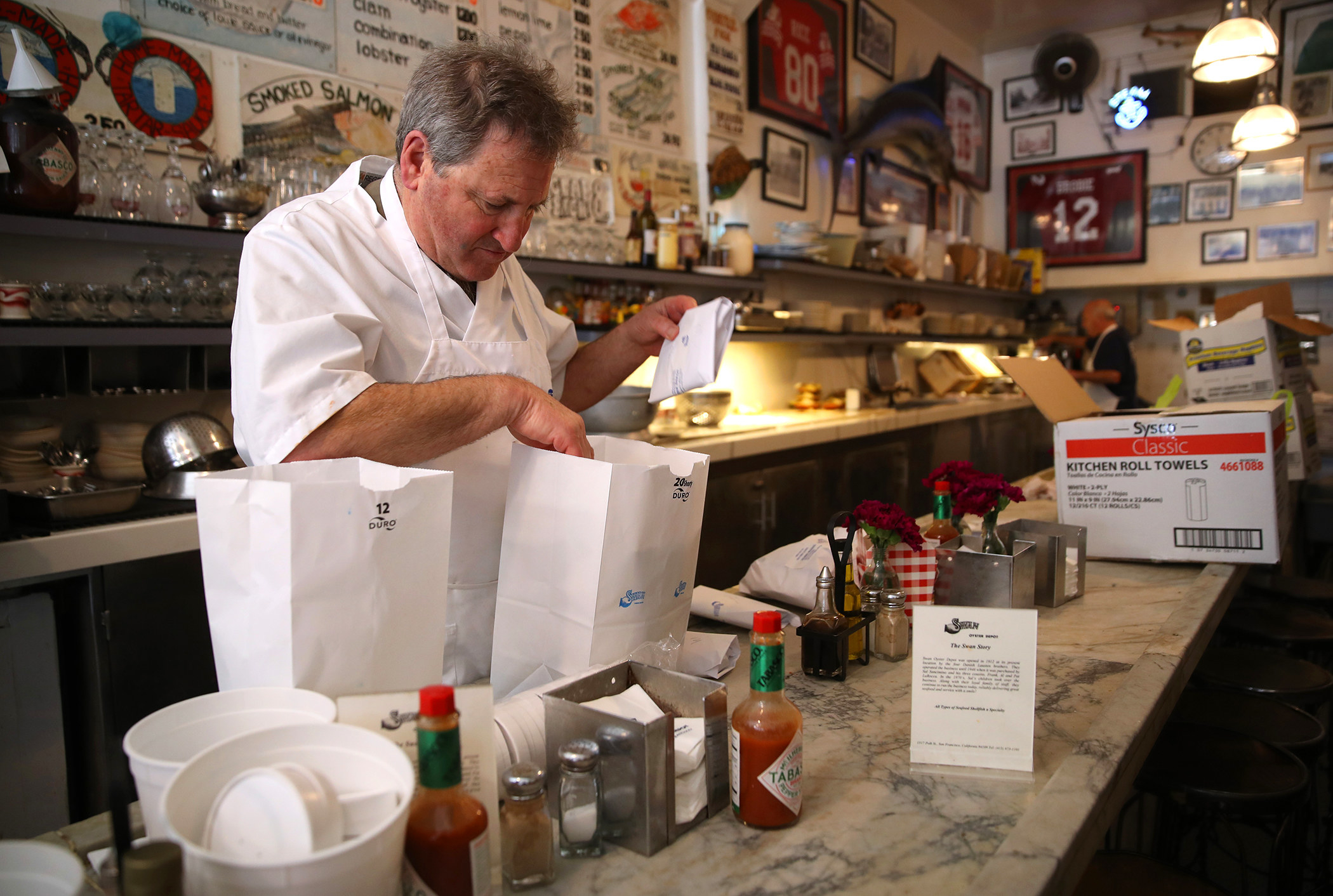 Tom Sancimino fills to-go orders at Swan Oyster Depot, March 17.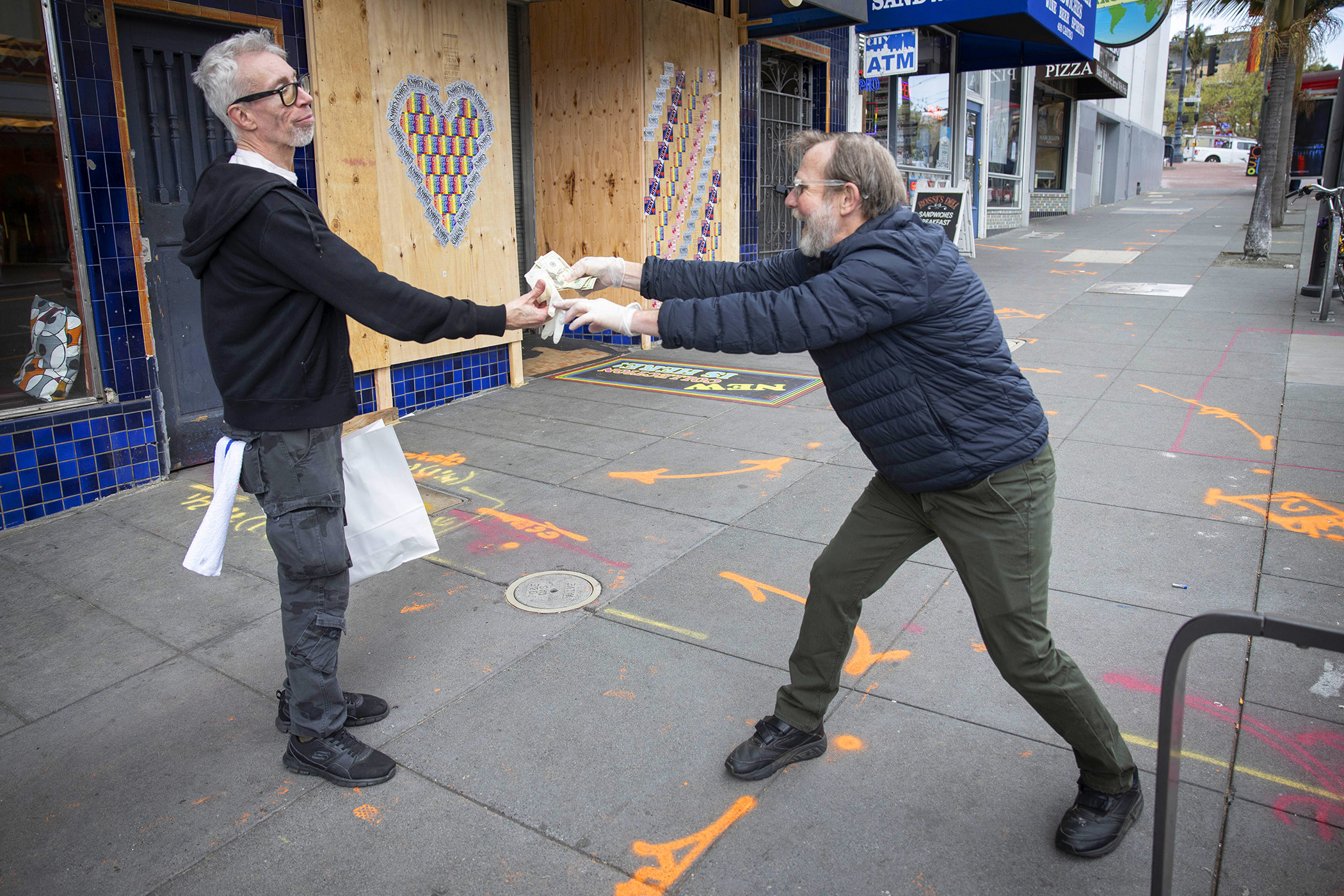 Exercising social distancing, Ian (right) a local resident of the Castro District hands over cash to Derrick Spreckelmeyer of the Cove restaurant for his takeout order, March 17.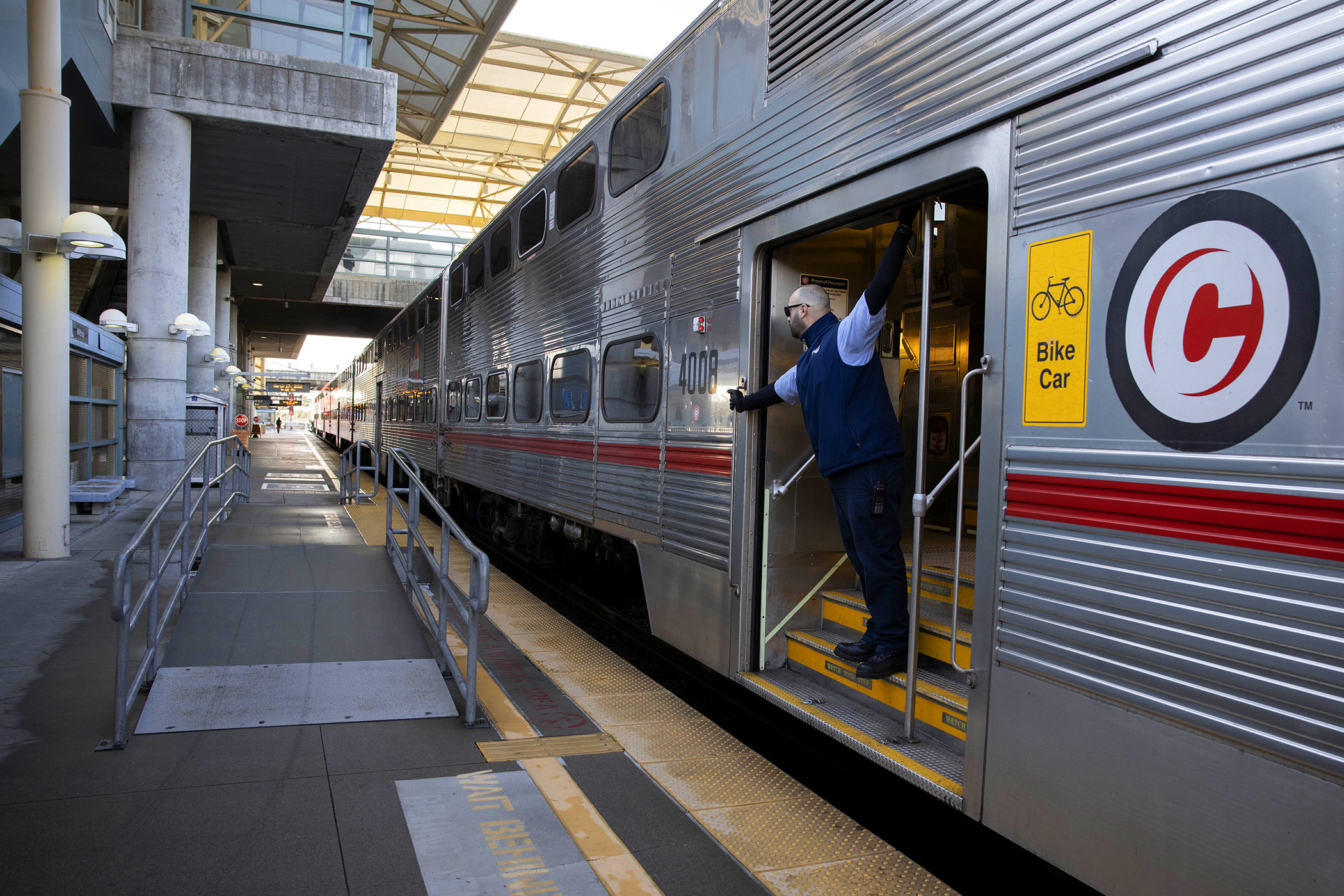 A CalTrain conductor during his trip on a San Francisco–bound commuter train that would be filled to capacity with some 800 passengers on a normal day, March 17.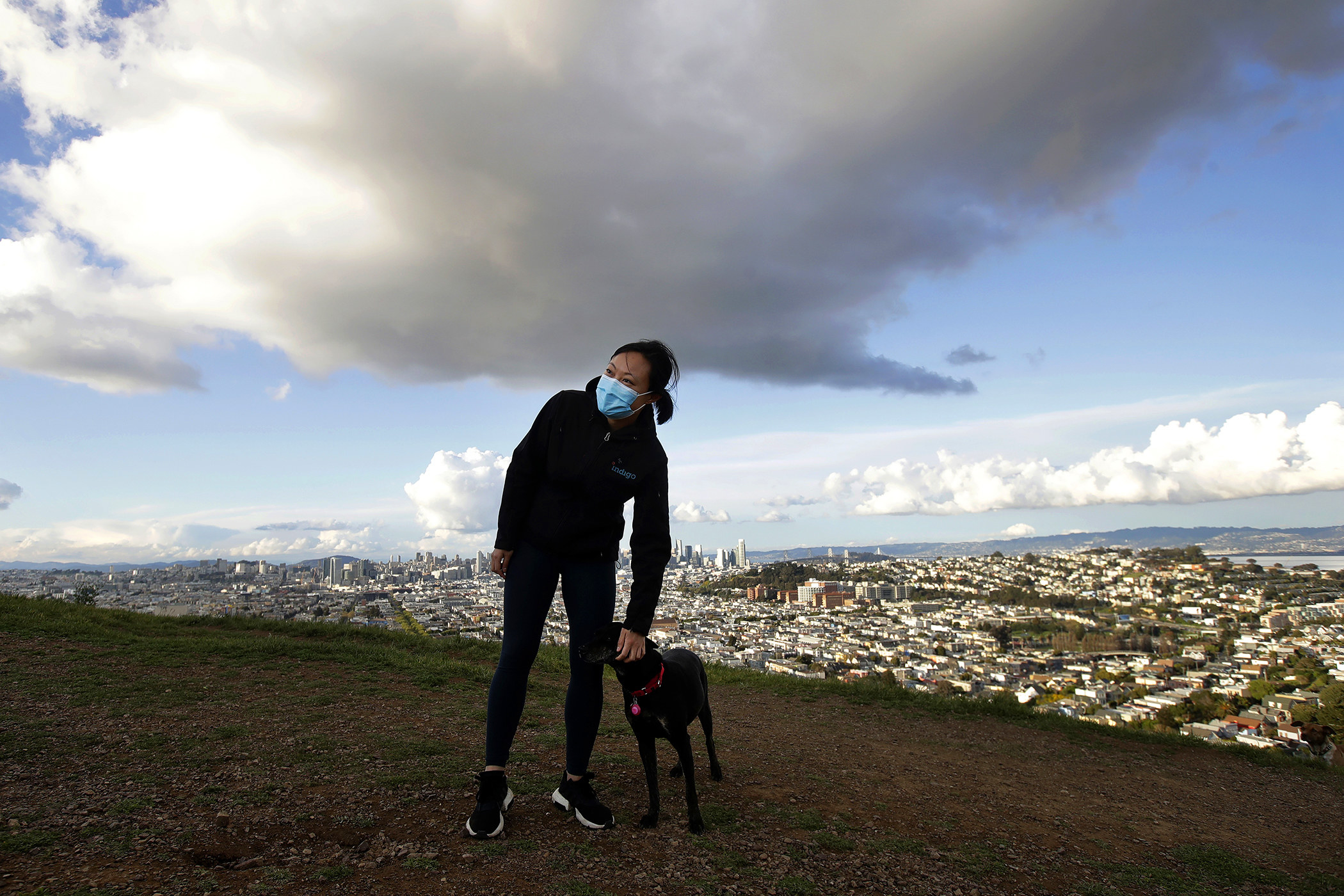 Lisa Wang wears a mask while walking her dog Rooney on Bernal Heights Hill, March 16.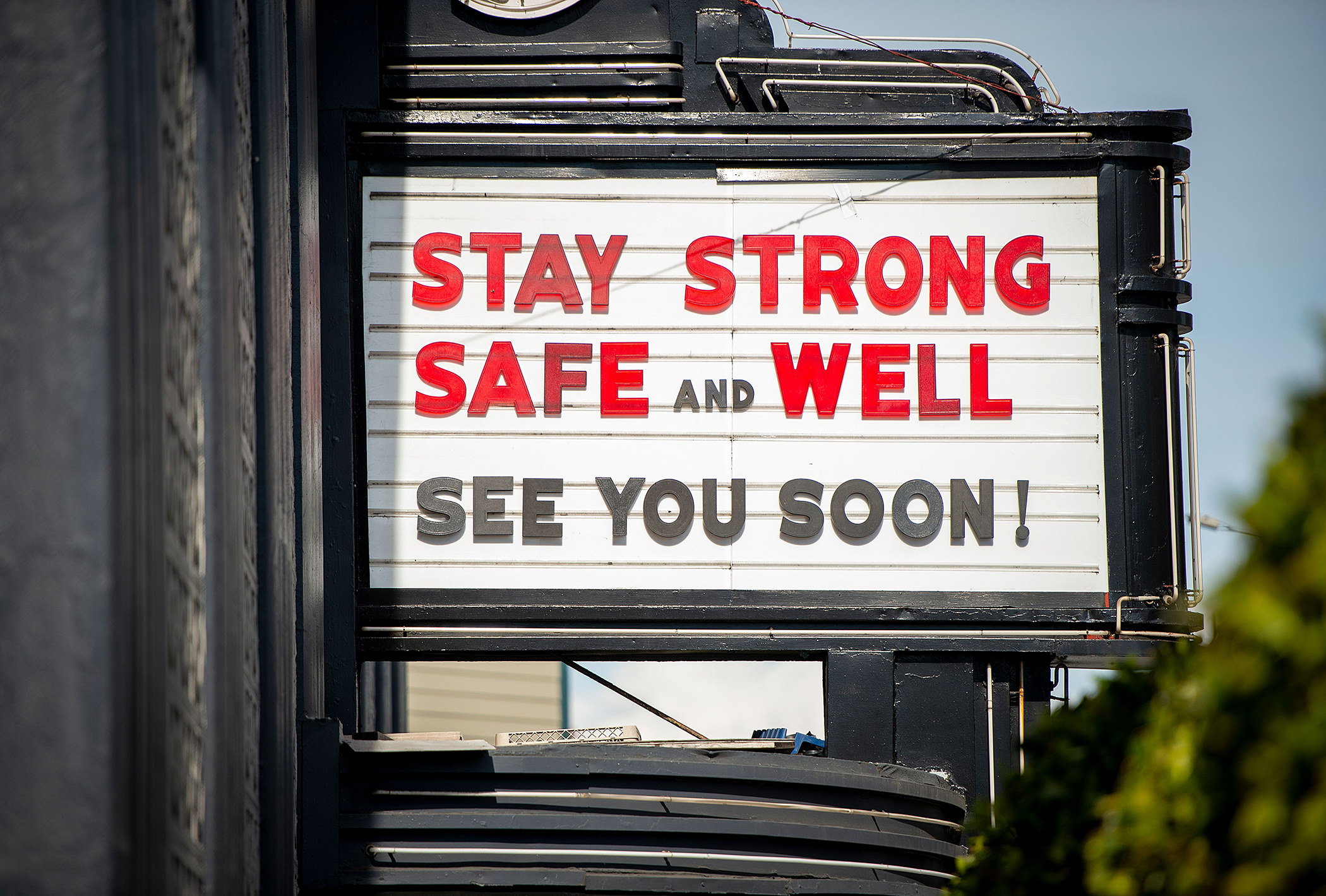 A supportive sign is posted on a theater's marquis in the North Beach area, March 17.

China
Gabriel H. Sanchez is the photo essay editor for BuzzFeed News and is based in New York City.

Contact Gabriel H. Sanchez at [email protected]

Got a confidential tip? Submit it here.
Source: Read Full Article