Hilary Duff Speaks Out About Halting Lizzie McGuire Production, Asks Hulu to Take Over
Fans who grew up watching Lizzie McGuire were nothing shy of thrilled when Disney+ announced a reboot of the once-super popular series. The main character, a young girl named Lizzie McGuire, was played by teenage Hilary Duff — who is in her 30s now.
Just as quickly as the reboot seemed to make the news, though, news broke that Disney+ had halted production. And Duff finally spoke out via Instagram about her true thoughts on the reboot being booted off the streaming service.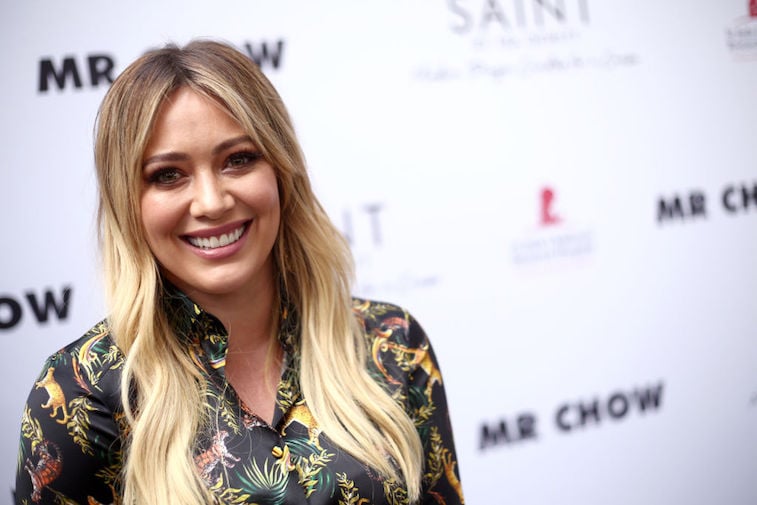 Fans were excited to see McGuire as a woman in her 30s
When Lizzie McGuire was on Disney Channel nearly two decades ago, the show followed the life of a pre-teen-to-teenage McGuire, played by Duff, who was navigating the realities of middle school. The show highlighted various real-life problems that young girls go through at that age, such as relationships, friendships, and even the all-important question of when to start wearing a bra.
The show, which aired in 2001, recently got the green light for a Disney+ reboot — and fans were ecstatic. As was Duff, who posted photos to Instagram of the first day on set. The original cast members would return, with Duff continuing her role as present-day McGuire. But ultimately, Disney+ shot down the show.
Production was reportedly halted because Disney+ wanted to remain a family-friendly streaming service
When the idea first arose about a reboot, the intention of the director was that the show would exemplify the trials and tribulations of a woman in her 30s. But, of course, not everything that happens to a woman in her 30s is appropriate for young kids. And Disney+ quickly realized that if they wanted to keep their streaming service PG, they needed to trim back what happens on the show. But this would also mean falsely portraying an adult woman as living a life that fit under "the ceiling" of a more family-friendly rating, which Duff said in her recently released statement.
Duff spoke out and asked for Hulu to take over the show
On February 28, Duff took to Instagram to express her distaste at the show's halted production. As sad as she was, though, she felt that she had a "responsibility" to play a character who portrayed a woman of the same age that McGuire would be today.
"I feel a huge responsibility to honor the fans' relationship with LIZZIE, who, like me, grew up seeing themselves in her. I'd be doing a disservice to everyone by limiting the realities of a 30 year old's journey to live under the ceiling of a PG rating," part of Duff's statement read. The actress then asked Disney to allow the show to move to Hulu, where the "family-friendly" vibe wouldn't matter as much. Disney has not yet said whether they would consider the move, but for the right price, it might happen — fingers crossed.
Source: Read Full Article