Jennifer Lopez Reveals the Real Secret to Her Flawless Skin
Jennifer Lopez is known for having radiant, flawless skin. What's J.Lo's secret? Here's what Lopez says is the real secret to her perfect skin.
Jennifer Lopez says this 1 thing is the secret to her flawless skin
Lopez posted a short Instagram video for her fans. She let them see how she prepares her skin for big events. Lopez was getting ready to prepare for the iHeart Radio awards, during which she performed and received the iHeart Radio Icon award. She took a moment to talk about the key to keeping your skin in great condition.
Lopez shared the real secret to her flawless skin. She says the secret to having skin that glows like hers is consistency. She says it's important to follow each step of your skincare routine every day. Although it's tempting to skip steps or forget skincare altogether, she says the only way you can maintain your skin's health is by being committed to a daily regimen. She swears by skin serum.
"I've been doing the serum every day," says Lopez. "What I keep trying to tell everybody is, it's consistency. If you use it every single day, day and night—the serum, the moisturizer, the sunscreen—it's little steps. But also, it's that consistent skincare. You have to keep up with it. I know we get lazy sometimes, and we feel like, sleep with you makeup on, let me just skip the serum today and just put on some cream. No, it really makes a big difference."
Jennifer Lopez's skincare routine
Lopez starts her routine by putting on the serum from her J.Lo Beauty line called That JLo Glow. After the serum, Lopez puts on a face cream called That Blockbuster. She also likes to use That Big Screen sunscreen. She jokes that she must work quickly because she's usually late for events. "People don't know how fast we have to get ready, but also that I'm always running a little late," says Lopez in her Instagram video.
What Jennifer Lopez eats in day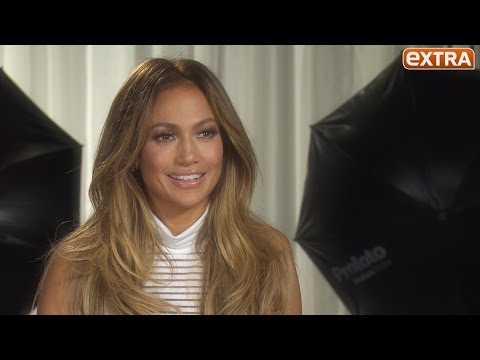 Diet and exercise are also part of Lopez's routine. She makes sure to take care of her body from the inside out. During an interview with Access, Lopez says she starts the day with a protein shake. Before lunch, she snacks on a piece of fruit or a snack bar. For lunch, she has chicken with salad or vegetables and quinoa. Lopez makes it clear that she doesn't like to give up "yummy" food. She wants to be healthy but doesn't want to sacrifice taste.
At night, Lopez says she eats whatever she wants. However, she makes sure to pay attention to portion sizes. "I don't deprive myself of things; I just try to moderate it," says Lopez. For an evening snack, she likes to keep things simple. Chocolate chip cookies with milk are her favorite.
RELATED: Jennifer Lopez Says She Learned How to Hustle from Her Parents
Follow Sheiresa Ngo on Twitter.
Source: Read Full Article