NBA legend Kareem Abdul-Jabbar: Aaron Rodgers 'damaged professional sports' with vax comments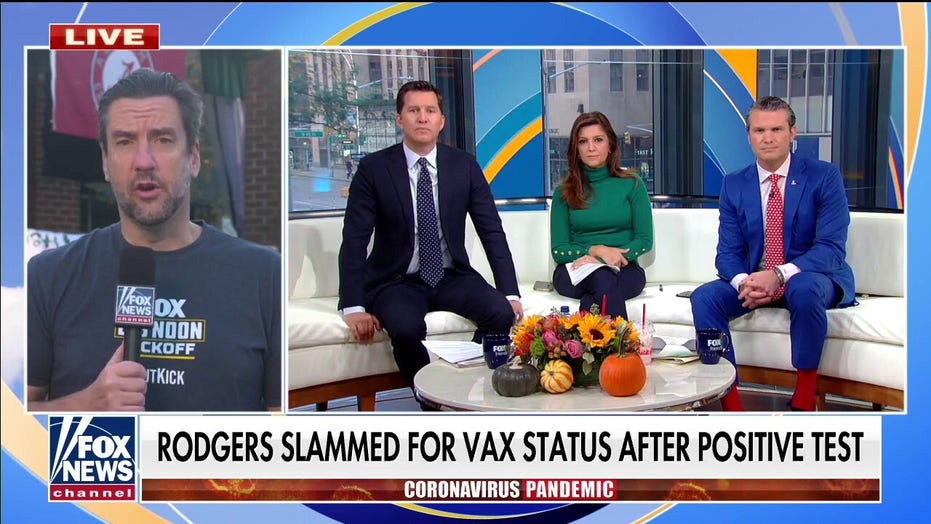 Clay Travis: Aaron Rodgers' response to backlash over vaccine status a 'common perspective' among athletes
Outkick founder on Aaron Rodgers getting slammed for vaccine status after positive test.
NBA legend Kareem Abdul-Jabbar teed off on Aaron Rodgers in a column Monday after the Green Bay Packers star explained his decision to forgo the coronavirus vaccine.
The Los Angeles Lakers superstar, who finished his NBA career as a 19-time All-Star, six-time NBA champion and the all-time leader in points scored, wrote in his SubStack that Rodgers "damaged professional sports" when he went into great detail about his vaccination stance. Abdul-Jabbar took Rodgers to task for slyly telling reporters in August he was "immunized" and consulting Joe Rogan on COVID treatments.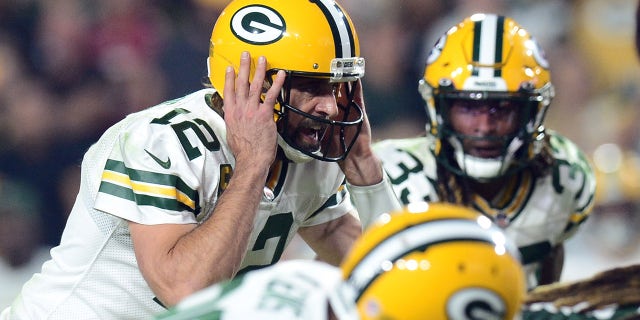 Green Bay Packers quarterback Aaron Rodgers calls signals against the Arizona Cardinals at State Farm Stadium on Oct. 28, 2021, at Glendale, Arizona.
(Joe Camporeale-USA TODAY Sports)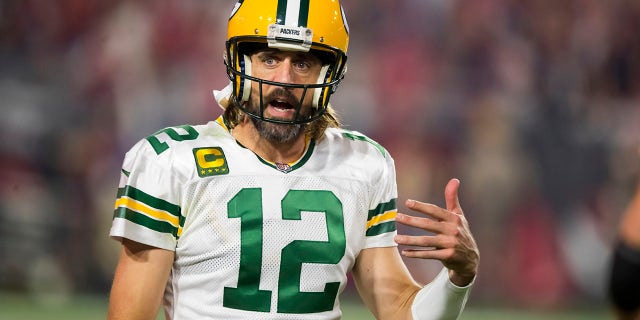 Aaron Rodgers reacts against the Arizona Cardinals at State Farm Stadium on Oct. 28, 2021, in Glendale, Arizona.
(Mark J. Rebilas-USA TODAY Sports)
"That was merely his hubris and arrogance against what he called the 'woke mob.' In this case, woke means compassion and responsibility toward others. He might also remember that the only reason he is able to play in front of crowds again is because all those suckers got vaccinated."
Wrapping up his column, Abdul-Jabbar invoked Colin Kaepernick.
"I can't help but think of Colin Kaepernick, who was blacklisted by the NFL for passively expressing his frustration with systemic racism – a brave act meant to help his community and save lives – while multi-millionaire Rodgers will continue to play, despite lying to the fans and his teammates and putting innocent lives in danger," he wrote. "Time will tell whether Rodgers will be judged by the content of his character or the strength of his throwing arm."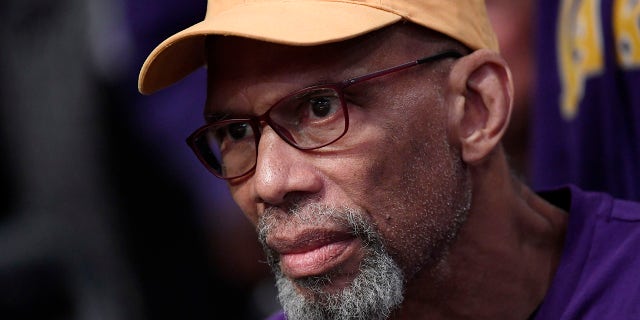 Lakers great Kareem Abdul-Jabbar attends a Lakers-Memphis Grizzlies game at Staples Center on Feb. 21, 2020, in Los Angeles, California.
(Kevork S. Djansezian/Getty Images)
Rodgers missed Sunday's game against the Kansas City Chiefs because a positive test meant the unvaccinated quarterback was forced to miss 10 days. He claimed some of the NFL's rules were not rooted in science.
He also claimed an NFL doctor told him "It's impossible for a vaccinated person to get COVID or spread COVID." The NFL pushed back on that claim.
"No doctor from the league or the joint NFL-NFLPA infectious disease consultants communicated with the player. If they had, they certainly would have never said anything like that," the NFL spokesman told Pro Football Talk.
Source: Read Full Article