NikkieTutorials Appears To Imply She Didn't Have A Great Experience With Ellen DeGeneres On Her Show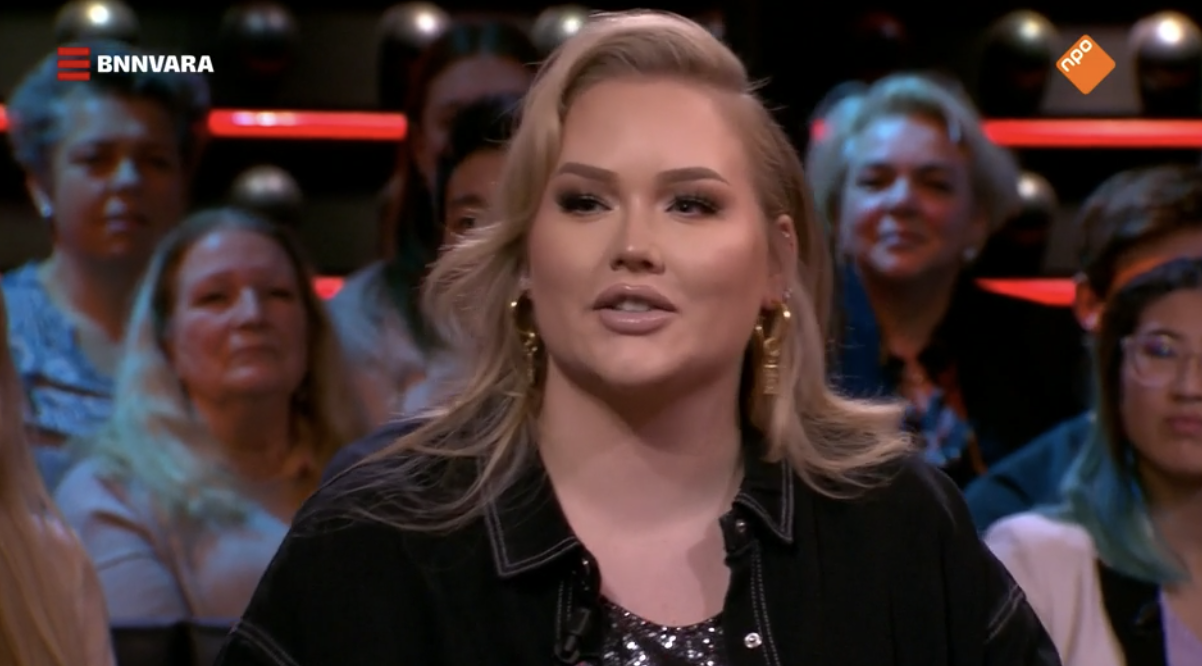 MUA YouTuber NikkieTutorials appeared on a talk show last month in the Netherlands called De Wereld Draait Door and revealed some behind the scenes information about her experiences with Ellen DeGeneres.
The star appeared on DeGeneres' talk show earlier this year to talk about her celebrated coming out video. The ~tea~ is now being heavily discussed in English-speaking online forums and channels.
The Dutch vlogger, whose real name is Nikkie de Jager, seemed to hint to host Matthijs van Nieuwkerk that DeGeneres was not as nice as she hoped she would be.
When van Nieuwkerk asked what it was like for her on the show, de Jager hesitantly said, "It's really nice that you came over and said hello to me…she didn't."
And when the Dutch interviewer pressed her more about it, she said the show felt like "a whole different world."
View this video on YouTube
"What I've experienced here and and in other countries [is] that it's really a whole different world. It's more distant," she said.
She added that it was nonetheless a "huge honor" to be given a stage as big as The Ellen DeGeneres Show.
In January, de Jager was invited on the show after her YouTube video about coming out as transgender went hugely viral. She revealed that she was blackmailed by someone who threatened to publicly out her.
However, de Jager told DeGeneres then that she was ultimately grateful to have come out because it was so warmly and widely received by her fans.
She also thanked her immensely for giving her an additional platform to talk about being trans.
"Thank you for letting me be here because if there's one person to get this message across globally — and you like no other know what it's like to come out — just thank you for this honor," she told DeGeneres at the end of her interview.
Even though her Dutch interview happened weeks ago, it's has now made its way to Reddit threads and YouTube controversy/discussion pages.
It's only fueled chatter about the beloved American TV host. Tabloids have reported that her smiley persona on screen is not one she maintains off the air. There are also reports that she mistreats her staff members.
De Jager's fans who watched the newest interview say they're inclined to believe the YouTuber.
"You can tell in the interview that she was so dissapointed [sic] about Ellen, like it breaks my heart," a YouTube commenter wrote.
"I believe her. Ellen just seems odd to me, in a way I can't quite explain. Her TV persona seems very…fabricated," another added.
BuzzFeed News has reached out to de Jager. BuzzFeed News has also reached out to DeGeneres' reps for comment.
More on this
NikkieTutorials Told Ellen She's Thankful She Came Out As Transgender

Lauren Strapagiel

·

Jan. 22, 2020
Outing Is A Serious Threat To Trans People, And NikkieTutorials Isn't The First To Experience It

Lauren Strapagiel

·

Jan. 15, 2020
Tanya Chen is a social news reporter for BuzzFeed and is based in Chicago.

Contact Tanya Chen at [email protected]

Got a confidential tip? Submit it here.
Source: Read Full Article