Prince Charles Once Destroyed a Window While Visiting Princess Diana's Childhood Home
After they tied the knot, Prince Charles and Princess Diana lived in Kensington Palace. There was not a lot of talk about Charles visiting Diana's family's home, but he did make a visit there once. According to a royal expert, Charles actually broke a window when he visited Diana's childhood home.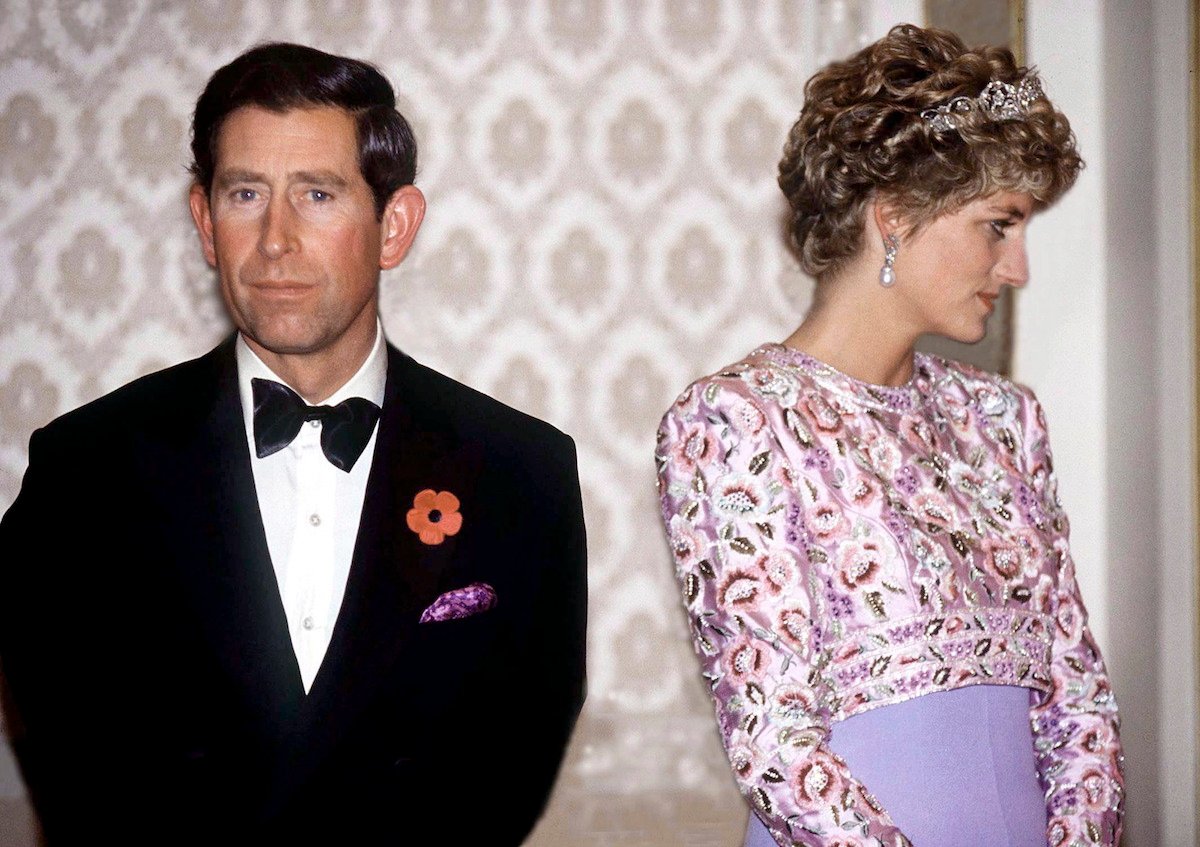 Princess Diana grew up in a huge mansion
Diana came from the aristocratic Spencer family. Her father was John Spencer, 8th Earl Spencer, and her mother was Frances Shand Kydd. Among her ancestors were many wealthy and influential people. Diana's grandmothers on both sides of her family were also ladies-in-waiting to the Queen Mother.
Diana grew up in Althorp, a magnificent estate her family has owned since the 1500s. Althorp House spans 100,000 square feet and has 90 rooms. It sits on a ground that takes up 13,000 acres. Interestingly, Althorp is much bigger than Charles and Diana's space at Kensington Palace.
During her young adult years, Diana moved out of Althorp and lived in an apartment in London with roommates. Nowadays, Althorp is the primary home of Diana's younger brother, Charles Spencer. After her death, Diana was also buried on Althorp's ground.
Prince Charles once destroyed a window at Althorp
According to royal journalist and author Robert Jobson, Charles visited Althorp once during his relationship with Diana. However, he did not have the best time there.
"He got into such a mood that he was trying to open the window, and he couldn't open the window and he smashed the window when he was there," Jobson told the Royal Beat podcast, according to Express.
Jobson added, "He never went back. He couldn't get it to open because he wanted the air to come in and he couldn't open the window."
Prince Charles has reportedly done other extreme things out of anger
Charles breaking a window might as well have been one of his tamer moments.
One of his personal employees, Ken Stronach, said in a 1995 interview with News of the World (via Spokesman) that Charles once "pulled a sink out of the wall" in a fit of rage. He also allegedly choked Stronach at one point. Additionally, Stronach claimed Charles and Diana often got into a "screaming match" when they were mad at each other.
"All through my time with (Charles) we've all been told not to speak to anyone about anything. … We've all kept his secrets and the strain made me very ill," Stronach said.
Other royals have been known to have angry outbursts as well. For example, Charles' father, Prince Philip, once yelled obscenities at photographer Kent Gavin. Gavin alleged this happened when Philip was at Sandringham Estate and thought Gavin was infringing on the royals' property, but Gavin was actually in an area that was open to the public.
In 2004, Charles' son, Prince Harry, also got into a fight with a photographer outside a nightclub. According to The Guardian, a royal spokesperson claimed Harry was defending himself because he was "hit in the face by a camera." However, the photographer, Chris Uncle, maintained that Harry "deliberately lashed out" at him.
Source: Read Full Article