Why Meghan Markle's Fashion Statements Are Going To be Next-Level After Royal Exit
The gaze of the discriminating public can be a lot for anyone to bear but add in a high political or royal position, and the level of scrutiny and judgment skyrockets. While men can (usually) safely wear a suit and tie and call it a day, women have an added worry when it comes to their fashion choices and how they will be perceived. Whether it's former First Lady, Michelle Obama, former British Prime Minister Theresa May, or Hollywood starlet turned royal Meghan, Duchess of Sussex, what a woman wears can be taken as a bold statement, intended or not. Now that Meghan is free from the rigors of royal fashion etiquette, how might her fashion evolve in the months and years to come?
Meghan Markle's fashion style before she became Duchess of Sussex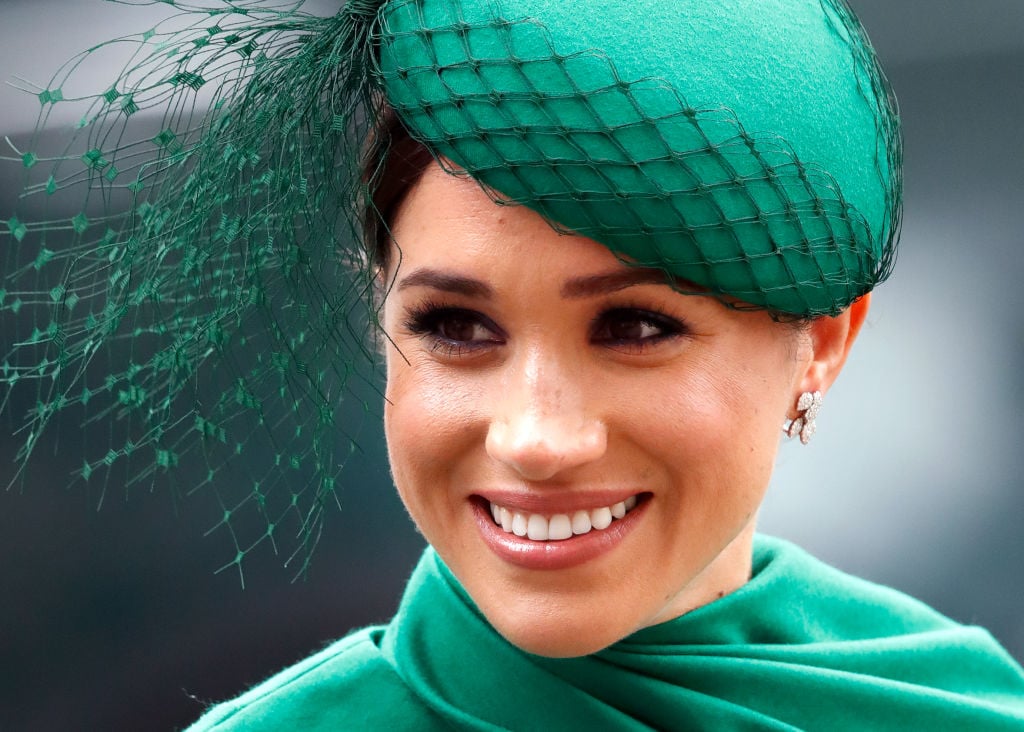 Long before her fairy tale romance began with Prince Harry, the Duchess of Sussex was already living a relatively glamorous, yet low-key life as a Hollywood actress. Her notable roles included Rachel Zane on Suits and Jamie in Horrible Bosses.
In a 2014 interview with The Outnet, Meghan talked about how playing the role of Rachel Zane influenced her style in her own life.
"My style has changed so much since I started working on the show," she said. "Everything that I used to wear was a bit more chill."
She went on to explain that her access to amazing designers through the show influenced her clothing choices in real life. Still, it wasn't uncommon to catch photos of Meghan out and about in jeans and a t-shirt or a simple sundress, even after her time on Suits.
The influence worked in reverse too, with Meghan giving input on what the character would wear, and using all of her own jewelry for the show. At the time she said her style icon was Gwyneth Paltrow.
Meghan also shared the five fashion items she thinks every woman needs: black pants, a cashmere sweater, a pencil skirt, the perfect pair of jeans, and one little sexy dress that makes you feel good.
Meghan Markle had to change her style choices when she became a royal
Meghan and Prince Harry met in 2016 on a blind date, and just a few months later, the news of their relationship broke publicly. The press was merciless in their judgment of Meghan and she was not at all prepared for the level of scrutiny she would be under.
"There was a misconception that because I have worked in the entertainment industry that this would be something I would be familiar with, but I've never been part of tabloid culture. I've never been in pop culture to that degree and lived a relatively quiet life," she said at the time.
The two were married by May of 2018, and Meghan officially became the Duchess of Sussex. Gone were the days of jeans and flowy sundresses, at least for royal engagements, as she transitioned to thicker fabrics on cleanly tailored ensembles with solid colors, typical of all of the royal women.
Other fashion changes included ditching any bright nail polish in favor of nude colors, always wearing skirts and dresses as long as the knee or lower, and no exposed shoulders (a rule she often broke). Fascinators are also common for the royals to wear, though Meghan sported these far less than the other royals, such as her sister-in-law, Kate, Duchess of Cambridge.
How will Meghan's style evolve once she is no longer the Duchess of Sussex?
Though the announcement was made in January that the couple would be leaving the royal family, they do not drop there official HRH (Her Royal Highness) titles until March 31st. As such, they have been spending this time finishing up their final engagements are royals, sending onlookers and the press speculating about how Meghan's fashion choices may change in the coming months.
CNN Style took a look at Michelle Obama's recent interview attire of a satin yellow dress of thigh-high Balenciaga boots, calling it "absolutely cheer-inducing" and saying Meghan's choices this week "signal a similar exuberance."
Exuberant was also a word used by The Cut to describe Markle's recent choices, also calling them "a delicious journey through the color wheel." 
While the buzz seems to point to a possible explosion of a fashion renaissance for Meghan once she's free to make her own choices, time will tell if she pushes her fashion to the next level, or chooses to revert back to a time of more simplicity and comfort in her attire.
Source: Read Full Article