Yes, Those Are Tracee Ellis Ross's Golden Pipes You Hear in The High Note Trailer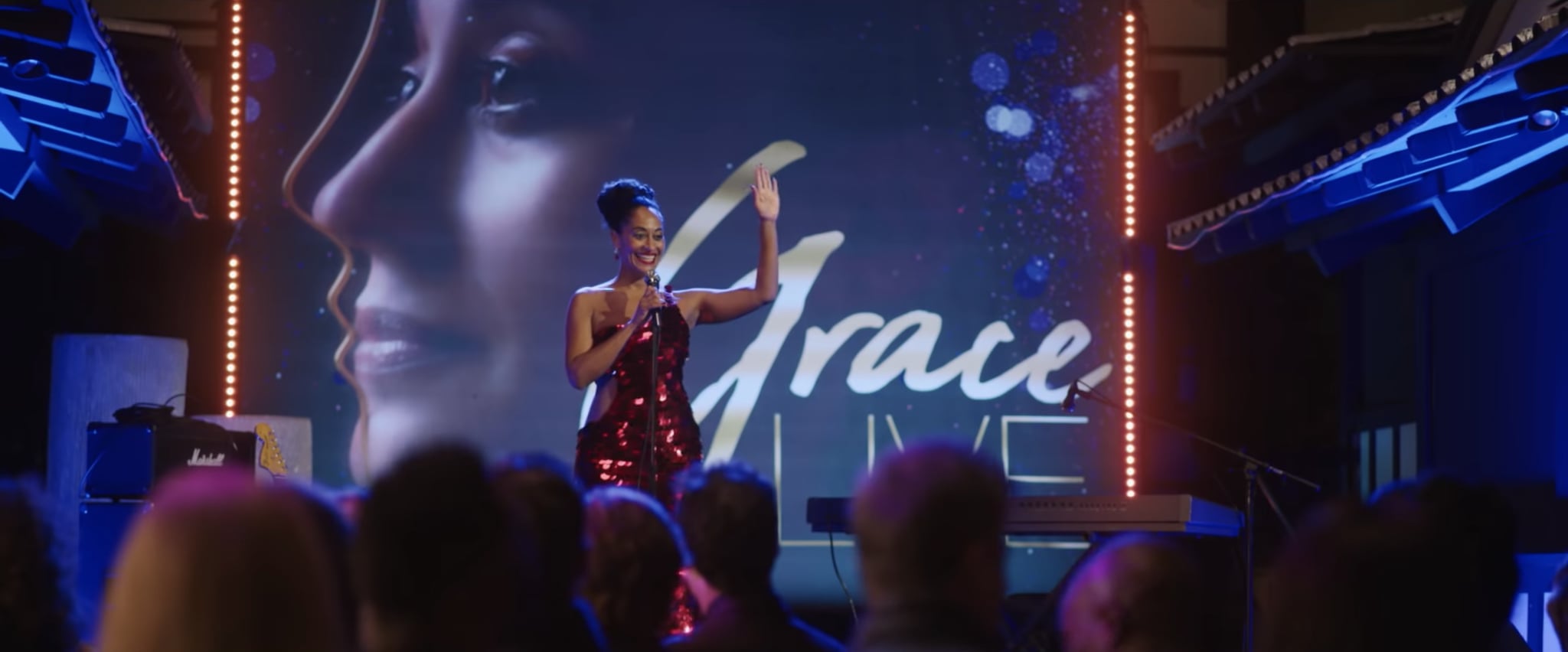 The trailer for Tracee Ellis Ross's upcoming film The High Note dropped on Friday, Feb. 28, and we're suitably awed by what could be our new favorite musical film now that A Star Is Born mania has passed. Ross steps into the spotlight as Grace Davis, a superstar singer that hasn't made new music in over a decade and plays it safe by performing her biggest hits for fans. While we've always known that Ross is a talented actress, swimsuit model, and dancer, this is the first time we've been exposed to her musical talent. That's right, those dulcet tones we hear in the trailer are really Ross's!
In an interview with Entertainment Weekly, Ross revealed that she sings six original songs as The High Note's Grace Davis, fulfilling a lifelong dream of the Black-ish actress. "It was so much fun to be working in a different world and a different genre," she said. "It was also terrifying for me to face my dreams, I was so scared to sing! I really wanted this script for so long and I wanted this role. I went after it and I'm so happy with how it all turned out."
Some people might assume that Ross drew inspiration from her superstar mother, Diana Ross, but the star explained that aside from both women being larger than life and often painted as a "diva," her mother's life didn't influence her portrayal. "In all honesty, none of this is taken from the world I know of being my mom's child," she said. She went on to share that the role has been "life-changing" for her. We hope the experience was life-changing enough to spur the actress to record some music of her own, but for now, we'll just pore over what we can hear in the trailer until The High Note hits theaters on May 8!
Source: Read Full Article