Your Gemini Monthly Horoscope for March
Put these dates in your Google Cal rn:
You've been all about your hustle, which has been proving to be extremely successful. You're starting to see pretty significant pay-offs in your career. This is well-deserved, Gemini love! But if you've been spending more time tweaking your resume than folding your laundry, the Full Moon on March 9th will inspire you to shift your attention back to the home front.
Consider ways you can infuse some of that positive, determined energy into your dwellings. Whether you're taking on a light redecoration project or simply tidying up your mess, let this Full Moon's vivid illumination inspire some much-needed change. Oh, and Mercury Retrograde ends that very same day—so you officially need to take responsibility for your actions. Womp womp.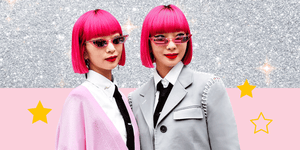 On March 19th, the Sun shifts into Aries, highlighting the area of your chart associated with teamwork and collaboration. This is an excellent time to expand your reach even further by activating your greater network. In fact, social media is a terrific way to broadcast your ideas to a larger audience, so for the next few weeks, focus on actively growing your influence.
But this isn't just about followers, Gemini babe. Use your intrinsic social skills to link up with others who advocate for humanitarian causes. During the New Moon on March 24th, consider joining a socio-political movement or volunteering at a charitable organization. You'll feel extra inspired this month, so don't be afraid to whip out your activist pins and viva la révolution!
But, as you're painting your poster board with a witty slogan, there's another very important celestial happening to keep in mind: On March 21st, Saturn moves into Aquarius for the first time since 1991. Gemini darlings born 1991 and 1994 will prepare to begin their Saturn Return—a very important milestone that signifies the beginning of adulthood. You know, NBD.
But even if you're not preparing for this cosmic coming-of-age, Saturn's movement into Aquarius will drift into the area of your chart linked to exploration and expansion. Through 2023, you'll be steering away from your comfort zone as you pursue new, exciting opportunities that exist just beyond the horizon. You may go back to school, move to a different country, or even lean into a new spiritual practice. Embrace your curiosities! Even if the road is unfamiliar, remember that when you trust your intuition, you'll always end up on the right path.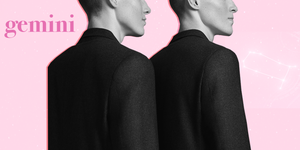 Source: Read Full Article