Your Horoscope for the Week of February 29th
A sign change for Venus and a healing Sunday makes the first week of the new month a dynamic one! Up first, Venus enters Taurus on Wednesday, March 4th. It'll stay there until April 3rd, romanticizing sensuality and dependability in relationships. Sunday's Sun-Neptune conjunction in Pisces gives the zodiac an intuitive hit, from gut feelings to dreams that'll help us heal.
Aries
Make that cash, Aries! Venus enters your income sector on Wednesday, helping you find secure ways to strengthen your financial freedom. Go ahead and treat yourself. On Sunday, the Sun-Neptune conjunction will help you see your intuition's accuracy as you daydream.
Taurus
Looking good, Taurus! Venus enters your sign on Wednesday, making you irresistible—and curious about finding an aesthetic to match your ~vibe~. If you've been thinking about a glamorous makeover (whether your haircut or your apartment), give it a go! Reconnect with old friends on Sunday—the Sun-Neptune conjunction wants to help you find empathy together, so you know you're not alone.
Gemini
Let it go, Gemini. On Wednesday, Venus begins a transit through your sector of completion and surrender as it connects to your romantic life. If it's time to get closure and move on from a relationship, it'll help you achieve that. A breakthrough career moment arrives on Sunday, thanks to the insight from the Sun-Neptune conjunction. Trust your insight and make your moves!
Cancer
Time for a FWB, Cancer? Venus lights up your friendship zone on Wednesday, blurring the lines between lover and pal. It'll help you get your social needs met outside of romance, too, so get your BFFs together for happy hour. Weekend getaway? Sunday's Sun-Neptune conjunction inspires an adventure elsewhere. If the opportunity strikes to explore the unknown, run straight towards it!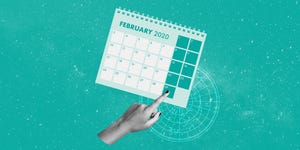 Leo
Reach out to your network, Leo! Venus begins to beautify your career sector on Wednesday, reminding you that your personal relationships determine your professional outcomes. Thanks to Sun-Neptune conjunction, a sultry and intimate Sunday inspires a meaningful sexual experience where you and your partner feel renewed.
Virgo
Catch flights and feelings, Virgo! Venus enters your travel sector on Wednesday, sending you a long-distance love affair and heightening your attraction to cuties who are radically different from your usual "type." A romantic Sunday helps you see your love life in a different way, inspired by the Sun-Neptune conjunction. Follow your heart for magical results.
Libra
Dive into the deep end, Libra! Venus electrifies your intimacy and serious relationships sector on Wednesday as you proactively initiate meaningful conversations and experiences with partners. On Sunday, the Sun-Neptune conjunction prompts you to get a jump start on your mental health by prepping, organizing, and planning for the week ahead.
Scorpio
Love is in the air, Scorpio! Venus enters your romantic relationships sector on Wednesday, manifesting an opposites attract-style chemistry. Remember to stay optimistic! A confidence-boosting Sunday arrives under the Sun-Neptune conjunction, so trust your own worthiness, security, and power.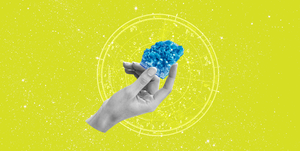 Sagittarius
Focus on the details, Sag! Venus enters the micro-sector of the chart that helps you concentrate on how the little things make a big difference in love. Pay attention to the details and see who notices yours. An emotionally tender Sunday under the Sun-Neptune conjunction helps you reframe the way you connect to your family.
Capricorn
Be audacious, Cappy! On Wednesday, Venus enters your confidence and courage sector, helping you take creative risks. You'll be looking and feeling ~good~, since confidence is the best aphrodisiac. Sunday's Sun-Neptune conjunction helps you tune into your nonverbal language skills.
Aquarius
Your heart's looking for a home, Aquarius. Corny, I know—but Venus enters your home and safety sector on Wednesday, helping you find the people and places that keep your heart secure. A Sun-Neptune conjunction on Sunday helps you through a breakthrough realization around making, saving, and spending money.
Pisces
Talk to me, Pisces! Venus enters your smooth-talking sector on Wednesday, helping your words flow like honey. You'll be attracted to people who say what they mean and mean what they say, too! Tell the Universe your bday wish for healing and completion—Sunday's Sun-Neptune conjunction wants to manifest a new beginning for you.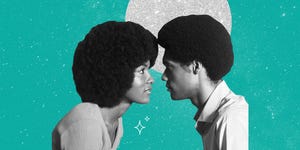 Source: Read Full Article