6 TV Shows Like Soap Operas and How to Watch Them
Soap operas have been on TV for decades so it's no surprise shows such as Days of Our Lives, General Hospital, and The Young and The Restless are staples of daytime TV. Over the years, elements of those programs have made their way to primetime TV. Ahead, check out TK shows reminiscent of soap operas and how to watch them.
But first, what are soap operas? They are simply a serial production that explores the relationships between characters to the point of melodrama. Soap operas are known for tugging at viewers' emotions and by that definition, there are plenty of TV shows with the same hallmarks.
1. 'The O.C.'
From Josh Schwartz who also created Gossip Girl, The O.C. followed Ryan Atwood (Ben McKenzie) as he started a new life in the affluent area of Orange County, Calif., with the Cohen family.
Ryan became best friends with Seth Cohen (Adam Brody). Every episode throughout the show's four-season run focused on the two characters navigating high school and their relationships with friends, family, and their love interests, specifically Marissa Cooper (Mischa Barton) and Summer Roberts (Rachel Bilson). 
The O.C. became one of the most popular teen shows in the early 2000s and is available to watch in its entirety on Hulu. 
2. 'Jane the Virgin'
Jane the Virgin follows the daughter of a teen mother, Jane Villanueva (Gina Rodriguez), who discovers she became pregnant after being accidentally artificially inseminated following what was supposed to be a routine doctor's visit. The series, a satirical telenovela which ran for five seasons before ending in 2019, earned Rodriguez a Golden Globe Award in 2015. Watch all five seasons of Jane the Virgin on Netflix. 
3. 'Mistresses'
The ABC series, Mistresses, ran from 2013 to 2016 before getting canceled after four seasons, according to IMDb. The show starred Alyssa Milano, Jes Macallan, Rochelle Aytes, and Yunjin Kim as four friends figuring out their lives together while they each had illicit or complex relationships. Watch the entire series on Hulu. 
4. 'The Secret Life of the American Teenager'
Another program about pregnancy, Brenda Hampton's The Secret Life of the American Teenager documented what happened to 15-year-old Amy (Shailene Woodley) after she came home from band camp pregnant.
The show debuted on Freeform (formerly ABC Family) in 2008. It ran for five seasons before coming to an end in 2013. Watch the entire series on Hulu. 
 5. 'Ugly Betty'
From creators Silvio Horta and Fernando Gaitán came ABC's Ugly Betty, a series about Betty (America Ferrera) trying to make it in the cutthroat world of fashion.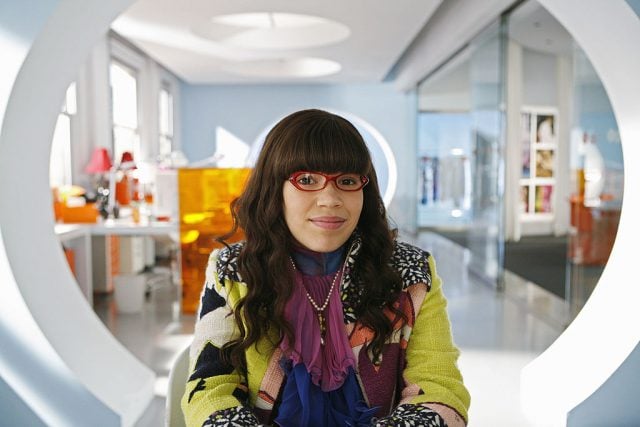 The acclaimed series earned Ferrera multiple awards for her performance in the show including a Golden Globe and an Emmy, according to IMDb. Ugly Betty ran from 2006-2010 ending after four seasons. Watch the entire series on Hulu. 
6. 'Nashville'
A series about the country music industry in Nashville, Tenn., followed characters at various points in their careers. Hayden Panettiere played the young star, Juliette Barnes, while Connie Britton played the role of Rayna Jaymes, the reigning queen of country music forced to find a way to remain relevant in changing times.
The series started out on ABC before later switching to CMT. Nashville ended after six seasons in July 2018, according to IMDb. Watch every episode of Nashville on Hulu. 
Source: Read Full Article