'Below Deck Med' Fans Have a Unique Opportunity To Meet Captain Sandy
Below Deck Mediterranean fans have an exclusive opportunity to meet Captain Sandy Yawn during the "Captains of Industry" tour.
The thrilling event kicks off in Coral Gables, Florida on Saturday, March 7. Yawn will then continue on with a multi-city tour, that runs through October 2020. Event attendees will have the opportunity to explore an exclusive property and check out a featured vessel docked on-site.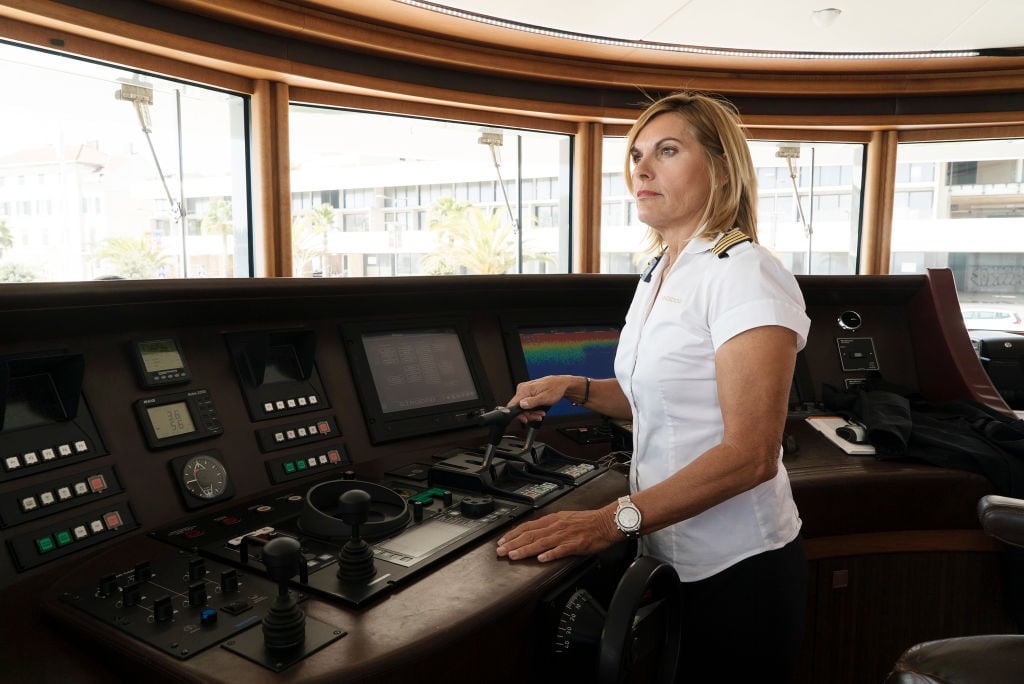 Plus, this is a great opportunity to support the maritime industry, its leaders and engage with Yawn. She will be the keynote speaker at each of the 10 event locations. Yawn will also be presenting the prestigious Captains of Industry Award to a deserving recipient.
A celebration of wine and water
The launch event will include a wine tasting leading up to the presentation. "This celebration of water & wine will take place across a series of boat shows, luxury estates, and waterfront marinas," according to a release.
Plus attendees will leave with a signed copy of Passion for Wine. "Enjoy the ultimate waterfront wine tasting experience during a progressive Spectrum of Style food and wine pairing presented by award-winning author and sommelier Marnie Old, with each guest receiving a signed copy of the Passion for Wine journal."
Sip wine and explore one of the Sea Ray vessels docked in front of the event mansion. Lucky attendees may even get a chance to do a little boating too. "Sea Ray will host luxurious champagne cruises throughout the event with chances to explore our latest models, including the new SLX R 400e Outboard at select tour stops." All events will be held at a luxury listed estate, along with Sea Ray Champagne Cruises and Sea Trials available from the dock at the home. 
"Recently debuted at CES 2020 and an Innovation Award recipient at the Miami International Boat Show, the groundbreaking SLX-R 400e Outboard will be available for limited on-water demonstrations during the Miami Captains of Industry tour launch event," according to the release.
Witness the Captains of Industry award presentation
Yawn will personally present the Captains of Industry award to each recipient. "Captain Sandy will present the highly coveted award to Michael T. Moore for his legendary strides as a Miami leader in marine conservation and maritime law," according to the release.
"As founding partner of Moore & Company, specializing in maritime and aviation law, and as former chairman of SeaKeepers, Michael has made great waves guiding marine conservation efforts in South Florida through SeaKeepers' DISCOVERY Yachts Program." The tour is still taking nominations for the Captains of Industry award too.
Tickets are still available and Yawn is offering a special discount for fans. "As Captain Sandy's gift, enter her exclusive Friends & Fans Discount Code SANDY20 for 20% Tickets." Can't make the Miami event? Reserve your spot now for any of the upcoming dates too.
Source: Read Full Article