'Below Deck Med': João Franco Is Engaged!
After sharing that he is making major life changes, João Franco from Below Deck Mediterranean made another huge announcement — he is engaged!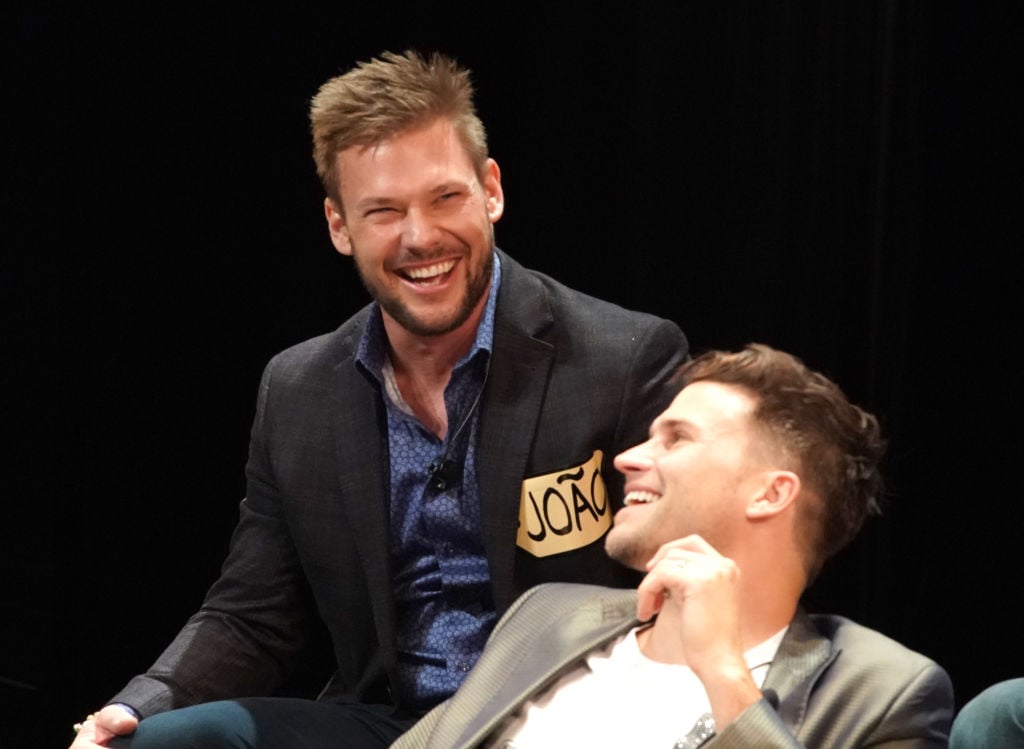 The bosun turned yacht captain shared that he and girlfriend Michelle Dicu are engaged as the couple looks forward to the future. "The most incredible feeling I have ever felt was when she said yes💕 I've never felt a happiness so true and I fall in love with her over and over again, every day. Here is to the rest of our lives by each other's side❤️," he shared on Instagram along with a sweet photo.
Franco recently shared that he has decided to stop drinking alcohol after coming to terms with the negative impact it had on his life. He's spent several weeks in his home country of Zimbabwe visiting family and friends. Dicu also joined him as the couple embarked on one adventure after another. Clearly, this has been a life-changing trip as Franco has emerged happy and looking forward to a new life with Dicu.
He knew she was the one
Franco told Showbiz Cheat Sheet that the couple met in New York when he visited her dental practice for teeth bleaching before his first reunion on the show. He immediately connected with the dental hygienist and the two started dating. Although they had a long-distance romance, the couple never spent many weeks apart. He spent weekends visiting her in New York or she would visit him in South Florida.
He also shared that he found the perfect person who shared his love of adventure too. When he wanted to go shark diving, he asked her if she'd like to go too. "I sort of just asked if she might consider doing the shark dive with me," he said. "She said 'why not?' which was amazing."
Dicu clearly has the same zest for life and told Showbiz Cheat Sheet she didn't see why she wouldn't consider it. "I thought about it and didn't see why not," she said. "Of course I didn't tell my parents beforehand," she laughed. He said during the dive he watched his fearless girlfriend pushing sharks away with ease.
Franco has made major life changes
Franco is almost a different person than what viewers saw on his last season of Below Deck Med. He reflected on the dangers of drinking, sharing that he could have killed someone or could have been killed as a result. "I should have died this weekend with my actions," he revealed in an Instagram post, along with a photo with his sister and Dicu.
He added, "I should have died a month ago on my way to Victoria falls when I drove with my best mates in the car. I can count at least 10 times a year that I should have died. So why am I still here?"
The series of three posts may have been leading up to the big reveal that he and Dicu are engaged. The post he shared before his engagement announcement reflected on family and love. "It's the first time in MANY years most of my mates, family and I had been together in one place. We all came back to Zimbabwe at the same time, mostly unplanned," he shared. Adding, that he hopes by not drinking he will save lives. Plus, "This is at least one of the reasons I believe I'm still here. And it's certainly a reason worth living! I quit."
Source: Read Full Article