'Big Brother 21' Jackson Michie Responds to Dick Donato's 'False' Accusations Against the 'BB21' Cast
During Big Brother 8, Dick "Evel Dick" Donato intimidated his houseguests by unleashing personal attacks on them, earning the title as the most notorious Big Brother villain. Now a podcaster after his BB days, he frequently voices his opinions and dislikes of current contestants, especially BB21 champ, Jackson Michie.
In a Twitter post, Evel Dick called the winner a "blockhead" and claimed the contestants on their season had "crabs." Offended by his tweet, Jackson responded.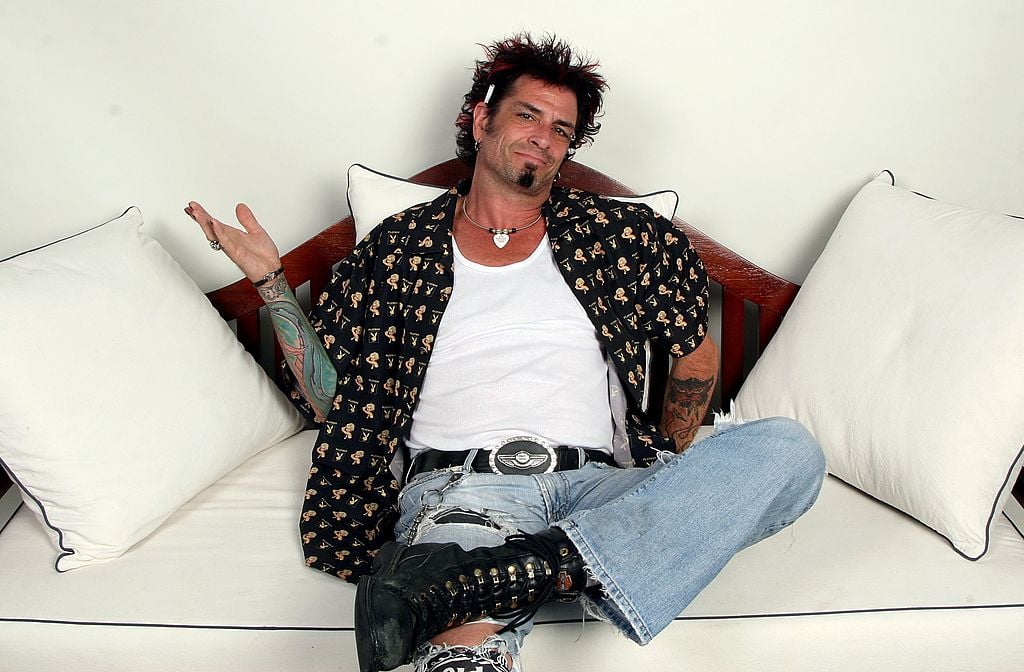 Many fans did not like the 'Big Brother 21' cast
On the first day, the majority of houseguests voted Jackson Michie as the Camp Director, and he had to banish four people immediately. He chose Jessica Milagros, a Latina woman, Cliff Hogg III, the oldest houseguest, and Kemi Fakunle and David Alexander, the only African American contestants.
Even though Jackson later explained why he made this selection, many thought he was a racist based on the houseguests he selected to banish. Additionally, several cast members bashed Kemi, for seemingly no reason, and Nick Maccarone stated he wanted to "spit on her."
In another situation, the main alliance at the time consisting of eight houseguests, locked Nicole Anthony out of the Head of Household room and talked badly about her, which many viewers classified as an act of bullying.
Fans also didn't like how Nick proclaimed his love for Isabella Wang, but the second she left the house cuddled with several other people and even began a relationship with Kathryn Dunn in the Jury House.
Finally, Jackson was caught on the Live Feeds cheating on slop and talking about his prior dependence on multiple Xanax pills a day. They also didn't like how he treated his girlfriend, Holly Allen, and felt like he disrespected several female houseguests.
Therefore, many of the houseguests received hate from viewers online.
Evel Dick Donato's posted tweet seemingly bashing the 'Big Brother 21' cast
On February 27, 2020, one of the most vocal against the BB21 cast and the winner of BB8, Evel Dick Donato, posted a tweet asking BB22 applicants to "stay home if you fit the following criteria." Dick's "criteria" include "racists" who "plan on targeting POC [people of color] from the start," also "blockheads" who "are addicted to watermelon," those who "will cheat eat on slop," and people who have "crabs."
Due to fans believing Jackson is racist, his admitted obsession with watermelon, and the rumors that he cheated on slop and has an STD, many, including Jackson himself, felt like Donato specifically called him out with the tweet. Therefore, he issued a response on his Instagram Story.
Jackson Michie responded to Evel Dick Donato
The BB21 winner uploaded a screenshot of the tweet with a few captions. In one, he clarified that "no one on our season had an STD." He also advised Evel Dick to be careful about calling people out with "crabs" because the BB8 winner was removed from his second season due to a positive HIV diagnosis.
Jackson ended with a message to those supporting the podcaster's sentiments: "Y'all do realize that he's the biggest piece of s**t misogynist to ever play Big Brother, right? And y'all are praising him…? The hypocrisy" and included a few laughing emojis.
Big Brother 21 houseguest Kathryn Dunn clarified the STD rumor in a BB subreddit. She explained she "made a joke one time to Holly and said 'crabs are a b***h' (because who doesn't love a good crab joke lmao)."
She then claimed, "Twitter ran with it," so it became a huge thing, while untrue. Evel Dick has yet to respond to Jackson.
Source: Read Full Article