'Cobra Kai': Will Elisabeth Shue Return as Ali Mills for Season 3 of the Netflix Series?
On paper, Cobra Kai sounds like a wild idea. After all, the show radically shifts the perspective of The Karate Kid franchise to the original villain, Johnny Lawrence (William Zabka). Aside from How I Met Your Mother, no one would have expected Cobra Kai at all. Yet, the TV show is a huge hit, and fans are hoping to see another of the original movie's stars join the cast.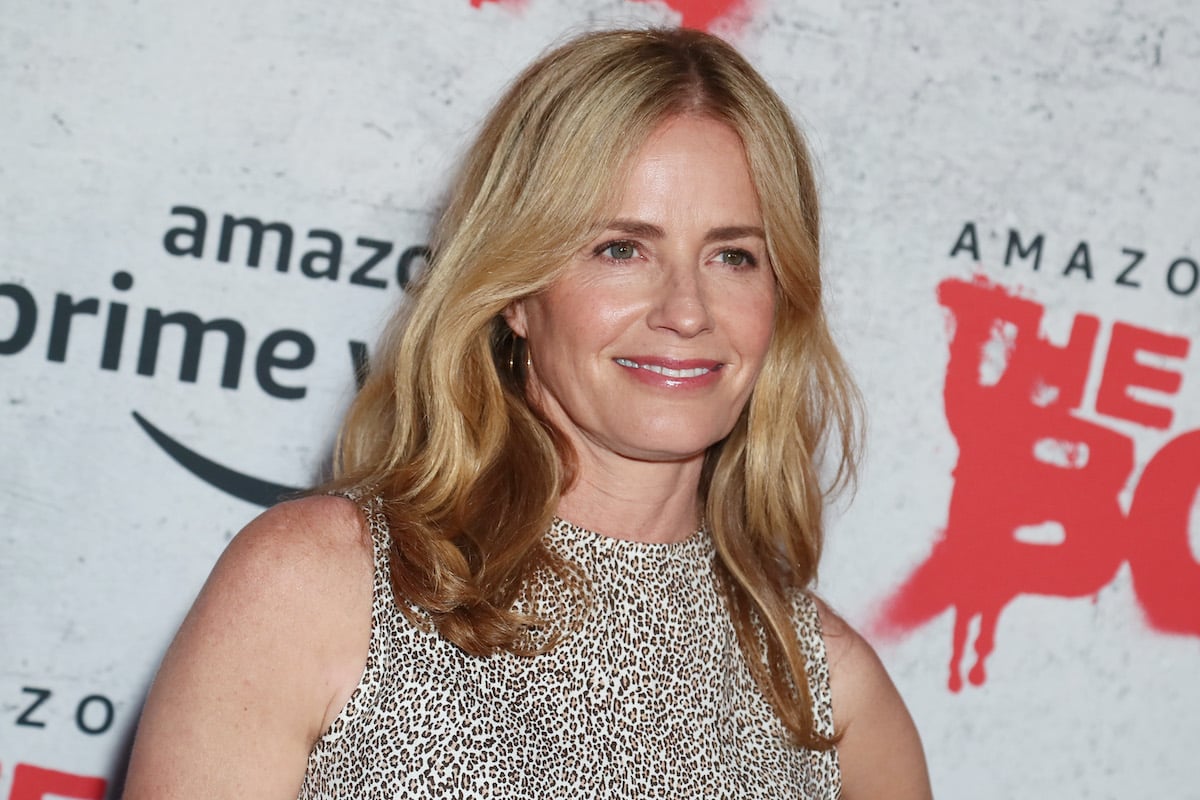 'Cobra Kai' reunited many actors from 'The Karate Kid' movies
Cobra Kai reunites Zabka's Johnny with his on-screen rival, Daniel LaRusso (Ralph Macchio). And the show thrives in how these two characters' shared history comes to bear more than three decades after The Karate Kid. This time, the lines of good and evil are not nearly as clear. But these two men are far from the only actors to reprise their roles from the movies.
Most notably, Martin Kove is back as original Cobra Kai leader John Kreese. Johnny's former sensei reappears after he reopens the dojo and stirs up more trouble. Randee Heller also turns up in a few episodes, reprising the role of Daniel's worrisome mother. And Rob Garrison, Ron Thomas, and Tony O'Dell appear as Johnny's high school friends and former Cobras.
Season 2 teased the return of Elisabeth Shue as Ali Mills
Pat Morita — who played Mr. Miyagi in The Karate Kid movies — passed away in 2005. So there's really only major holdout from that original movie. In the first film, Elisabeth Shue played Ali Mills, a former flame of Johnny's who winds up getting close to Daniel. However, the actor never reprised the role in the sequels. Cobra Kai gives some updates on what Ali is up to.
Viewers learn that she is married and a pediatric surgeon. But Ali herself never appears. Johnny in particular is still heartbroken over his failed relationship with her. He even friend-requests her on Facebook, albeit accidentally. By the end of season 2, Ali has accepted his request. With Cobra Kai Season 3 coming in 2021 on Netflix, Ali might be on her way.
Will the actor really return to the series for the first time since 1984?
Recently, Shue played Madelyn Stillwell on Amazon's big hit series The Boys. But in 2019, Shue teased she could be ready to cross over to Cobra Kai. And with season 3 wide open for her return, now's the time. In an interview with ET Canada, Shue conceded that she is already a fan of the show.
"I have seen it. And I thought it was really well done. And I'm thinking about it. That's what I can say… Ali with an I may live once again."
That's far from a lock that Shue will return as Ali on Cobra Kai. But considering this interview was done before the show had Netflix money, the chances are probably even stronger now that Shue will appear. It's unclear if it will be a one-off cameo or a more substantive role. Stay tuned.
Source: Read Full Article