'Counting On': 3 Ways Jill Duggar's Demeanor Has Completely Changed
A couple of months back, Derick Dillard let itslip that his wife, Jill Duggar, was workingwith a therapist on boundary issues. Family followers were thrilled to hearshe was working with a licensed professional, and even the most ardent criticcan admit that Jill seems to have gone through some serious changes in recentmonths. In fact, the further she gets from her famous, supersized family; themore her demeanor seems to be changing.
Jill has developed sassier facial expressions
Jill took to YouTube to share her hunt for quarantinesupplies, and family followers noticed she wasn't exactly keeping sweet. In thevlog-style video, Jill rolled her eyes, made sassy facial expressions, and, overall,seemed like an average, mainstream young mother. The change was significantenough for fans to notice, too.
RELATED: Are'Counting On' Fans Reading Too Much Into Jill Duggar's Posts, or Is She TakingJabs at Her Family?
Family followers also noticed that Jill was quick to admitthat her kids didn't know how to "behave" in Walmart, something that most ofthe Duggar kids would never actively admit. The video was in stark contrast to JessaDuggar's recent YouTube uploads, all of which attempt to paint her family ina really positive light. Jill appears to be more willing to put her real lifeout there. Perhaps, therapy has taught her that perfection isn't necessary oreven attainable?
Jill has dropped the sickly sweet voice that every Duggarwoman wears once she's married
Michelle Duggar's "baby voice" has been discussed at lengthon multipleonline forums. Family critics largely believe the baby voice is an act, andtheir theory has been largely proven after each of the Duggar girls found themselvesin courtships. Each one appeared to develop the same baby voice during theirearly courtships, and several appear to carry it through into their marriage.Anna Duggar, who married Josh Duggar in 2008, has also seemingly adopted the samecadence.
RELATED: 'CountingOn': Is Jill Duggar Close With Any of Her Siblings?
Jill did the same when she first married Derick. After their2014 nuptials, the duo starred in Counting On for three seasons, andJill's voice was decidedly higher and sweeter. Now, years after they've leftthe show and separated from the Duggar clan, Jill's voice appears to be far morenatural.
Jill has dropped some of the Duggar family catchphrases in recentmonths
Jill's Instagram feed has a more secular feel than that ofmany of her siblings, too. She's seemed to drop some of the family's favoritecatchphrases, and her posts feel a bit more natural and personalized in recentmonths.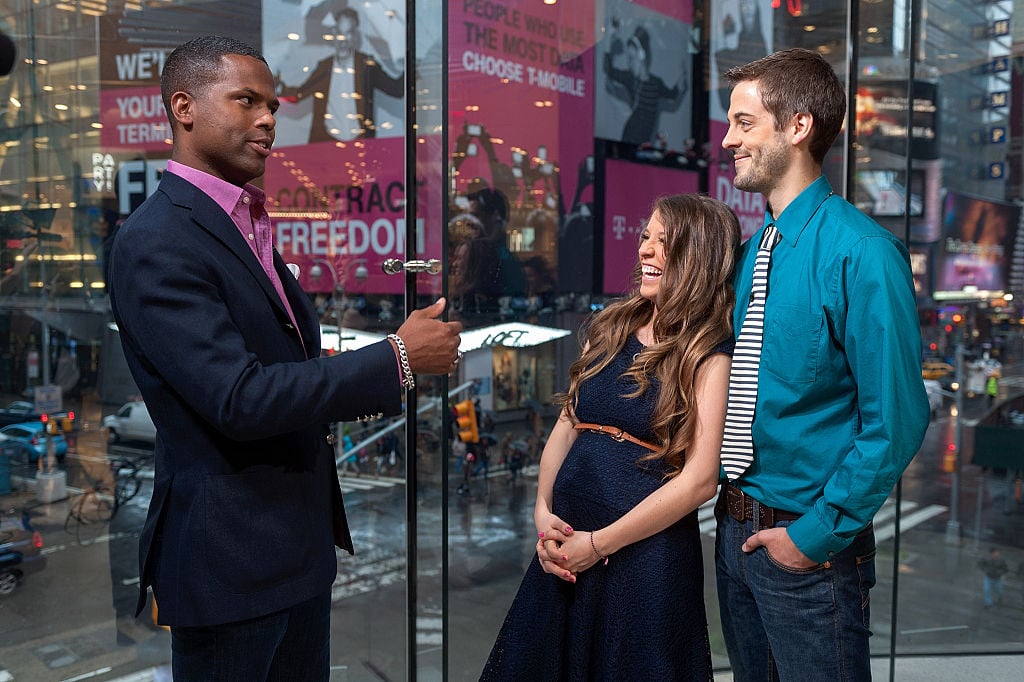 RELATED: JillDuggar's Husband, Derick Dillard, Said He Really Wants His Kids to 'LearnAcademically' and 'Develop a Work Ethic'
The Duggar family has a tendency to write birthday poststhat feel like they are pulled from a template. Each one says the same thing,and there is very little in the way of personality in the posts. Jill hasn'tdone that recently. Perhaps Derick and Jill have spoken with someone who ishelping them with their image, or the fact that they only have two children isallowing them to develop a more personal relationship with them. Whatever thereason is, family followers are happy to see the changes.
Source: Read Full Article