'Counting On' All the Times Fans Felt Jeremy Vuolo Disrespected Jinger Duggar
JingerDuggar and Jeremy Vuolo have been married for more than three years. Whenthe two first started dating, people loved them together. Vuolo was a breath offresh air in the Duggar family, since he didn't come from the same church orknow the Duggars his whole life.
As time went on, though, some fans started to change their tone about Duggar and Vuolo. While there are people who still love the two together, there have also been several times when fans haven't been happy with the way Vuolo acts toward his wife.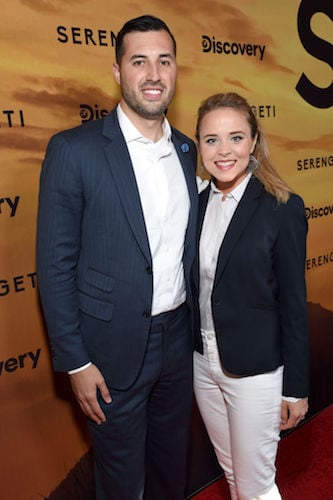 Vuolo recently came under fire for the way he spoke to Duggar during a video
Duggar and Vuolo recently posted a "would you rather" video on Instagram, and fans weren't pleased with the way Vuolo acted during the video. People noticed that he would often cut Duggar off before she had finished her thoughts and that, if she took too long to answer, he'd make a comment.
Vuolo also made fun of the way Duggar dressed as a child, to which fans didn't react well. "I've always noticed or had intuition Jeremy is a dictator," one person commented. "Jeremy constantly interrupts and try's [sic] to answer for her," someone else wrote.
Some critics think Vuolo speaks to Duggar like she's 'hired help'
When Vuolo posted a story during the lockdown about howDuggar takes such great care of him and their daughter, some of the show'scritics didn't think his words reflected something someone would say abouttheir wife.
"Jinger is taking amazing care of us," Vuolo praised. But fans thought his words weren't what they should have been. "Jeremy sounded more like he was praising the hired help instead of genuinely thanking Jinger," one user wrote on Reddit.
Vuolo once admitted he's tempted by other women
Earlier in Duggar and Vuolo's marriage, he stated on a podcast that he sometimes feels temptation toward other women. Vuolo, who is very religious, didn't specify exactly what temptation means to him, but he did say that he tells his wife when those instances occur.
Vuolo also revealed that he doesn't keep social media apps on his phone — rather, he accesses them through Duggar's phone. Fans have expressed that they feel like Vuolo's actions are making Duggar insecure; she reportedly prays for his purity.
Fans theorize that Vuolo is behind Duggar's new look
Last year, Duggar unveiled a brand new hairstyle: She had ditched her long, dark hair for shorter, blonde locks instead. And when she first arrived home after going to the salon, Vuolo was obsessed with how she looked. But his reaction got to the point where fans started to wonder if she had dyed her hair simply to please him — it almost seemed like he wasn't happy with her appearance prior to the change. He even revealed on Counting On that he prefers the "now Jinger" to the way she looked before.
Some think Vuolo does damage control on social media
Couples often post photos of each other on social media, but it doesn't always reflect what their relationships are like behind the scenes. And recently, Duggar has been posting a lot about how much he loves his wife — to the point that fans are thinking it could be damage control.
Vuolo wrote that he loves "staring into your pretty eyes" on Duggar's recent Instagram photo, and fans were quick to clap back. "He's doing that for damage control," someone wrote. Others agreed. It's unclear what Duggar and Vuolo's dynamic is truly like, but fans have certainly had their share of problems with Vuolo's words and actions toward his wife.
Source: Read Full Article