'Counting On' Fans Criticize Jinger Duggar and Jeremy Vuolo's Lifestyle in A Recent Photo
JingerDuggar and Jeremy Vuolo have been living amuch different lifestyle than Duggar's family ever since they wed. Theyopted not to settle down in Arkansas near her parents and instead moved toLaredo, Texas, where Vuolo was working as a pastor at the time.
Since then, the two have moved to Los Angeles, California, with their daughter, and they seem to be living their best lives. But not everyone is happy with it.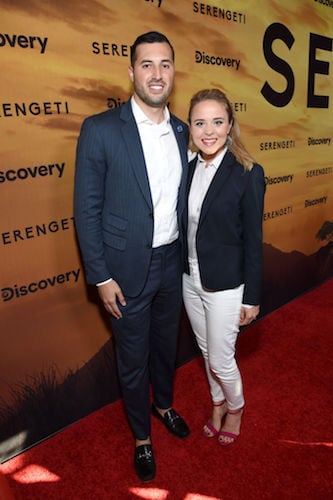 Duggar and Vuolo are arguably the most modern Duggars
When Duggar and Vuolo were first married, it was immediatelyclear that they would do things differently than Duggar's relatives. Vuolo wasvery religious, but he attended college and played professional soccer, givinghim a much more ordinary background; he wasn't sheltered the way Duggar was. Itwas only a matter of time before his mainstream ways rubbed off on her, and sofar, that's been the case.
Duggar now wears less conservative clothing and watches modern television. She also listens to mainstream music and has made friends outside of her strict, conservative Arkansas church.
They seem to adore their daughter, Felicity
The two also haven't expanded their family the way most Duggars have. In November 2019, Duggar and Vuolo celebrated three years of marriage — but they only have one daughter. Felicity was born almost two years after the couple wed, which shows they're clearly not on the fast track to have as many kids as possible.
Duggar and Vuolo dote on Felicity. They love taking photos of her and spending time with their little girl. Vuolo even helps her learn how to brush her teeth (and showed the cutest video doing so). It seems clear that she is their main focus, though some fans disagree.
Some fans think the two are too into their looks to care about anything else
Duggar recently posted a candid photo of the couple taking a walk with Felicity. They were dressed very well, almost as though they were going to church (or somewhere even fancier). And one fan took to the comments to express their distaste in the couple's lifestyle.
"For some reason I'm not crazy about this couple.. [They're] just too much into [their] looks than anything else," the user commented. The comment received 36 likes, showing that others evidently agreed. But when we returned to the post later, it appeared to have been deleted; it's unclear if Duggar deleted it or the fan did. Reddit users also created a thread to discuss the couple's outfits and lifestyle based on the post. "Jinger cosplaying as a business woman again," the original poster wrote. "In every picture they look like two random people and a baby taking a stock photo or something. It's all so staged," someone else wrote.
Other fans came to the couple's defense
Though some weren't crazy about the photo, others loved it. "Such a stylish family!!!" one user wrote. "You have such a beautiful family and I hope you are enjoying Southern California," another person commented. Fans seem to love that Duggar is adjusting to a more modern life. Her followers are often rooting for her whenever she does anything mainstream, and they enjoy seeing her be the best version of herself. 
Source: Read Full Article