Fans Say Caelynn Miller-Keyes and Dean Unglert Are 'The Couple Bachelor Nation Never Knew We Needed'
Dean Unglert and Caelynn Miller-Keyes got together on the most recent season of Bachelor in Paradise. Along with Hannah Godwin and Dylan Barbour (who are engaged), they're one of the last remaining couples to stand the test of being a relationship out in "the real world."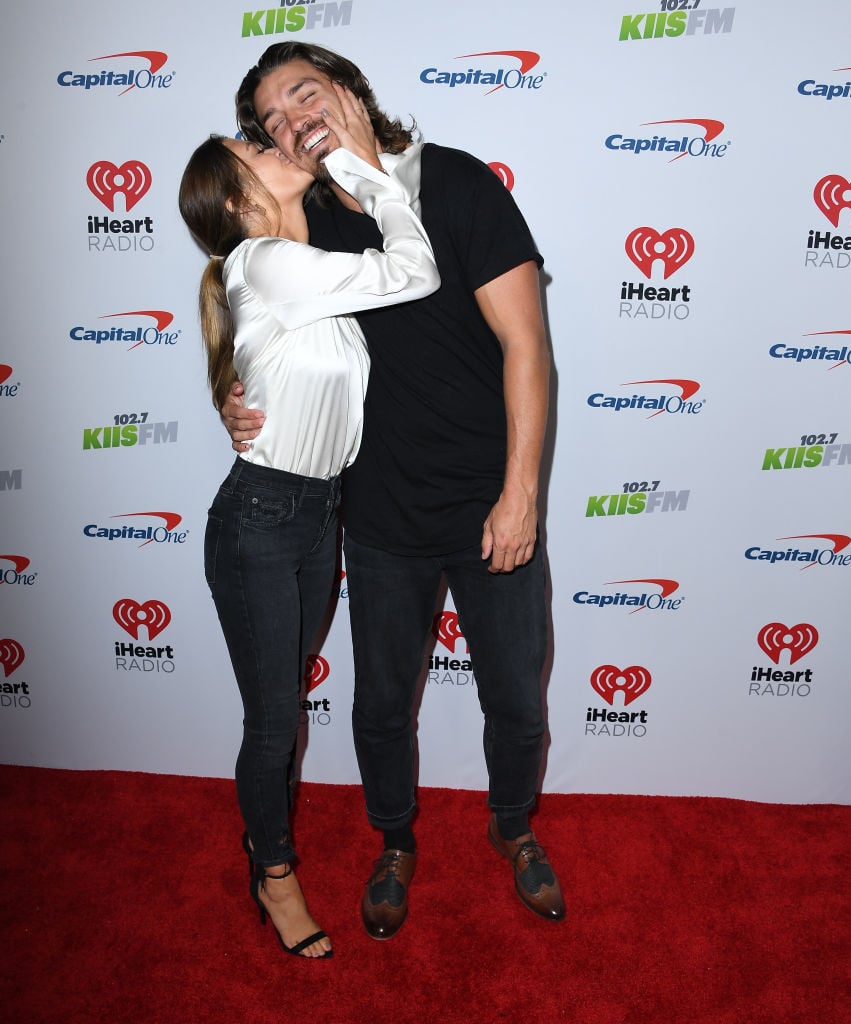 Unglert and Miller-Keyes had a bumpy start. Unglert told the former beauty pageant queen he didn't come to Paradise looking for anything serious. When they started to develop feelings for one another, he broke up with her on her birthday, saying he couldn't give her what she wanted: a boyfriend. Miller-Keyes was heartbroken, but moved on pretty quickly to Connor Saeli. However, as Bachelor Nation isn't soon to forget, Unglert returned a couple of weeks later to ask Miller-Keyes to leave Mexico with him so they could be together. She did, and the two have been happily together ever since.
Dean Unglert and Caelynn Miller-Keyes adopt an old dog named Pappy
Recently, the two added another member to their happy little family: an adopted dog named Pappy. Ever since, Bachelor Nation has been basking in the trio's unmistakably happy glow.
Bachelor Nation loves Dean Unglert and Caelynn Miller-Keyes together
On a recent Instagram post of Miller-Keyes', one fan commented: "The couple bachelor nation never knew we needed 😍😍"
Other fans couldn't help but agree.
"right?! I agree! I really hope this bachelor couple makes it!!!" wrote another fan.
"wish there was a reality show for just them," commented another.
These days, the couple's Instagram pages are filled with Bachelor fans commenting on their happiness.
"You two are very cute together, not just looks wise… I think he needed someone like you .. both adorable," wrote one fan.
"Top 3 couples to come out of bachelor franchise," commented another.
"One of my favourite couples. Wishing you so much happiness !!" commented another Instagram user.
"You guys are adorable and I love your journey ❤️" commented another.
"I wasn't sure if you two were a 'match' after watching bachelor in Paradise! So glad you're still together and everything is working out 😘
Amazing !!!!" wrote another fan.
Things have certainly changed for the couple since Bachelor in Paradise, when they would often receive criticism for how they were navigating the early stages of their relationship. Now, though, Unglert and Miller-Keyes have become one of Bachelor Nation's most beloved couples.
Read more: 'The Bachelor': Victoria F. Finally Explains Why She Pushed Peter Weber Away All Season
Source: Read Full Article