J-Lo and Madonna: Who Has a Higher Net Worth?
Superstar Jennifer Lopez is just coming off her electric performance at the Super Bowl with Colombian singing sensation Shakira, as well as her highly acclaimed performance in 2019's Hustlers. With her upcoming nuptials to baseball legend Alex Rodriguez, the singer-actress is riding a career high and enjoying plenty of personal good fortune.
Music legend Madonnais still going strong with her concert tours and parenting six children. In showbusiness since the early 1980s, the Material Girl became known not only as apop icon but also as a brilliant business mind, consistently reinventingherself to stay relevant. Her strategy clearly worked, where she is still a topname in the industry at the age of 61.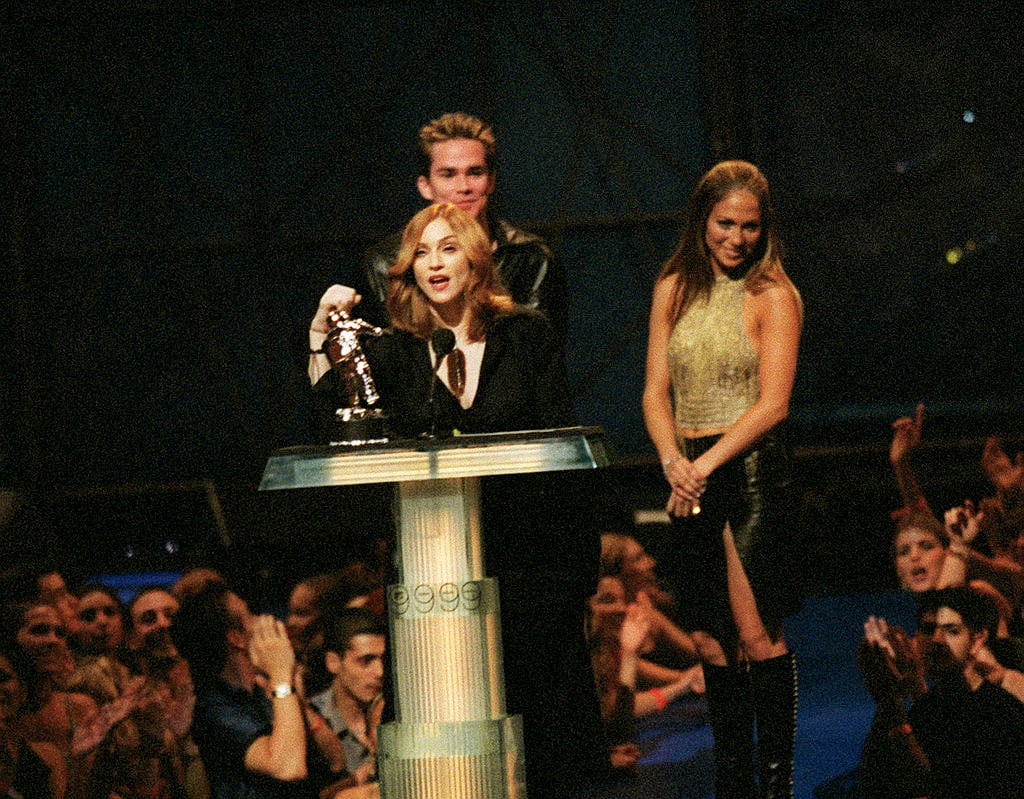 Since both women have achieved massive affluence, it may be hard to guess which one has the highest net worth.
J-Lo's on and off-screen success
Lopez burst on the music and film scene with her breakthrough role as Selena Quintanilla-Pérez in the 1997 film Selena, where she was able to show off her singing talents as well as her acting chops. From there, J-Lo's star kept rising with films including Monster-in-Law, Enough, Bordertown, Maid in Manhattan, and The Wedding Planner, soon proving that she was a box office draw.
On the music scene, Lopez also hit pay dirt where Billboard reports she has sold more than 80 million records worldwide, and 40 million albums. Her concert tours brought in massive crowds, meaning massive sales – from 2001 to 2016, she raked in nearly $80 million in earnings from all of her tours, according to Harper's Bazaar. Her "All I Have" Las Vegas residency from 2016 to 2018 grossed $97.5 million, according to Billboard.
But wait… there's more. Don't forget about J-Lo's four-season stint on American Idol, where she earned $12 million per season, as reported by Forbes. The mega celeb has also dabbled in fashion design and launched her own production company, Nuyorican Productions, to increase opportunities for women.
"One of the reasons we started a production company was because there is a lack of roles out there for women like myself—for women period," she told The Hollywood Reporter in 2018.
Total Net Worth: $400 million
True blue business woman
Born Madonna LouiseCiccone in August 1958, the pop icon hit the music scene in 1982 when her firstsingle, "Everybody," was released. That was followed by "Burning Up," and herfirst worldwide hit "Holiday," which put her on the music map.
An onslaught of albums followed, where she soon learned to make sure she had writing credits to her name. According to Refinery29, she became a co-writer on every song by the time her third album "True Blue" hit the record stands.
Madonna embarked on amyriad of concert tours including 1987's Who's That Girl, 1990's BlondAmbition, and the 2006 Confessions tour, all resulting in hugeticket sales. According to Forbes,her concert tours have grossed an estimated $1.2 billion.
Wanting to prove she could make it on the silver screen, the pop icon starred in several films including A League of Their Own, Evita, and Dick Tracy.
The singer wanted to add more titles to her name, and in the '90s formed the company Maverick. The business was intended to launch a record label, book publisher, music publisher, film, and merchandising, yet Madonna was divested from the company in 2004 due to lawsuits over mismanagement from. 
Known as a chameleon in the industry for her ability to recreateherself with a new persona every few years, Madonna has managed to stay in thelimelight for four decades. Now on performing worldwide with her Madame X tour,the pop sensation will conclude this particular run in. March.
Total Net Worth: $850 million
Though Madonna's monetary total ranks higher than J-Lo by Celebrity Net Worth, it is evident that both women have skyrocketed to success.
Source: Read Full Article