Jessica and Mark's Dynamic Following 'Love Is Blind' Is Exactly What You Would Expect
Love Is Blind — joining Netflix shortly after the premiere of the hit reality show and social media experiment, The Circle — asks viewers if love is truly blind. When a group of men and women "meet" with a wall between them, will they be willing to jump into an engagement and say "I do" at the aisle, or will social pressures and real-life stressors get in the way of their happily-ever-after fairytale? On the show, multiple individuals fall in love — seemingly overnight — and proceed down the show's whirlwind set up.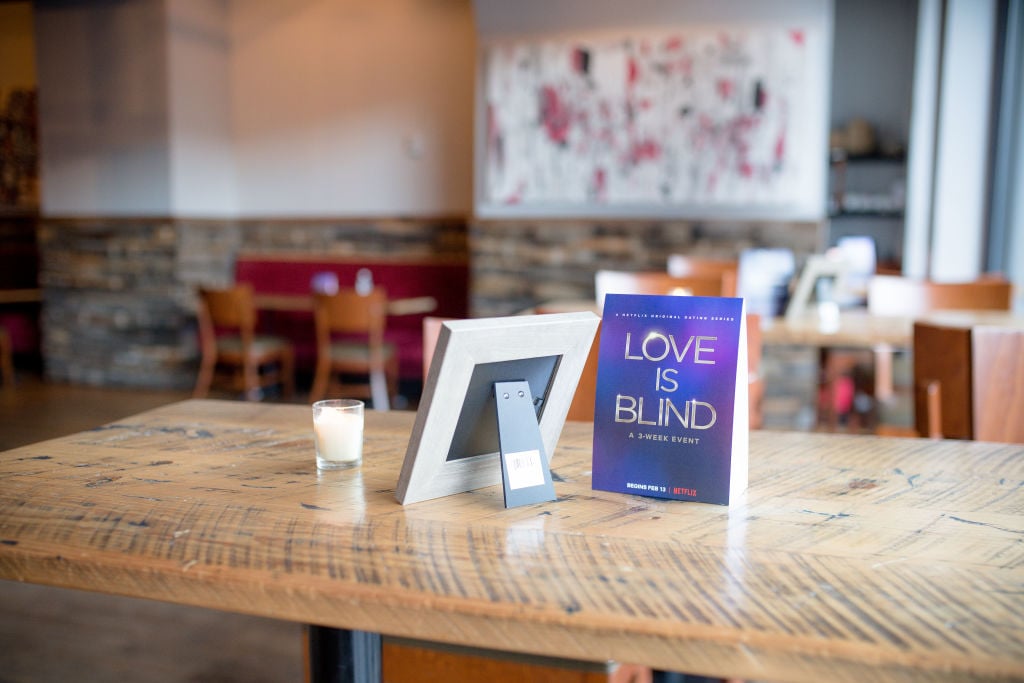 From vacations in Mexico to living together in an apartment, the show recreates life, yet takes the fast lane… the ultra-fast lane. Of all the couples, Mark and Jessica still have fans up in arms — fans feel he was too good for her; he fights too hard for her love and acceptance. Many feel he deserved to meet a girl who was as ready for commitment, or as willing to be honest with what she needs.
Spoilers for Netflix's 'Love Is Blind' below
What happened between Mark and Jessica on 'Love Is Blind?'
Jessica falls for two men — without ever meeting them — on Love Is Blind: Barnett and Mark. While she initially felt she would wind up with Barnett — a man falling squarely into the frat-boy persona she usually aims for — Barnett ended up changing his mind, and he chose a different woman (after imagining a married life with Jessica from behind a wall).
Jessica then goes crawling back to Mark – emotions all over the place — and winds up engaged to the man who is a bit more introspective, vulnerable, and communicative than Barnett. While Mark seems like the superior catch, Jessica struggles to match his physical appearance with the voice when they finally meet. 
Jessica wavers back and forth — feeling for Mark, and then wanting to cut things off. She jumps between thinking he's the perfect guy and then wondering if their age difference will cause a rupture in their romance. She's an established career woman (34 years old), and he's a fitness trainer figuring it out (24). And, these facts (among others) wind up preventing Jessica from saying "I do."
Throughout the course of the show, Mark fights for Jessica; he does all in his power to make their dynamic work. He is patient and sweet, communicative, and accepting. He is mature and open, while she (though ten years older) often feels stuck in her sorority days. He tries, and she remains lost and largely unappreciative. Thus, where they stand today should come as no surprise. 
Jessica virtually ghosted Mark following 'Love Is Blind'
When talking about where he and Jessica stand, Mark told the New York Post that she ghosted him after running from the altar. He stated:
We haven't talked since the wedding day…I reached out at some point — nothing bad, just to say, like, 'Hey, I hope everything's going well, I hope everything's doing all right.' I didn't hear back. But to me, it's just sending love out there. Like, 'Hey, I hope you're doing OK.' And that's that.
Should it come as a surprise that Mark — once again — revealed hoq big his heart is, and how much of a gentleman he can be, while Jessica failed to rise to his level? She couldn't even send a text to catch up. In the end, age and maturity don't always go hand in hand. 
Source: Read Full Article