Love Is Blind Stars Open Up About Their Very Different Endings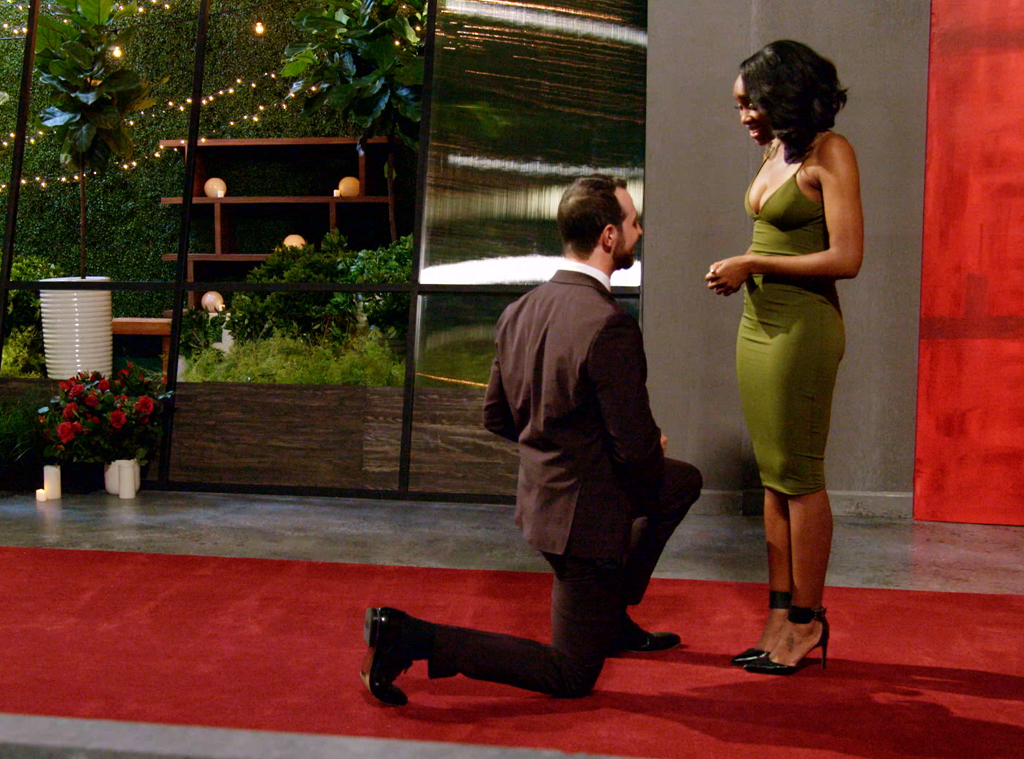 Netflix
The Love Is Blind experiment was successful…for some! Warning, spoilers follow for the season finale of Netflix's reality show Love Is Blind.
Of the five couples who walked down the aisle, only two said "I do," at the altar. Two out of five? Not bad for a show that asked people to talk to each other—without ever seeing the other person—until they felt enough love for them to get engaged. Love Is Blind then followed the couples on a romantic getaway, then back to real life with friends and family, all the while forcing them to interact with the other participating cast members, including some they previously had feelings for while in the seclusion pods.
For Lauren Speed, the Love Is Blind experiment worked out with Cameron Hamilton. They got married—and are still married. Can't say the same thing for Mark Cuevas and Jessica Batten.
Despite their breakup (Mark said he had not spoken to or heard from Jessica when this interview was conducted before the show's premiere in early February 2020), Mark told us he wouldn't do anything differently.
"This taught me so much about myself that I am so thankful for it and this whole ride and whatever like it was a thousand percent worth the price of admission. Whether that was a few tears and heartbreak, whatever that was, that was vulnerability and communicating and getting to know myself, but it was totally worth it, and I wouldn't change a thing," he told E! News.
"Yeah, I wouldn't either. I would do it the exact same way all over again, but hopefully try to squeeze in more sleep," Lauren said on the joint phone call.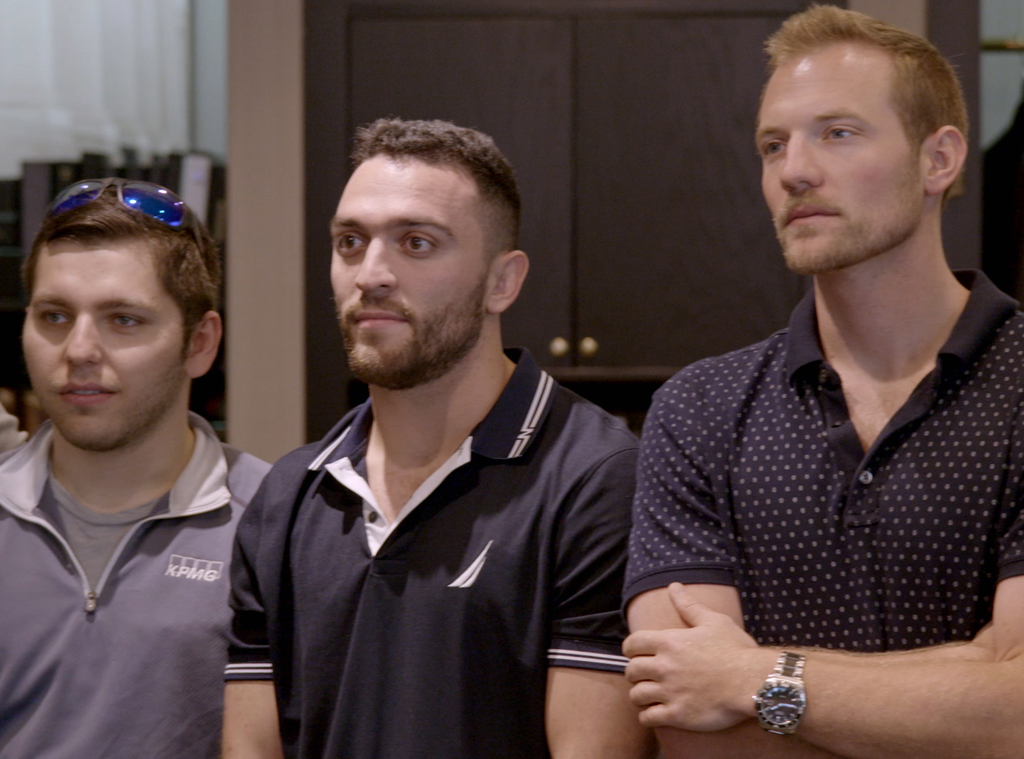 Netflix
Mark was all in with Jessica, 34, pretty much from day one. However, she fell hard for Matt Barnett and clearly had some issues getting over that one. There was also the 10-year age difference between her and Mark.
"I've got a lot love for her and this whole experience means a lot, but I guess the biggest obstacle for me was not understanding the perspective of age difference because I was 24 and she was 34. And that's nothing bad, it's real. That's a real thing and nothing bad to her. I love the idea of being married and finding my true love. But I think that that, to me was the biggest obstacle, trying to understand her, what she needed from me. And how could I be the best man for her, but the only way I could actually do that was being the best man for myself, you know? And I think that…it made an obstacle that didn't need to be there," Mark said.
Lauren's facing another type of obstacle with Cameron. She went from single to married in a matter of weeks.
"So, the biggest obstacle that we had to overcome is probably just adjusting to each other's lives. I mean, I feel like coming from a person who was single, a bit of a hermit admittedly [Laughs.], and kind of going into like a full-fledged marriage becoming a wife—I just feel like adjusting to each other's lives and molding and blending has been the most difficult, but I feel like we've been doing great at it," Lauren said. "Yeah, we're happy."
Both Love Is Blind cast members said the show was an eye-opening and learning experience. Lauren said she realized after a number of failed romances that she had developed defense mechanisms that she thought were helping her in the dating world, but they were actually hurting her.
"I wouldn't let people in, I would retreat. I learned that I really had to break down those walls, as a woman, to really let somebody in to love me properly and to love somebody else," she said.
Mark said he learned about vulnerability.
"I think that the only way we can really genuinely make a true connection with people is if we are not just 100 percent authentic with them but with ourselves. Before, I felt like I was dating with a GPS without a destination. I would just dive into a relationship and I didn't even know what I was looking for because I didn't really know what I wanted. And I think this whole experience taught me exactly, like, this is who I need to be and what I want to be, but also who I want to be for someone else. And I think being open and honest about that in the beginning from here on out…is what it taught me, essentially how to be a man in a relationship and how to be open and honest," he said.
Season one of Love Is Blind is now streaming on Netflix in its entirety.
Source: Read Full Article