Potential Bachelorette Kelsey Weier Responds to Trolls Claiming She Got a Nose Job
Signing up for The Bachelor inevitably means you're signing up for a bunch of public scrutiny, but people are taking it all kinds of too far with Peter Weber's fleet of girlfriends. Not only did Sydney have to deal with racist DMs after leaving the show, Mykenna was accused of being on drugs, and apparently now a buncha people are speculating about whether or not Kelsey Weier's had a nose job. To be clear, this is literally none of anyone's business! But apparently Kelsey's DMs were so rough that she hit Instagram to shut speculation down, simply captioning a selfie with "Spoiler alert: My nose is real."
She also confirmed that she's being harassed about her nose via DM by sharing this in her Insta Stories: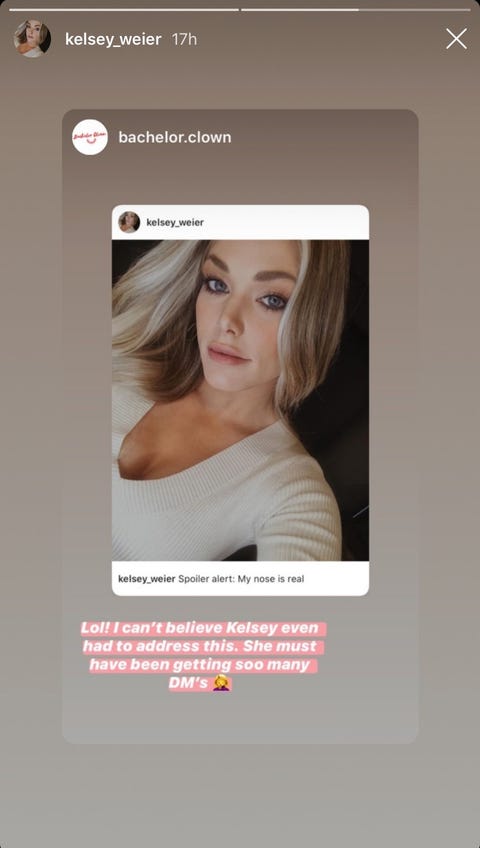 As a reminder, Kelsey is a frontrunner for ABC's next Bachelorette—at least according to Reality Steve. The Bachelor spoiler source hit his website and said "I can tell you three names that I know for sure have been in LA and met with production for formal interviews: Kelsey, Tayshia, and Tia. I'm sure there were more, but those three definitely did. I can't tell you who they like better, like less, whatever."
Meanwhile, it's been announced that the new Bachelorette will be revealed this Monday on Good Morning America. WHOMST WILL IT BE?!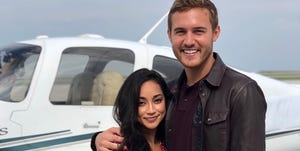 Source: Read Full Article