'Riverdale': Is Jughead Dead, or Is He Just Narrating His New Novel?
This season of Riverdale is messing with fans' heartstrings. For months now, the show has teased Jughead's (Cole Sprouse) death, and in the latest episode, his friends are mourning his loss. Call it wishful thinking, but fans don't think Jughead is dead. Some think he's actually narrating his new Baxter Brothers novel and carrying the show through a meta realm.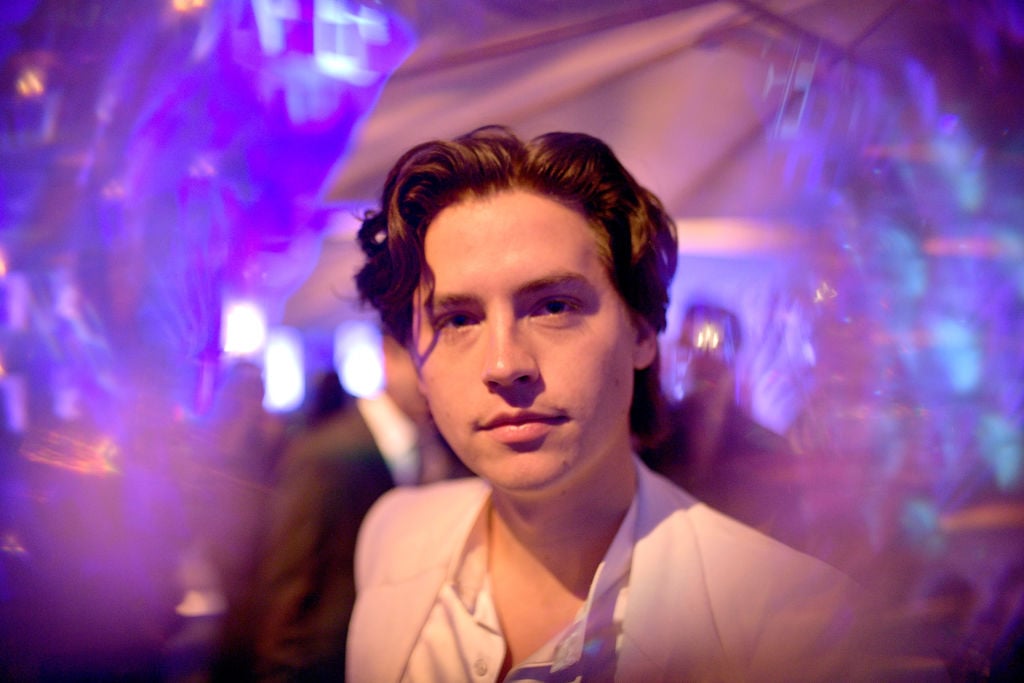 'Riverdale' has been dropping sordid clues about Jughead's death
Through short flash-forward scenes, Riverdale has been dropping details about Jughead's murder. In "Chapter Sixty-One: Halloween," F.P. (Skeet Ulrich) and Betty (Lili Reinhart) are in the coroner's office identifying Jughead's body. Then in the next episode, Archie (KJ Apa), Veronica (Camila Mendes), and Betty are arrested during biology class for Jughead's murder. 
In the eighth episode of the season, Jughead's three best friends are taken to the police station for killing him. In "Chapter Sixty-Six: Tangerine," Archie and Veronica find Betty standing over Jughead's body with a rock in her hand. More details of this scene are revealed in "Chapter Seventy: The Ides of March," when Archie finds no pulse on Jughead and declares he's dead. 
Why are The Baxter Brothers books important?
In "Chapter Sixty-Two: Witness for the Prosecution" (season 4, episode 5),  Jughead reveals he grew up reading The Baxter Brothers novels. He discovers that his grandad, Forsythe Pendleton Jones the first, was a writer and that he sent Jughead the books when he was a child. He also learns that all The Baxter Brothers books were written by authors who attended his grandfather's old high school, Stonewall Prep.
Now that Jughead is attending Stonewall, he wants to become the next author of the famed book series. The school holds a contest to find the best writer and asks students to write three chapters of the next Baxter Brothers book with a specific theme: the perfect murder.
'Riverdale' fans think Jughead is narrating his book
Riverdale is always narrated by Jughead. But many fans find it odd that Jughead is narrating his own death scenes. Now, as things turn more sordid, many are convinced Jughead's death is part of his "perfect murder" Baxter Brothers book. 
"What if it's all for his book," wrote one Reddit fan. "He makes it clear that he will write about the perfect murder for the Baxter brothers franchise. And what if it's all just his writing. And none of it is actually happening."
"I think when this storyline all resolves it's actually just the Baxter Brother's book that Jughead has been writing this whole time and everyone is fine and normal," wrote another Redditor. 
Considering how disconnected things feel this season, there's a real possibility the show is just weaving Jughead's book into the real narrative. But with all the twists and turns Riverdale throws, it's truly hard to predict anything. 
Source: Read Full Article