Shahs of Sunset Midseason Tease: See Reza & MJ's Feud Explode
A Shahs of Sunset showdown is just around the corner.
As E! readers surely know, season 8 of the Bravo hit kicked off with longtime BFFs Reza Farahan and Mercedes "MJ" Javid at odds. Why? Well, MJ has been accused of spreading cheating rumors about Reza's husband, Adam Neely.
And, from what we've seen in the exclusive midseason teaser above, fans will witness Reza and MJ's friendship deteriorate in real time.
"Go back to your stupid husband, cheat on each other, go to bath houses," MJ snaps at her once best friend.
"Go home and watch your baby, bitch! What are you doing here?" Reza angrily retorts.
Unfortunately, things seem beyond repair as they each resort to name calling in their respective confessionals. While Reza believes MJ is "a liar," the new mom writes off her former friend as "a f–king asshole."
It seems this drama has taken a toll on the others in the group as Destiney Rose is seen screaming, "Enough is enough!" at the feuding friends. But, is Destiney guiltier than she has let on?
In case you forgot, it was Destiney who brought to light the cheating allegations about Adam.
"I've never sat there and spoke s–t about you guys," Destiney assures MJ.
Still, others appear suspicious about Destiney, with Mike Shouhed going as far as to call her "a f–king liar."
"If you're truly innocent, why are you acting so goddamn guilty," Nema Vand ponders later on.
Of course, in typical Shahs fashion, this isn't the only drama facing the gang. First off, Golnesa "GG" Gharachedaghi has a medical scare after learning she's pregnant with her first child.
"I don't feel good," GG is heard exclaiming while cradling her stomach.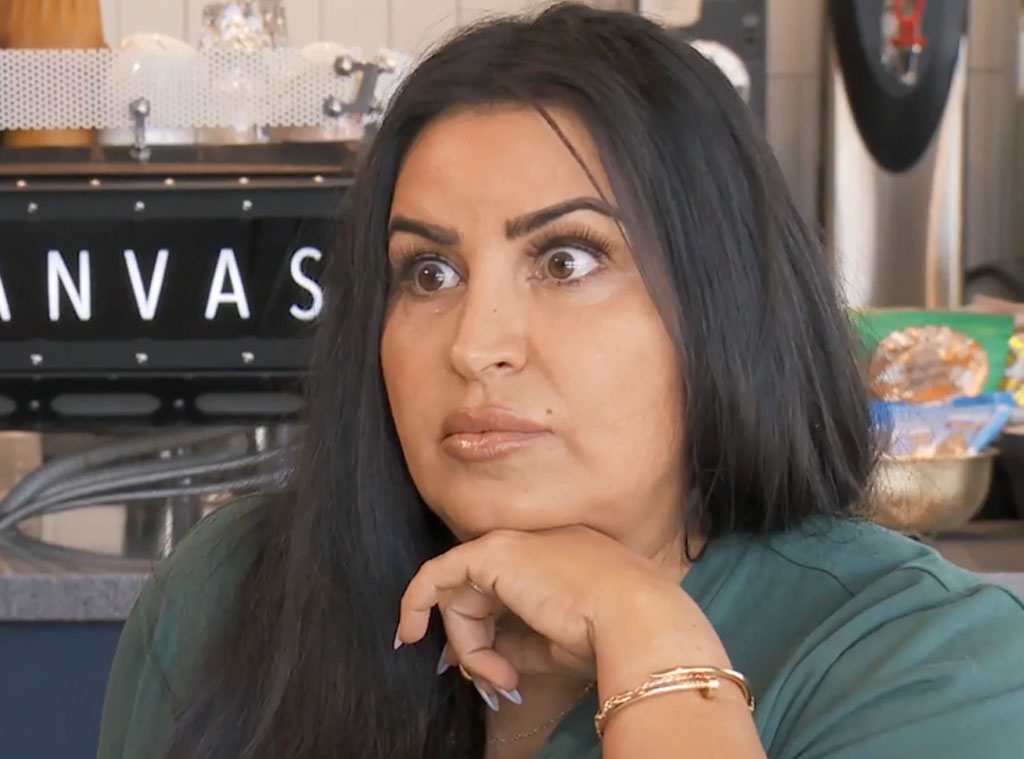 Bravo
Next, Nema finds himself shouting at Mike after the latter makes a comment about his father.
"Things are getting interesting in this f–king place," Mike notes at the end of the just-released footage.
You can say that again!
Shahs of Sunset will air its next episode on Sunday, Mar. 1 at 9 p.m. before moving to a new night, starting Friday, Mar. 6 at 9 p.m. on Bravo.
(E! and Bravo are both part of the NBCUniversal family)
Source: Read Full Article