'The Last Kingdom': Get a Behind-The-Scenes Look at New Warriors in Season 4
Fans of The Last Kingdom are itching for any information about what's to come in season 4. Luckily, the official social media accounts for the series have been sharing new images to keep viewers eager and ready for more. Read on to see what new warriors look like in the upcoming season.
A new enemy is on the horizon
The official social media recently revealed some new and red uniforms hanging ready for the next scene's use. Another image shows warriors in battle. What does this mean for season 4? Who are these new warriors?
According to Winter Is Coming, in The Saxon Stories written by Bernard Cornwell, the warriors are actually Lord Aethelhelm's (Adrian Schiller) men. These troops always wear a distinctive red and are the only ones that do, so it must be them.
Who is Aethelhelm?
Viewers may remember Aethelhelm as the father of Aelflaed (Amelia Clarkson). Aelflaed is King Edward's (Timothy Innes) wife. It looks like viewers will be seeing more of him and his warriors in season 4, but in what capacity we can't be sure.
'The Last Kingdom' 'makes the grade'
Social media seems to have all the behind-the-scenes looks at the upcoming season. One repost shows Uhtred (Alexander Dreymon) and someone working on footage of season 4. "The Last Kingdom season 4 makes the grade! Repost @edbazalgette #thelastkingdom #tlk #season4," the post is captioned.
Eliza Butterworth teases the new season
Eliza Butterworth, who plays Aelswith, the mother of King Edward, has been sharing about the new season as well. Butterworth posted a cute image of herself dressed up as Aelswith while holding an umbrella. She also teased about the date of season 4 of the show. It isn't the actual image itself that fans talking, but the hashtag she used at the very end.
"Sunshine please come back to ussss!!!! ☀️😩☀️Even Lady Aelswith enjoys basking in the rays now and then when she's not busyfrowning in palace corridors. @thelastkingdom @netflixuk #idontknowtheexactdateoftheseason4releasebutitiscomingverysoooooon,"she captioned the post.
This can either be a tease of the new season, or it means season4 could be getting a premiere date, and soon. The official Instagram resharedthe image, but they changed the caption before reposting.
'The Last Kingdom' season 4 has been done filming since October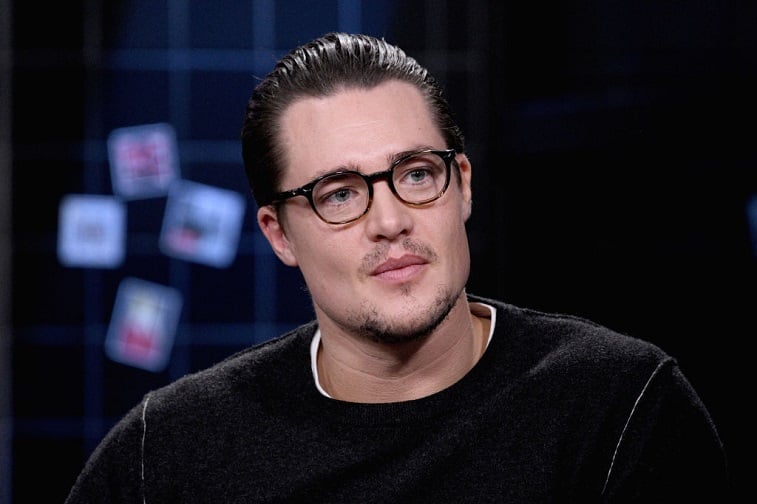 According to social media, the series has been finished filming season 4 since October. They posted an image of Uhtred and Finan (Mark Rowley), who are seen embracing to mark the occasion. "That's a wrap! Here's to a job well done. #thelastkingdom #season4," the post is captioned.
Fans have been ready for a new season of their favorite show since season 3 ended. If fan reactions are anything to go on, the series can't come back fast enough. It's a unique show that seems to have a large and loyal following. When will Uhtred return? Although we don't have an exact date, hopefully these new teases mean it will be back sooner rather than later.
Source: Read Full Article