'Trials of Gabriel Fernandez' Director: Production Had Therapist on Call
"Everybody that went through this just felt like there was a purpose and it was a story we had to tell," Brian Knappenberger says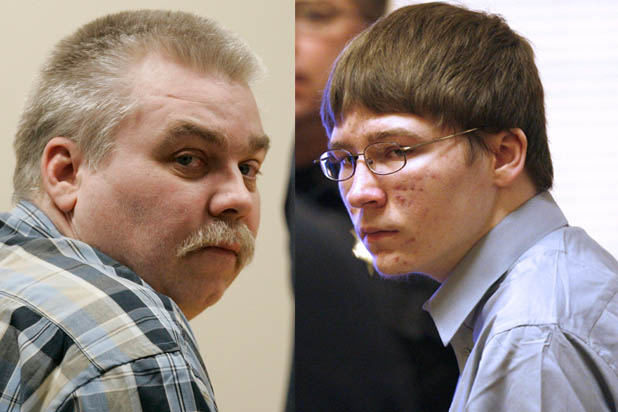 After nearly three years, "Making a Murderer Part 2" is here. Before you dive back into Netflix's true-crime phenomenon, here's a look back at how the original docuseries changed the lives of Steven Avery and his nephew Brendan Dassey, who were convicted for the 2005 murder of Teresa Halbach.
Netflix
Making a Murderer Premieres
The documentary was released on Netflix Dec. 18, 2015. It has since received an approval rating of 97 percent on Rotten Tomatoes.
Netflix
Ken Kratz Bashed on Yelp
A week after "Making a Murderer" premiered, fans took to Yelp to warn potential new clients  against hiring Steven Avery's prosecutor.
Netflix
White House Petition
A White House Petition circulated shortly after the series' release, seeking pardons of both Avery and Dassey. It required 100,000 signatures before Jan. 19 to reach eligibility for an official White House review. 
Netflix
Avery Can't be Pardoned by Obama
Although the White House Petition to pardon Avery reached the requisite number of signatures, President Barack Obama was constitutionally barred from taking action, because Avery was convicted in state court.
Netflix/Getty
Protests Outside the Courthouse
In January of 2016, people protested outside the Manitowoc County Courthouse where Avery and Dassey were convicted.
Supporters traveled from as far as Texas, Florida and Oregon. The event was live-streamed on Periscope, drawing hundreds of people online, many from outside the U.S.
Avery Family Launches Fundraising Website
Also in January 2016, Avery and Dassey launched a fundraising website through their family in an attempt to raise money to mount another defense effort.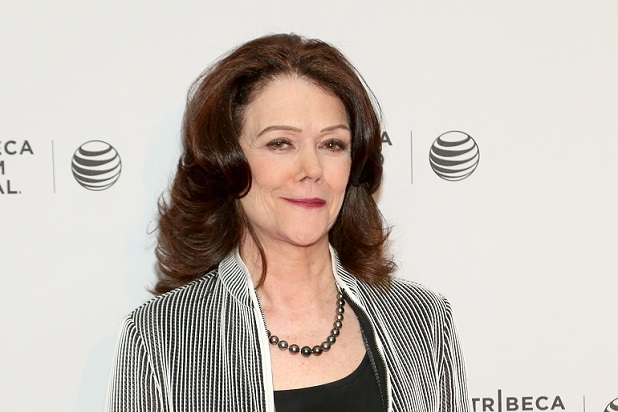 Avery Hires a New Lawyer
Avery retained Kathleen Zellner, an Illinois-based attorney who specializes in wrongful convictions, in January 2016. 
"The Zellner Law Firm is looking forward to adding Mr. Avery to its long list of wrongful conviction exonerations," Zellner's statement read.
Getty Images
Avery's Ex-Fiancee Calls Him a "Monster,' 'Not Innocent'
Avery's ex-fiancée Jodi Stachowski said he is a "monster" and that "he's not innocent" in the murder of Halbach in a January 2016 interview with HLN's Nancy Grace.
Stachowski said she once "ate two boxes of rat poison just so I could go to the hospital to get away from him and ask them to get the police to help me."
HLN
Halbach's Aunt Thinks the Doc Is 'Terrible'
"It's terrible," Teresa Halbach's aunt, Kay Giordana, told People. "I can't believe this came out. It is really unfortunate."
Netflix
Bomb Threat at Manitowoc County Sheriff's Department
On Feb. 3, 2016, a bomb threat was called into the Sheriff's Department. Authorities say that the caller claimed "there were bombs in the building" and that he was "getting justice" for Steven Avery.
Transcript Suggests Avery Touched Dassey Inappropriately
In February 2016, TheWrap obtained transcripts from a May 13, 2006 interview, in which Dassey told police that Avery sometimes tried to grab his penis "through the pants." In a phone call later that day to his mother, Barb Tadych, Dassey said he told police that Avery "would grab me somewhere where I was uncomfortable."
Netflix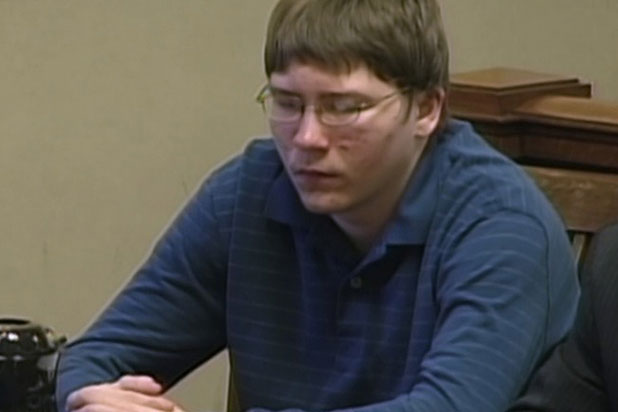 Dassey Denies the Sexual Abuse
Despite the transcripts,  a 2006 mental evaluation said psychologist Robert H. Gordon concluded that Dassey had not been molested.
"Brendan reported having no history of being physically or sexually abused," Gordon wrote.
Netflix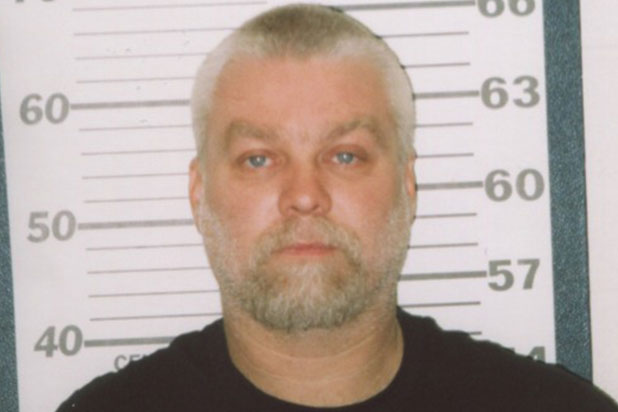 Steven Avery Jr. Doesn't Know If His Father Is Guilty
Avery's son had "no idea" whether his father is guilty of the murder of Teresa Halbach, for which he's currently serving life in prison.
"I have no idea," Steven Avery Jr. told Crime Watch Daily in an interview. "I mean … only one person can answer that and that is Teresa. But she can't answer it no more."
Netflix
Ken Kratz, Michael Griesbach Publish Tell-All Books
Avery prosecutor Ken Kratz and Michael Griesbach, the assistant district attorney responsible for helping Avery get out of jail in his first case, both wrote tell-all books chronicling the case and its representation in "Making a Murderer."
Netflix
Kathleen Zellner Says There Are "a Couple" New Suspects
In an in-depth profile published in March 2016 by Newsweek, Zellner said that she has found "a couple" of suspects, both of whom are men who knew Halbach.
"We have a couple," Zellner, who specializes in wrongful convictions, said. "I'd say there's one, leading the pack by a lot. But I don't want to scare him off, I don't want him to run."
WBAY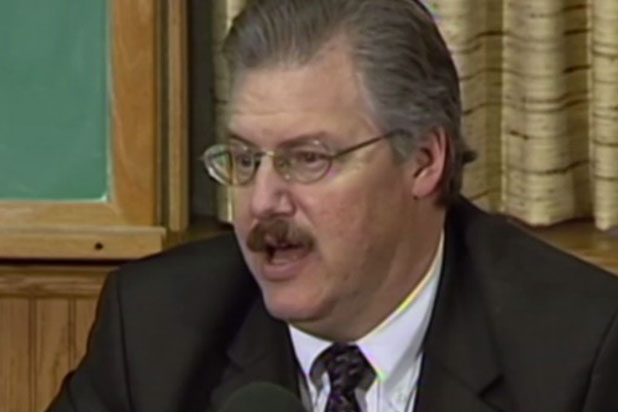 Ken Kratz Had Suicidal Thoughts
Kratz told Dr. Drew that he had suicidal thoughts after "this whole thing kind of blew up," referring to the Avery Case and an Associated Press report exposing racy texts he sent to a 25-year-old woman while Kratz was prosecuting her ex-boyfriend.
Netflix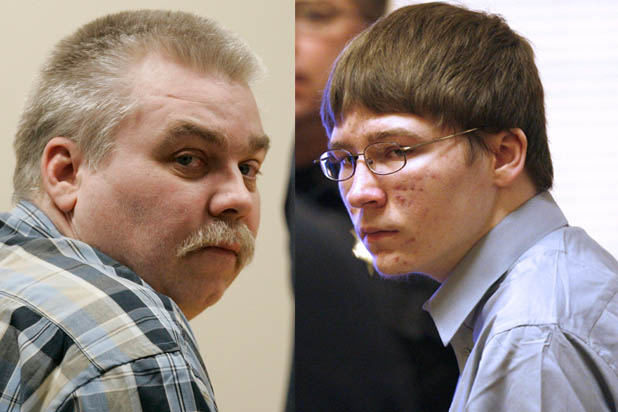 Prison Emails Are Released
In June 2016, USA Today obtained more than 1,900 pages of emails after the publication requested the documents under state open records laws. The paper asked for emails sent or received by staff that pertained to Avery, Dassey or "Making a Murderer."
Netflix
"Making a Murderer" Gets New Episodes
In July 2016, it was announced that "Making a Murderer" is set to return to Netflix with new episodes that are already in production.
The Season 2 installments will follow up with Avery and co-defendant Dassey as their respective investigative and legal teams challenge their convictions. 
Netflix
Brendan Dassey's Conviction Is Overturned 
In August 2016, Dassey had his conviction overturned. 
Federal magistrate judge William E. Duffin granted Dassey's writ for a petition of habeas corpus, finding that his imprisonment was unlawful because his confession to the murder of Teresa Halbach was involuntary.
In reaching that decision, Duffin wrote that the "misconduct" of Len Kachinsky, Dassey's court-appointed attorney, was "indefensible."
Netflix
Motion for Evidence Is Filed
On Aug. 27, 2016, Zellner filed a motion demanding physical evidence from the murder of Teresa Halbach for further scientific testing that she claims didn't exist during the trial.
In the filing, Zellner revealed that "Mr. Avery has already completed a series of tests that will conclusively establish his innocence" and that she intends to reveal the identity of an alternate suspect once she has the test results.
Netflix
Zellner Teases Brendan Dassey Decision
On Sept. 2, 2016, Zellner tweeted a picture of a man she helped exonerate in a murder case, who held a sign saying "It is over." A spokesperson from the Wisconsin DOJ denied all media speculation about the fate of Dassey.
WBAY
State Will Appeal Dassey's Overturned Conviction
The state of Wisconsin said they would appeal Dassey's overturned conviction, saying that his confession "was voluntary and the investigators did not use constitutionally impermissible tactics." 
Netflix
Avery Gets Engaged
On Sept. 24, 2016, news broke that Avery is engaged to be married. The lucky lady is Lynn Hartman, identified as a legal secretary — which might come in handy — from Las Vegas. The couple reportedly dated for eight months, but only met in person once.
Steven Avery Project
Nevermind, Avery Is NOT Engaged 
On Oct. 1, 2016 came the news that Avery has dumped Hartman because he believes she "is a golddigger," Avery's friend Sandra Greenman wrote on Facebook.
Brendan Dassey Will Be Released
On Nov. 14, 2016, a judge ordered Dassey's supervised release, pending possible retrial.
According to court documents obtained by TheWrap, U.S. Magistrate Judge William E. Duffin granted Dassey's motion for release — conditional upon his supervision by the U.S. Probation Office. Dassey will not be allowed to obtain a passport and can only travel in the court's Eastern District of Wisconsin. He is not allowed to possess a weapon or any controlled substances.
Netflix
Wisconsin DOJ Files Emergency Motion
On Nov. 15, 2016, Attorney General Brad Schimel filed an emergency motion to stay Dassey's release.
Fox
Dassey Will Be Home for Thanksgiving
Dassey appeared headed home for Thanksgiving 2016 after the judge in his case rejected the state's latest motion.
According to a Wisconsin Department of Justice release obtained by TheWrap, Dassey will be discharged from prison no later than Friday at 8 p.m. Attorney General Brad Schimel plans to file an emergency motion on Wednesday in the U.S. Court of Appeals for the Seventh Circuit seeking a stay of this release order.
Netflix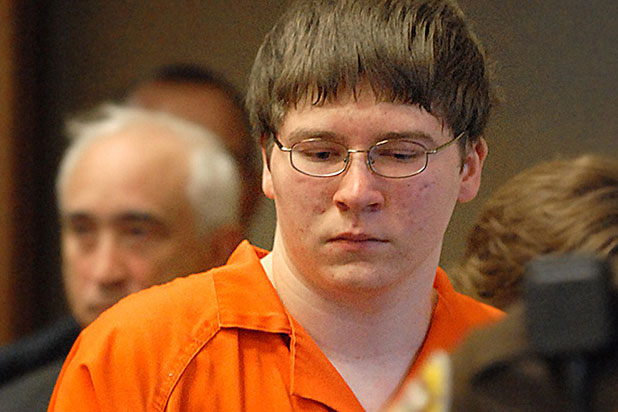 Nope, He Won't Be Home For Thanksgiving
On Nov. 17, 2016, the judge ordered that Dassey remain in prison pending an appeal of his overturned conviction, Attorney General Brad Schimel said.
"Moments ago, the U.S. Court of Appeals for the Seventh Circuit granted the State of Wisconsin's motion to stay U.S. Magistrate Judge William Duffin's order to release Mr. Brendan Dassey. Mr. Dassey will remain in prison pending the outcome of the appeal," Schimel's office said in a release.
Netflix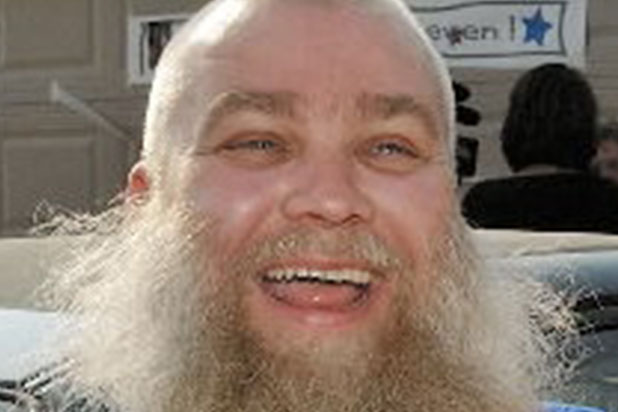 Fellow Inmate Says Avery Confessed to the Murder
Joseph Evans, who is serving a life sentence for murdering his wife, alleged in a nine-page letter published on the Rockford Advocate that Avery described raping and killing Halbach.
"He said he put the knife to Teresa's throat as he guided her to his bedroom," Evans wrote. "Steven said Teresa was crying and begging him not to kill her."
Netflix
Zellner Alleges Teresa Halbach May Have Been Killed by Ex-Boyfriend
In June 2017, Zellner filed a 1,200-page notice for post conviction relief in Manitowoc County, Wisconsin, in which she alleged that Teresa Halbach's ex-boyfriend may have killed her.
The ex-boyfriend, Ryan Hillegas, has not responded to requests for comment.
Twitter
Federal Appeals Court Upholds Ruling That Dassey's Confession Was Coerced
In June 2017, a federal appeals court upheld the ruling that Dassey's conviction was coerced and he should be released from prison. 
The majority of the three-judge panel agreed with Judge William Duffin's August ruling that Dassey's confession of the murder of Teresa Halbach was involuntary and that investigators violated Dassey's rights.
Netflix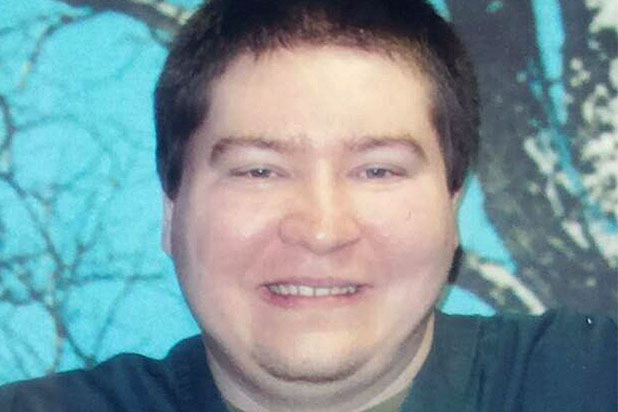 State Requests Rehearing in Dassey's Case
In July 2017, the Wisconsin Department of Justice requested a rehearing by the full U.S. Court of Appeals for the Seventh Circuit after the federal appeals court said his conviction was coerced. 
Facebook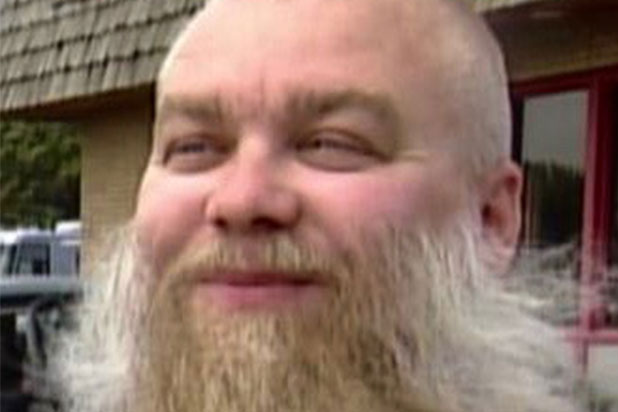 Avery Denied New Trial
In October 2018, Avery was denied a new trial by a Wisconsin judge. 
Judge Angela Sutkiewicz ruled that Avery had failed "to establish any grounds that would trigger the right to a new trial in the interests of justice."
Zellner then told TheWrap that she would be filing a motion to vacate the judge's order and that she plans to conduct further testing and amend his petition with new witness affidavits.
Netflix
Judge Rejects Avery's Bid For New Trial, Again
In November 2017, Avery's request for a new trial was rejected by Judge Sutkiewicz again. 
According to the Post-Crescent, the ruling comes after Zellner appealed her filings to a higher court.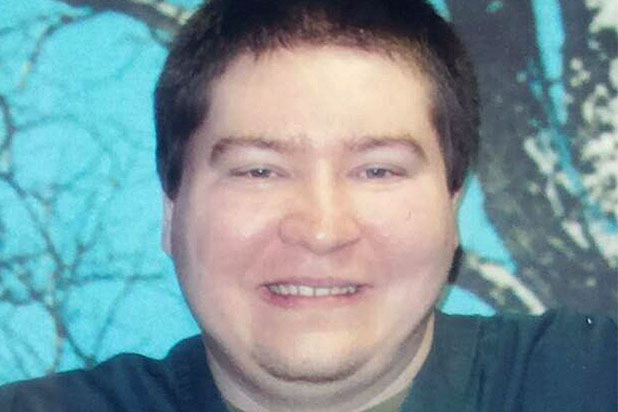 Supreme Court Declines to Hear Brendan Dassey's Case
In June 2018, the Supreme Court of the United States declined to hear Brendan Dassey's murder case. As is typical for such denials, no reason was given for passing on the appeal.
Facebook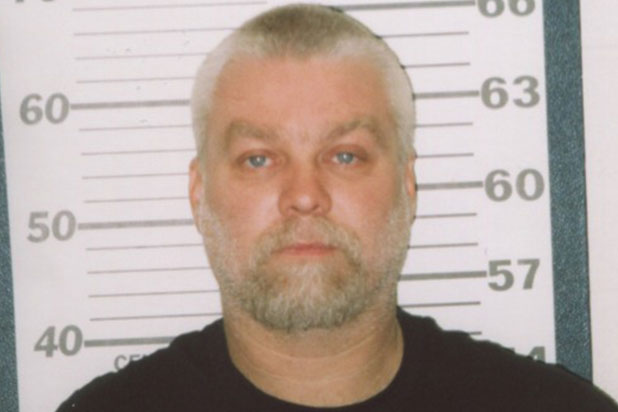 Avery Denied a Trial, Again
In September 2018, Avery was denied a new trial by Sheboygan County Circuit Court judge Angela Sutkiewicz.
According to the Post-Crescent, Avery's attorneys sought to supplement the record with a CD they argued contains "exculpatory, material evidence" that was reportedly only disclosed to them in April. Avery's attorney, Kathleen Zellner, argued that the state failed to disclose the disc and violated his right to a fair trial, therefore arguing for a new trial.
Netflix
Netflix Will Release a Second Season
Netflix officially announced a season season in September 2018. "Making a Murderer Part 2" will hit Netflix globally on Oct. 19.
Netflix
Catch up before you dive back into the lives of Steven Avery and Brendan Dassey
After nearly three years, "Making a Murderer Part 2" is here. Before you dive back into Netflix's true-crime phenomenon, here's a look back at how the original docuseries changed the lives of Steven Avery and his nephew Brendan Dassey, who were convicted for the 2005 murder of Teresa Halbach.
Source: Read Full Article