'WandaVision': Why Fans Still Know Nothing About the Show's True Plot
Without a doubt, WandaVision has become the most talked about show of Marvel's upcoming Disney+ lineup. Most of that comes from fans and writers trying to figure out just what exactly this show is. Does anyone besides Kevin Feige know?
Lead Elizabeth Olsen probably has some idea, given that we've gotten a glimpse of some of the outfits she's wearing via a Super Bowl trailer. But this seems to be one of those previews that creates questions more than it answers them.
What does the preview reveal?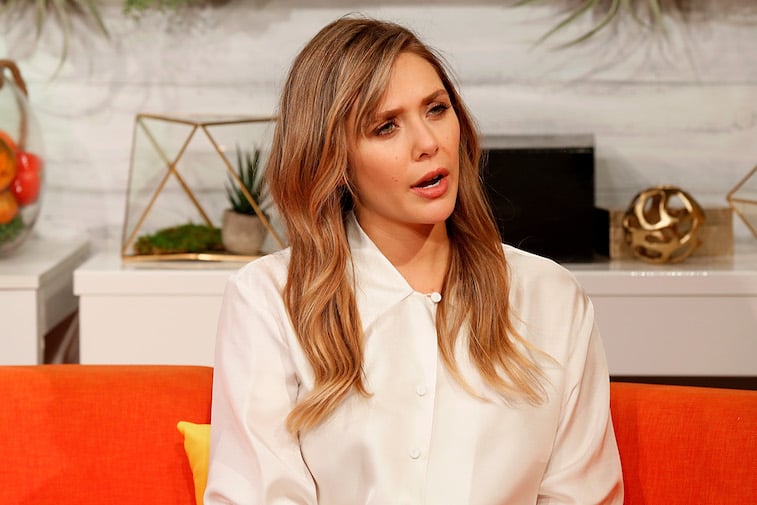 Disney/Marvel released a promo spot for The Falcon and the Winter Soldier, WandaVision and Loki. The spot is all of 30 seconds long, but, New Rockstars took eight minutes to explain it. 
We see a black and white shot of Wanda and Vision looking like they just wandered onto the set of Leave it to Beaver, or maybe Pleasantville. This isn't a great surprise, as Marvel had already released key art that showed Olsen and Paul Bettany in 1950s domestic bliss. 
Then we get a shot of Wanda in the Scarlet Witch getup with a headpiece that has appeared in the comic books, but not in the movies.
The movies refer to her as Wanda and rarely if ever use the term Scarlet Witch, so this looks like an attempt to take the character back to her roots. However, New Rockstars points out this may just be the equivalent of a Halloween costume. 
We also see shots that evoke The Brady Bunch, with Wanda being pregnant in that shot. Then there's a shot in an '80s or '90s house that brings to mind Roseanne or Married … With Children. We see the babies have been born, spitting out pacifiers simultaneously.
Then we see black-and-white Wanda again, quickly switching to color Wanda.
Is there a plot synopsis?
The official Disney+ plot synopsis reads: Marvel Studios' "WandaVision" blends the style of classic sitcoms with the Marvel Cinematic Universe in which Wanda Maximoff (Elizabeth Olsen) and Vision (Paul Bettany)—two super-powered beings living their ideal suburban lives—begin to suspect that everything is not as it seems.
The new series is directed by Matt Shakman; Jac Schaeffer is head writer. Debuts on Disney+ this year."
That doesn't really tell anything that can't be gleaned from a close look at the trailer, but theories abound as to what's really going on. One of the most common theories is that all the TV tropes are visions by Wanda (get it?) as a coping mechanism because she cannot accept Vision's death in Avengers: Infinity War.
With Wanda's powers, we've learned that we cannot trust our own eyes. That's what makes her so effective. 
WandaVision does not have an exact premiere date yet, nor do any of the Marvel shows, but it's expected that Falcon and the Winter Soldier and WandaVision will both arrive this fall, with Loki and the animated What If …" coming up next year. Hawkeye had been slated for 2021, but it has reportedly been delayed indefinitely.
What about Doctor Strange?
One aspect of WandaVision Marvel had repeatedly stressed was that it was going to tie into Doctor Strange in the Multiverse of Madness. Wanting to boost Disney+ subscriptions without explicitly saying so, Marvel implies that you'll need to see WandaVision to understand the Strange sequel.
But will we really? For one thing, WandaVision has just been moved farther away from that sequel. The show was originally supposed to come out in 2021, with the movie following next May.
Then Disney decided to push WandaVision up to this year, while Multiverse of Madness will come out no earlier than May 2021, especially because Scott Derrickson vacated the director's chair over creative differences, and Marvel aims to have Spider-Man veteran Sam Raimi as his replacement. 
How much WandaVision will affect Doctor Strange is anyone's guess at this point, but Wanda's powers have shown us we can't believe what we see. As the Beatles sang in "Strawberry Fields Forever," nothing is real.
Source: Read Full Article